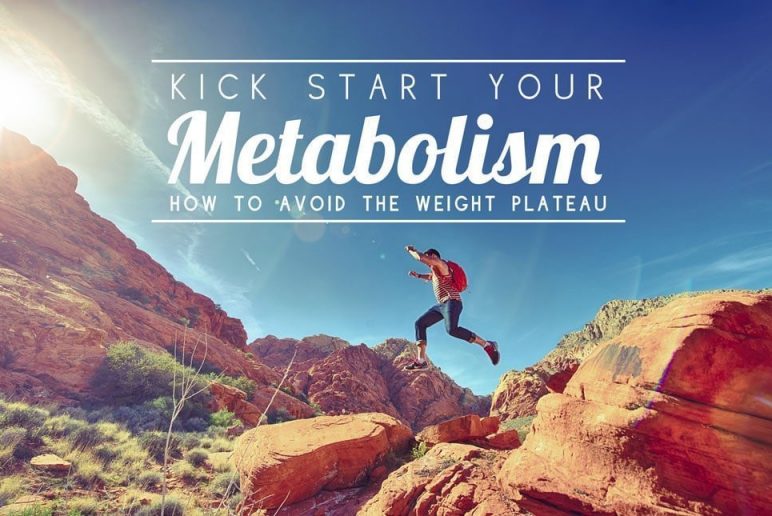 Kick Start Your Metabolism: How to Avoid a Weight Plateau
August 11, 2015
As a physical therapist, I hear countless stories about patients who are told to lose weight by their doctors but have a difficult time doing so. There are many healthy (and not so healthy diets) out there that don't always produce the desired result of losing weight. The problem with losing weight, especially as we get older, isn't so much that we are lazy or don't have will power — it comes down to the way our body's metabolism changes over time. Our metabolism slows as we age and we get to a point where no matter how much or little we eat, we can't lose or gain weight. Over nearly 20 years of practice, I have found an effective and easy system to increase metabolism, so that dieting can be more effective.
The following steps are a simple way to help kick start your metabolism:
Lemon Water
• Every morning have a warm glass of lemon water. This acts to cleanse your body which helps with digestion and metabolism.
Squats
• Before you eat breakfast or have your morning coffee, do 25 squats. Then go for a 20-40 minute walk. It is important to do this before you eat or drink anything other than the lemon water. When you sleep your body metabolizes any glycogen (sugar) reserves. If you exercise before you eat and restore your blood sugar, you will immediately begin to burn fat for energy since there is less sugar energy available.
Stick With Water
• Throughout the day, stay well hydrated. Drink one ounce of water for every two pounds of body weight over the course of the day.
• Avoid carbonated drinks all together. Oftentimes people think the 1 calorie diet soda is a harmless due to having no calories. With any carbonated drink our body is prone to get bloated and retain excess fluid. Additionally, artificial sweeteners are even worse than sugar. This is because these artificial substitutes are so sweet they increase the body's craving for sweet foods and drinks.
Snack Every Two Hours
• Eat an 80-100 calorie snack every 2 hours. This snack should be healthy and include some protein. It may be a protein bar, nuts, yogurt, etc. The reason for this is to keep your blood sugar stabilized. If you wait too long between meals you will experience a drop in blood sugar which increases your perception of hunger. You will actually eat more at lunch or dinner than needed. This will spike your blood sugar and cause a crash later. In simple terms, it messes up your metabolism. Your body will regulate itself by slowing down your metabolism.
Walk it Off
• Take a 20-40 minute walk after your last meal of the day. It is best to do this after dinner and to not eat late night snacks. But if you do eat a snack, be sure to walk after you eat. The reason to walk after your last meal is to burn the glycogen (sugar) stores you replenish with the meal. When you sleep you will still burn sugar stores, but any left over sugar will be converted to fat. Going to bed with less glycogen makes the first step of light exercise in the morning even more effective in kick starting your metabolism.
Extra Credit
If you want to take an even bigger step at kick starting your metabolism, minimize your processed flour intake. Carbohydrates increase systemic inflammation as well. Increasing your green leafy vegetable intake or drinking green smoothies daily will also help reduce body inflammation which also helps with speeding up your metabolism.
This system is safe and an effective way to help get over a plateau in your weight loss program or to help get you started, especially if you have too much pain to exercise vigorously.
Take the Next Step
Sign up below for more healthy diet & exercise tips!

Reader Interactions