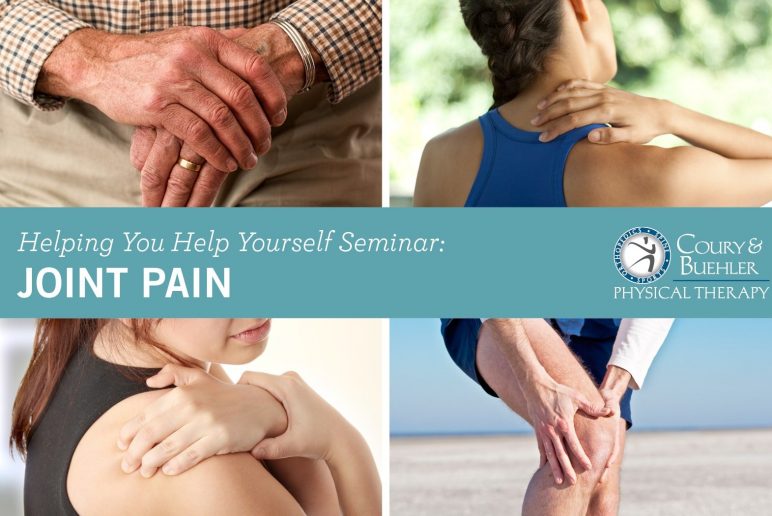 Join us for a Helping You Help Yourself Seminar: JOINT PAIN!
April 18, 2016
Thursday, May 19th, 2016
CBPT Brea Clinic
1800 E. Lambert Rd. Ste. 220
Brea, CA 92821
6:30 – 8:00 PM
Due to patient treatment time,
please arrive no earlier than 6:15 pm.
Dr. Sanjay Chabra and David Hirchman, PT, MPT
will be presenting on JOINT PAIN.
The enriching event is free and open to
all of our previous & current patients
and their family & friends!
For more information:
Email: info@cbphysicaltherapy.com
Call: 714-256-5074
RSVP Below