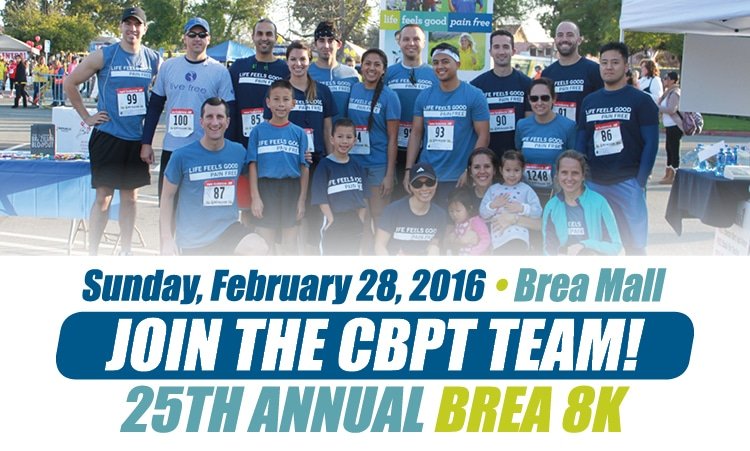 Join the 2016 CBPT Brea 8K Team!
January 13, 2016
Sunday, February 28th, 2016
Brea Mall / Brea, CA
Race Begins at 8 AM
All team members will receive a special CBPT Goodie Bag!
Run/Walk the Brea 8K with the Coury & Buehler PT's team by registering online at:
When you get to the section that says 'TEAM INFORMATION', select: Coury & Buehler PT
Don't forget to wear your CBPT T-shirt. If you need one, just ask the front desk!
Meet at the CBPT booth at 7:15 AM for your special treat and a dynamic warm up session lead by our team captains!
This is an event you won't want to miss! After the race, registered individuals are invited to join in with awards, entertainment and a variety of food options from some of Orange County's finest restaurants. We are excited to see you there!