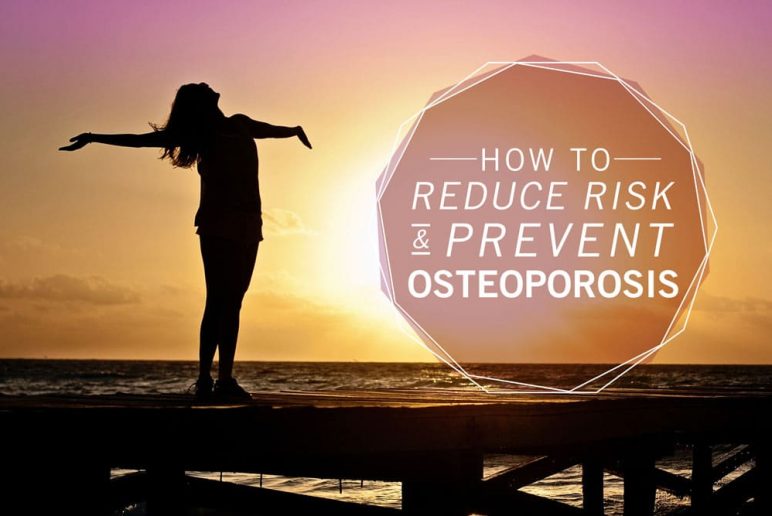 How to Reduce Risk & Prevent Osteoporosis
May 21, 2015
By the year 2020, it is estimated that at least 50% of the population are expected to have osteoporosis. Thinning bones has led to a staggering 1.5 million fracture a year in the US alone.
What is Osteoporosis?
Osteoporosis or weakening of the bones is the most common bone disease. Unfortunately, symptoms are typically non-existent until a fracture occurs. Learning how to prevent this can significantly reduce your risk for injury and future, costly complications.
Effects of Osteoporosis
Increased risk for fractures, especially the hip, wrist, and spine
Increase risk for falls
Decreased height when fractures occur in the vertebrae
Chronic low back pain
Increased curve of the spine, which can lead to compression of internal organs with lessened back support
Decreased mobility
Risk for disability
Side effects from medication for treatment of osteoporosis (including nausea, heartburn, and stomach pain)
Diminished quality of life
What Are the Common Risk Factors?
Gender:
Risk increases in women over the age of 50. Females are four times more likely to get it than men.
Age:
Bone density and mass decrease starting at the age of 30.
Family history of osteoporosis
Medications:
Some forms of medication, such as steroids, significantly increase your risk with long-term use.
How can I Reduce my Risk for Osteoporosis?
Adequate intake of calcium, especially in post-menopausal women and individuals over the age of 65; this can be achieved through dietary sources (such as cheese, milk) and supplements
Reduce alcohol consumption
Eliminate smoking from your lifestyle
Adequate intake of Vitamin D through sunshine (at least 15 minutes) and supplementation
Reduce salt intake and excessive amounts of caffeine, as these increase excretion of calcium from the body
Weight bearing, non-impact exercises, such as brisk walking, squatting, elliptical, hiking, and dancing help increase bone density
Strength training through resistive exercise at least twice a week can help stimulate bone growth. Examples include bicep curls with free weights and leg press
Free Assessment!
If you or your loved one is affected by osteoporosis, physical therapy can help you strengthen your body or improve balance. Sign up for a free assessment with one of our physical therapists to see how PT can help you enjoy life pain free!
Sign up for a free assessment or contact us with any additional questions on osteoporosis!
Reader Interactions