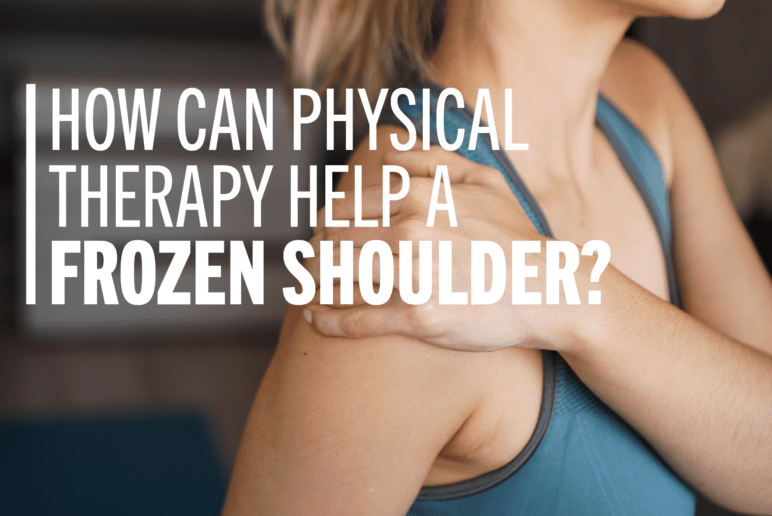 How Can Physical Therapy Help a Frozen Shoulder?
September 28, 2022
What is a Frozen Shoulder?
A frozen shoulder, or adhesive capsulitis, does not actually mean your shoulder is frozen. A frozen shoulder is stiff, painful, and has limited mobility. A frozen shoulder can occur when there is little to no movement in the shoulder such as after surgery or after other injuries have occured. Typically, adults that are 40 years or older are more likely to be affected by a frozen shoulder.
With a frozen shoulder, it can be challenging to do simple daily tasks like reaching for something on the top shelf, carrying a case of water, carrying a full grocery bag, or tying your hair up.
Physical therapy will reduce pain and increase mobility in your shoulder. Recovery time for a frozen shoulder can be long, depending on the stage of the condition, but seeing a physical therapist that can help provide specific stretches, strengthening exercises, and manual treatment will speed up your recovery time.
Frozen shoulder has 3 stages: freezing, frozen, and thawing. It's important to have the right exercises for each stage. Here are a few exercises that can help reduce your symptoms in the frozen stage: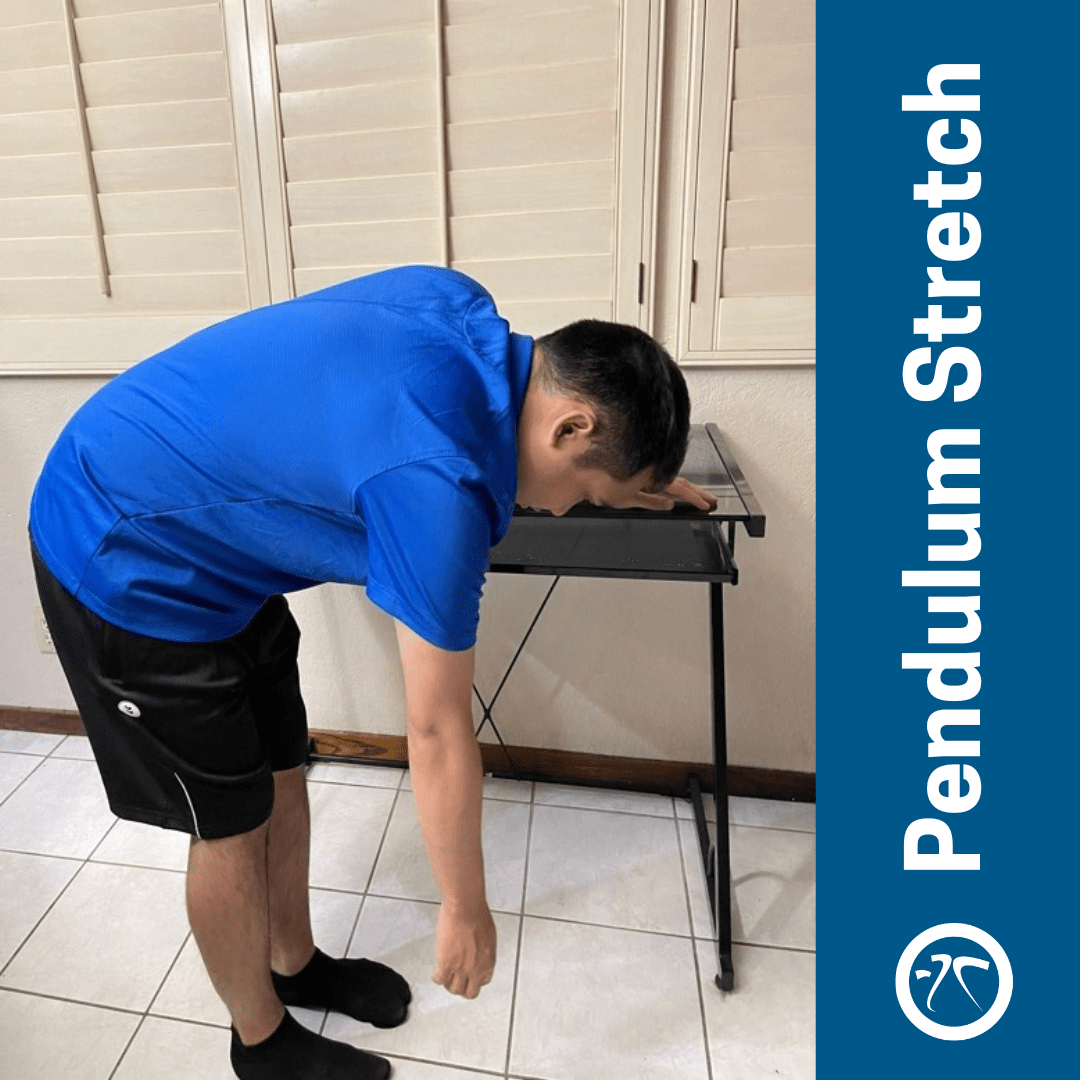 Pendulums Stretch
Place your unaffected arm on a stable surface and bend forward at the waist.
Fully relax your affected arm letting it dangle towards the ground.
Shift your body back and forth allowing your affected arm to go forward and back (you can also go in a circular motion or side-to-side).
Perform for 30 seconds.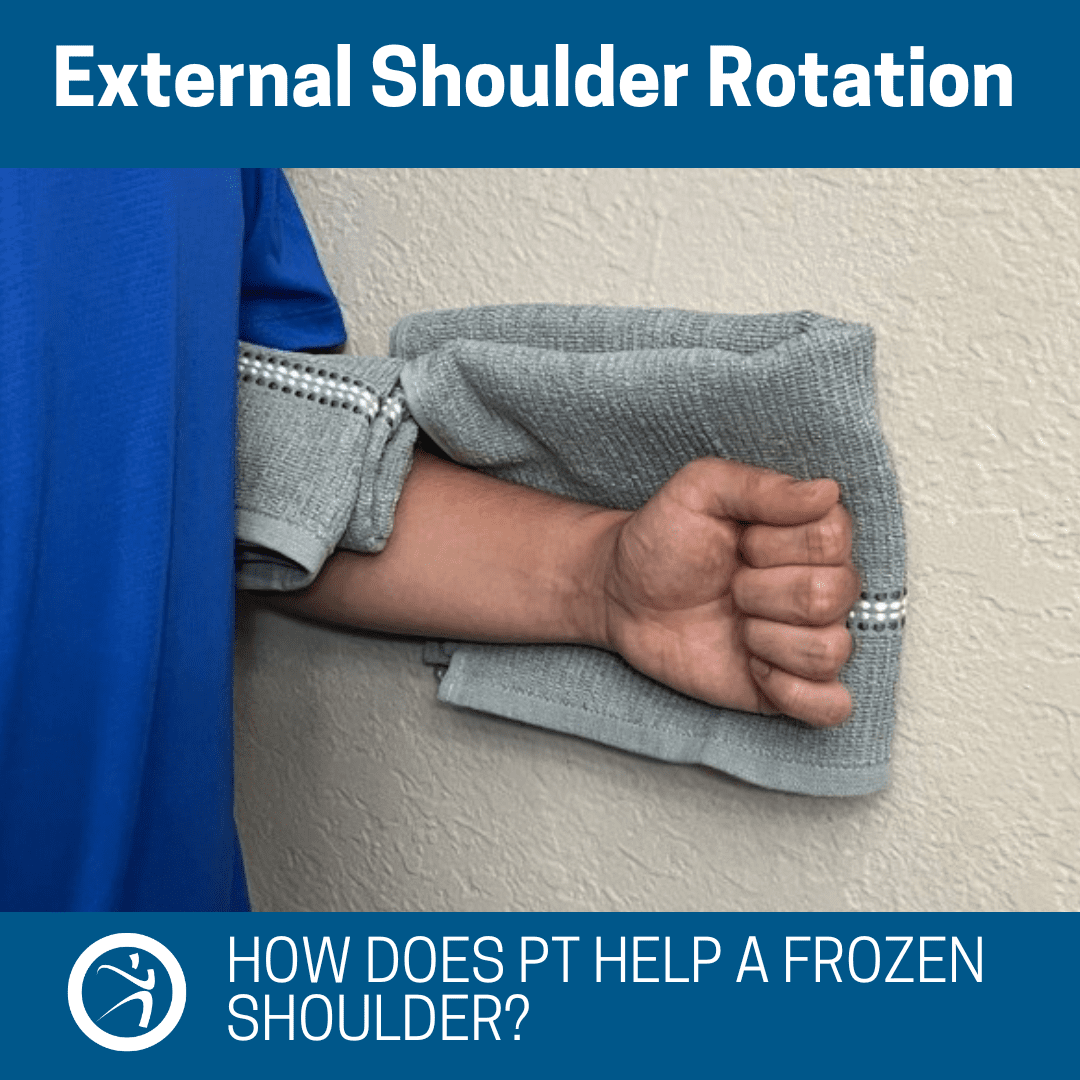 External Shoulder Rotation
Stand against a wall with a towel placed between your wrist and the wall.
Place an additional towel between your elbow and the side of your body.
Maintain your elbow at 90 degrees of flexion.*
Press your hand against the wall without moving your elbow.
Hold for 5-10 seconds.
*This can be performed with shoulder flexion, extension, abduction, and internal rotation.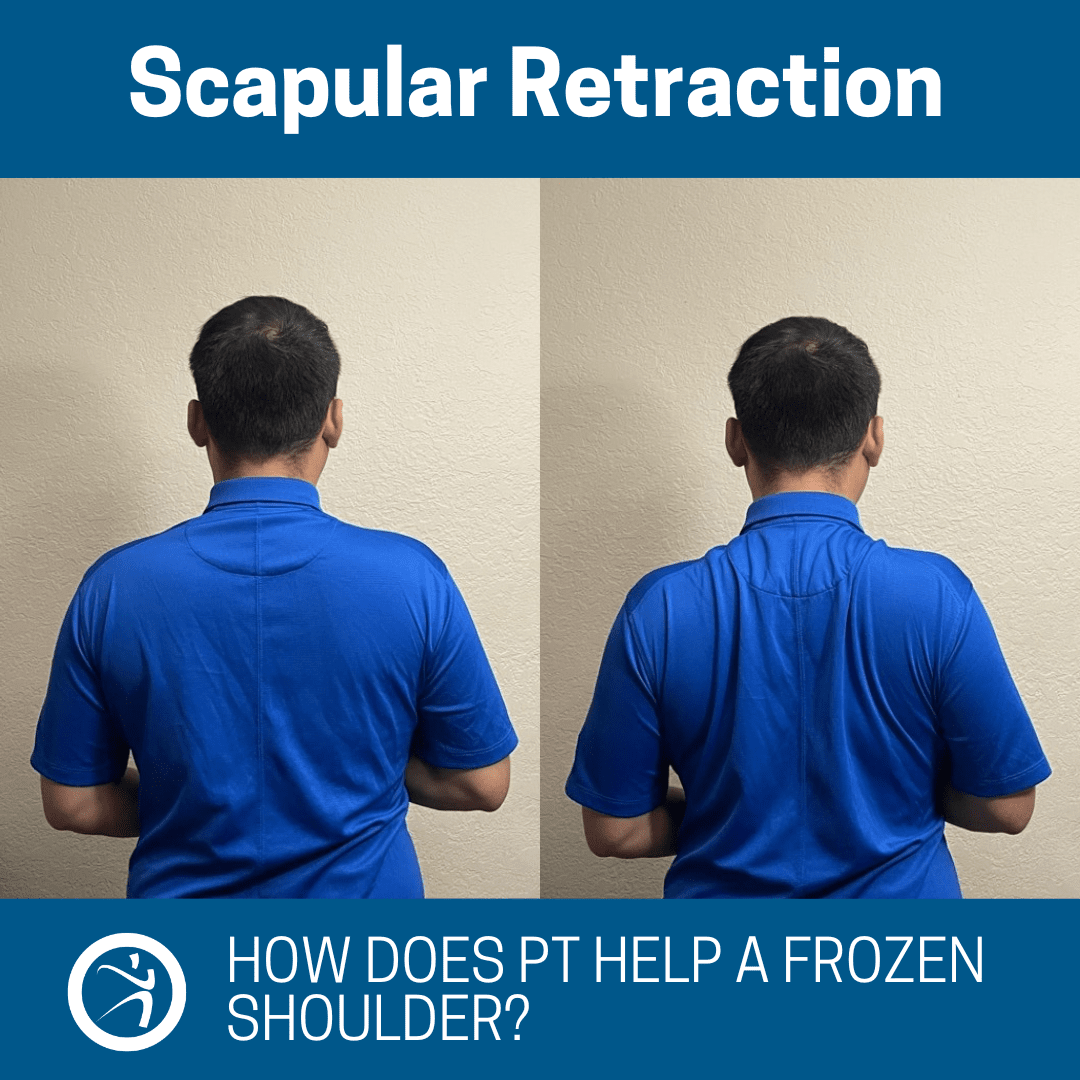 Scapular retraction
Stand up straight.
Squeeze your shoulder blades together making sure you're not shrugging your shoulders.
Hold for 5-10 seconds.
If you have a frozen shoulder or are experiencing similar symptoms, please reach out to Coury & Buehler Physical Therapy to schedule an appointment with one of our physical therapists!
If you're experiencing any pain in your shoulder, contact us at 714-256-5074 to schedule an appointment or fill out the form below! A representative will contact you shortly.
WANT MORE TIPS? SIGN UP FOR LIFE+!
Reader Interactions