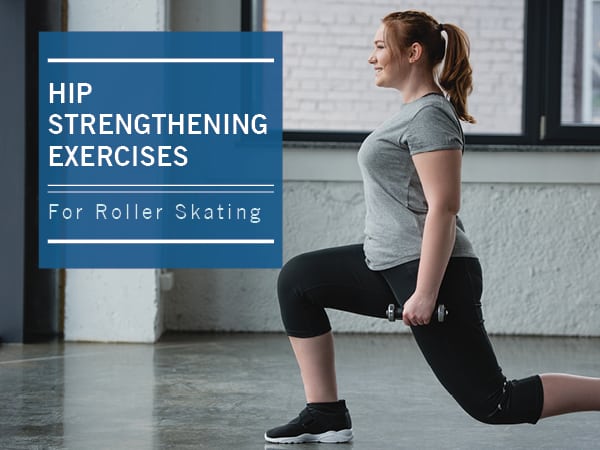 Hip Strengthening Exercises
September 30, 2021
Sean Moran is a doctor of physical therapy graduate at Mount Saint Mary's University. He did his outpatient orthopedic clinical rotation with Jordan Mayo, PT, DPT, & Robbie Grant, PT, DPT at our Tustin location. We're excited to have him share his passion and expertise on the topic of skating!
Whether you ice skate or roller skate, trunk stability and hip strength are some of the core components needed to safely enjoy skating! Skating can be used as a great way to change up your cardio workout and improve your dynamic balance. Whether you are returning to skating or just looking for ways to increase your skating ability, these exercises are a great start to getting you rolling!
Skating requires strength through all ranges of motion. The skating stride calls for a combination of three movements:
Hip extension (leg behind you)

Hip abduction (leg out to the side), and

Hip external rotation (hip and feet turning away from the body).
Due to these motions, the glute max muscle is constantly working through its full range of motion while the other glute muscles work to keep you steady. These hip strengthening exercises are focused on creating strong and stable hip muscles while also working to stabilize your trunk. Be sure to always warm up before exercising.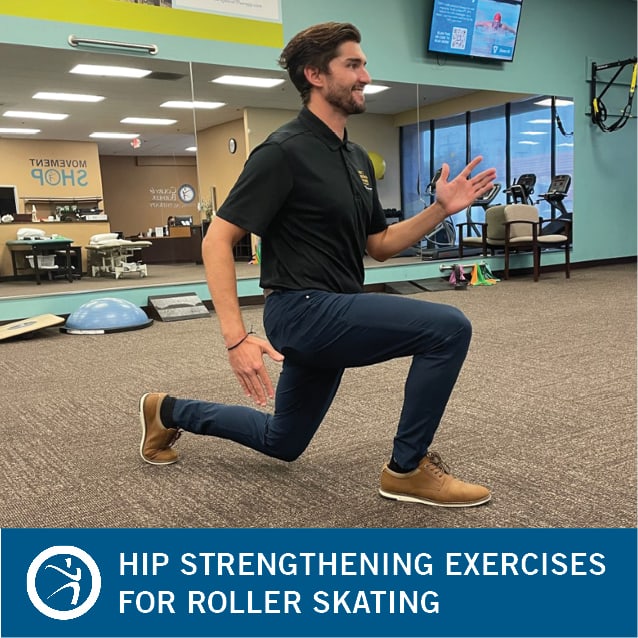 Front Lunge
Step forward with your knee, make sure it does not go further than your toes.

Lower the trailing leg, do not hit the ground with the trailing knee.

Switch legs and repeat.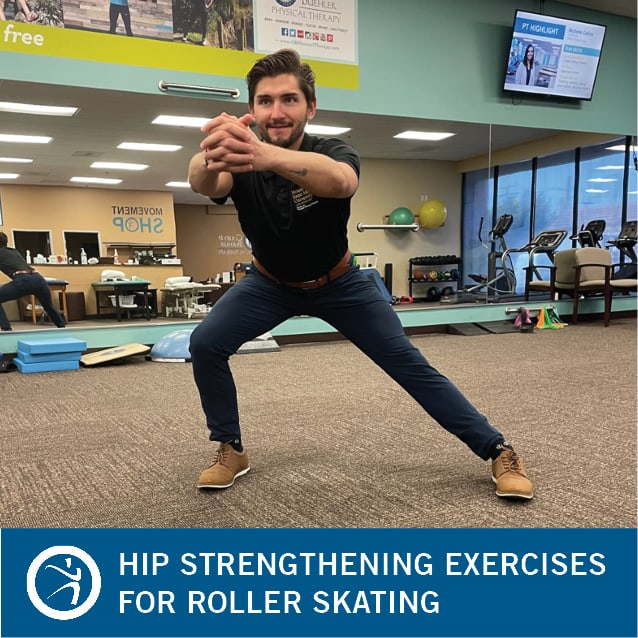 Lateral Lunge
The lateral lunge exercise targets the adductor muscles and glutes.
Step out to the side keeping the toes straight.

Bend down using your waist and your knees by driving your bottom back, do not allow toes to go over toes.

Switch legs and repeat.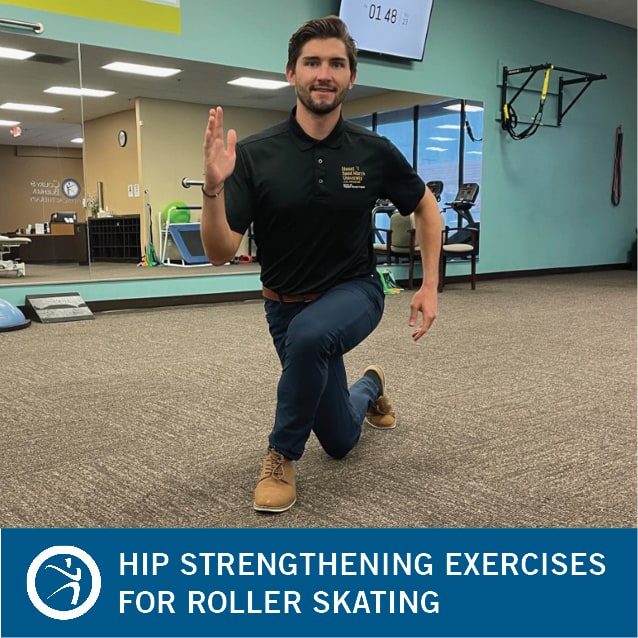 Curtsy Lunge
Step behind the lead leg with the trailing leg and perform a lunge.

Keep the trunk upright and tension through the lead leg.

Switch legs and repeat.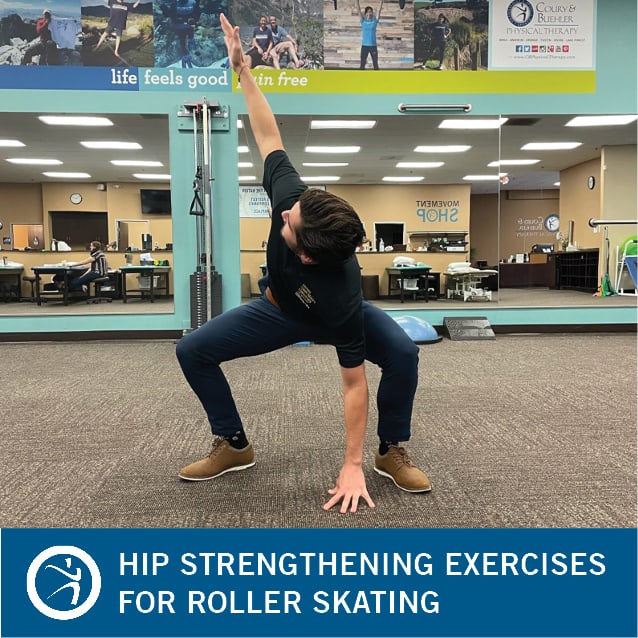 Squat & Thoracic Rotation
This is a deep squat that is coupled with a thoracic rotation. This exercise is working on the thoracic mobility needed in order to disassociates movement of the upper body from the lower body.
Perform a deep squat.

Place your hands on the floor.

Once you are fully in a squat position, take one arm and rotate to the side, towards the sky, as much as possible. Do not extend your arm behind your trunk as

this places

excess stress on the shoulder joint.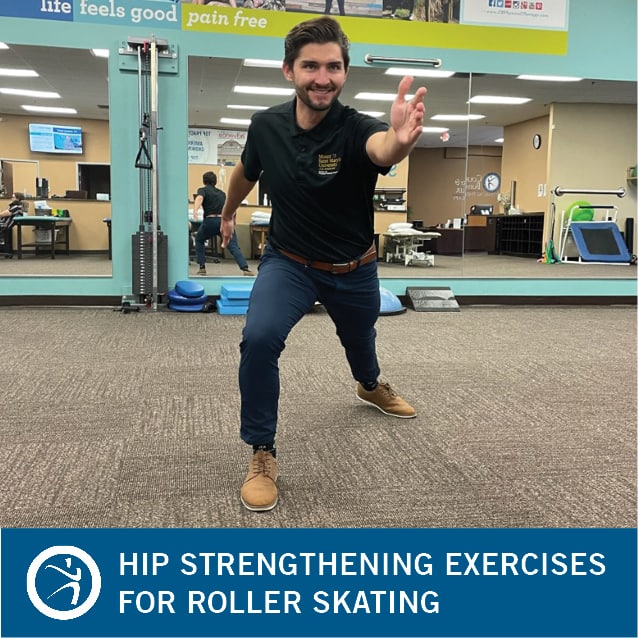 Skater Lunge
These are great for replicating the stride off skates activating the glutes and hamstrings .
With you right leg, bend one knee forward towards your toes. Make sure your core is upright and stable.
Stretch out your left leg behind you, rotate your foot on this leg away from your body.
Switch legs and repeat.
you can also add resistance weights as you progress.
For more exercises to strenghthen your hips, make an appointment! Contact us at 714-256-5074 or fill out the form below! A representative will contact you shortly.
WANT MORE TIPS? SIGN UP FOR LIFE+!
Reader Interactions