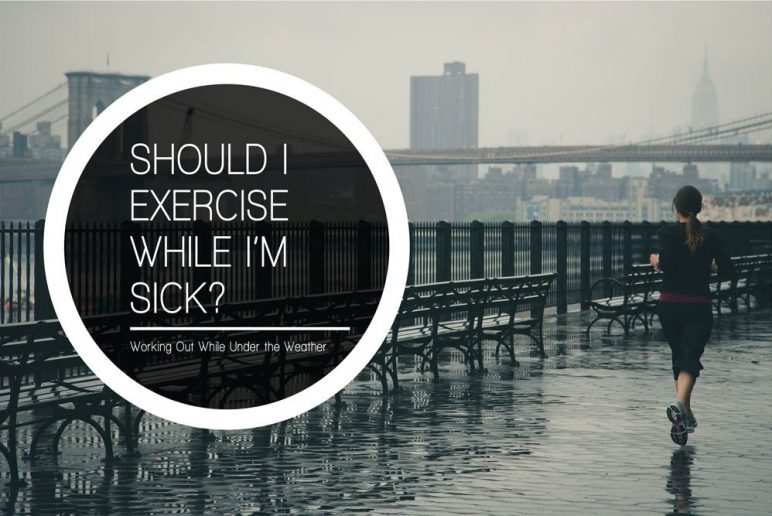 Should I Exercise While I'm Sick?
February 03, 2015
Cold vs. Fever
To decide whether or not to exercise while you're sick depends if you have a cold or a fever.
If you have a cold:
It is considered OK to exercise. You may feel better to get out of the stuffy house and increase your endorphins, however, the level of activity depends on how sick you are feeling.
If you have a fever:
If you are exercising, it can raise your internal body temperature and make you more sick. Especially if your fever is about 101 degrees, it's okay to sit out and not go for that run.
Working Out While Under the Weather
If you are managing how you feel with medications and feel up for it, consider these tips for work outs:
Reduce the intensity and duration or your work outs
Go for a walk verses going for a run.
Do a light elliptical work out for 20-30 min.
A light circuit weight training with more repetitions and less weight.
Follow a work out video at home to avoid spreading germs.
Wash, Wash, Wash your hands!
Things to avoid while sick:
Vigorous intense work outs
Working out for longer duration than your normal routine
Exercising with a fever
It really depends on how you feel with how much you think you can do. I know personally, I feel better having done a light exercise while I have the cold since it makes me feel like I'm getting back to normal again.
Watch Your Symptoms
According to, The Good Doctor's Guide to Colds and Flu, "A neck check is a way to determine your level of activity during a respiratory illness," adds Neil Schachter, MD, medical director of respiratory care at Mount Sinai Medical Center in New York. "If your symptoms are above the neck, including a sore throat, nasal congestion, sneezing, and tearing eyes, then it's OK to exercise," he says. "If your symptoms are below the neck, such as coughing, body aches, fever, and fatigue, then it's time to hang up the running shoes until these symptoms subside."
Prevent Illness Altogether!
The best remedy is to not get sick at all. Schachter says that "Thirty minutes of regular exercise three to four times a week has been shown to raise immunity by raising levels of T cells, which are one of the body's first defenses against infection. However, intense 90-minute training sessions like those done by elite athletes can actually lower immunity."
So if you are just trying to stay healthy and prevent yourself from getting sick, stick to thirty minutes of moderately intense workouts three to four times a week. It's amazing how much better you'll feel being healthy while preventing yourself from getting sick and not missing work!
Knowing this, how many of you are going to start your February right and get healthy before you get sick?
Reader Interactions