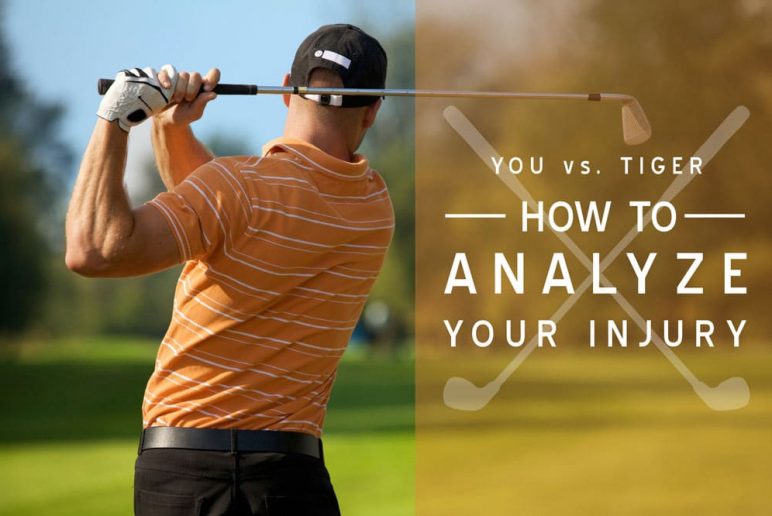 You Vs. Tiger Woods: How to Analyze Your Injury
July 30, 2015
One of my patients had the same surgery within a couple days that Tiger Woods had his micro discectomy. My patient kept questioning why Tiger was back to golf and I would not clear him to play hockey. I kept telling him that even though Tiger is back to golf, does not necessary mean he should be or that it is best for his body, or that a nonprofessional should go back as early.
Can coming back from surgery to sport too soon hinder your ability to play at all?
Even though some may say that Tiger has a nearly perfect golf swing, terrain can change on the course and you have to account for uneven ground such as a sand bunker or hills. If you look at Tiger Wood's swing, he keeps his right elbow close to his body which increases the side bending and left rotation increasing in shear forces and rotational torque on his lower back and discs. He not only came back really soon even for a professional, but came back full swinging. Most spinal specialists agree that it usually takes between three or four months to rehab from a micro discectomy. Woods came back at the low end at 11 weeks.
At the Firststone Country Club, Woods walked off the ninth fairway after hitting a bunker shot and having to jump into the sand due to the impact and pain. He felt a jolt when he landed in the sand causing increased compression forces. Woods could be among the 5-10% of patients who re-herniate the bulging disc.
Learn to be Patient
Patient's need to learn to be patient, listen to your body, but also listen to your surgeon and PT, because they know how long the healing process can take and have special tests for you to do before returning to sport. So whether you are a professional athlete or a weekend warrior, please be careful with how soon you go back full swinging and make sure you clear the tests we have for you.
If you'd like to read more about Tiger Woods' injury and his quick return back to the game, here's the story.
Want an Expert Opinion?
Sign up for a free assessment for your injury!
Reader Interactions