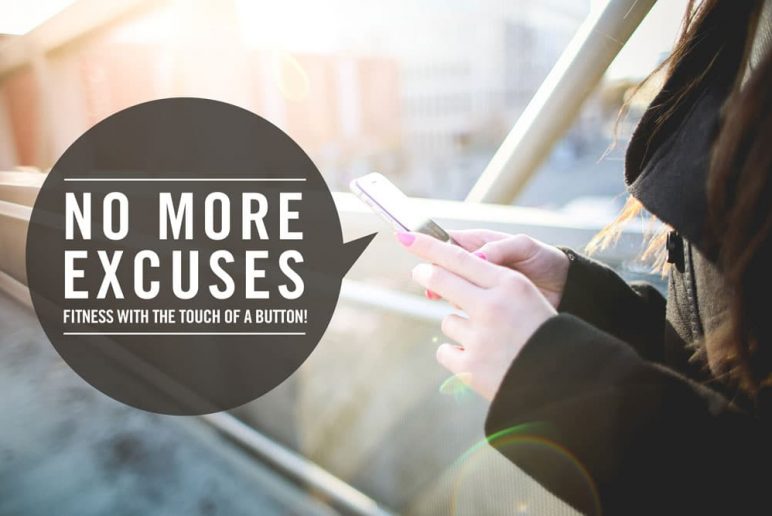 No More Excuses: Fitness with the Touch of A Button
February 24, 2015
Are you ever thinking to yourself, "I really should go to the gym today," but somehow gravity sinks you further into your comfy couch and you are unable to get up? Or you just don't think you have enough time? Or simply the thought of walking out the door to go on a run or to the gym just seems like too much effort? Most times the toughest part of the workout is that first step out the front door. Trust me, I've been there! But now with so many new fitness apps out there, I no longer have any excuses and neither do you!
Using Technology to Your Advantage
With so many apps out there, how do you find one that's right for you? Find one that works for your lifestyle and fitness needs. Apps that are helpful allow you to set goals, moderate your level or intensity and gives you a wide variety of workouts.
For example, I use the Nike Training Club FREE fitness app on my phone/iPad! The Nike Training App is so easy to use and takes away all excuses to avoid getting in your workout for the day! Limited on time? No problem! The workouts range from as short at 5 minutes up to 45 minutes!
Simply download the app, follow the steps below and get excited to sweat!
What's your Goal?

Do you want to get Lean, Toned, Strong, or Focused (target specific areas)?

What's your Level?

Beginner? (Average 4-5 workouts per month)
Intermediate? (Average 2-3 workouts per week)
Advanced? (Average 3-5+ workouts per week)

Choose your Workout!

Some of my favorites include

Better Butt and Core Crunch: Get Focused – my absolute favorite 15 minute workouts – my butt and abs are always sore the next day!!

The Edge: Get Toned – Advanced, 30 minute workout
Adrenaline Hit: Get Lean, Advanced, 45 minute workout

Get Fit!
Picking an App
I give this app 5/5 stars! This is my absolute favorite "go to" workout when I just can't find the motivation to put on all of my workout gear and head outside or go to the gym. Remember, you want an app that allows you to set goals, moderate your level or intensity and gives you a wide variety of workouts.
For the Nike Training Club:
I love that I can pick

shorter, more focused workouts

when I just want to get a quick workout in (especially following a long day of work) or I can workout 30-45 minutes for my full workout routine!
There is plenty of

variety

for beginners ranging to expert levels to keep you interested. On days that I want to get in a run I will combine it with the "core crunch" to feel like I had my complete workout for the day.
Also, you can

play your own music track

with it or, do what I do, and put on a TV show while you get your sweat on!
Want to Mix it Up (even more)?!
Add a run into your workout program! I recommend:
Nike Training Club Program allows you to incorporate running into your weekly workouts!
Using the The Nike+ Running app you can track your time, pace and miles!
Doesn't knowing that you can just get up and workout to your own personal trainer, in your living room, with your music make you want to stop reading this blog, get up, and check out this awesome workout app!?
What keeps you motivated? What are your typical excuses to why you didn't get your workout in for the day (or week – eek!)? Let me know in the comments below!
Reader Interactions