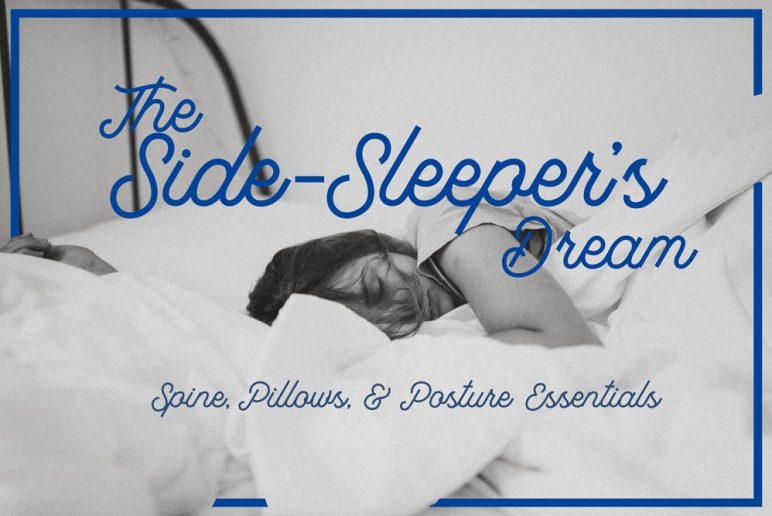 The Side-Sleeper's Dream: Spine, Pillows, and Posture Essentials
June 28, 2018
No matter how firm or soft your mattress is our bodies conform to the mattress when we sleep and often times we wake up with neck and/or back pain. Here is an easy way to adjust your side-sleeping posture to keep your spine in perfectly straight line (neutral alignment). Thickness/thinness of the pillows do matter. The best way to assess if the pillow is the appropriate height is lie down in front of a mirror with the pillows in the correct position to ensure that you are maintaining a neutral alignment.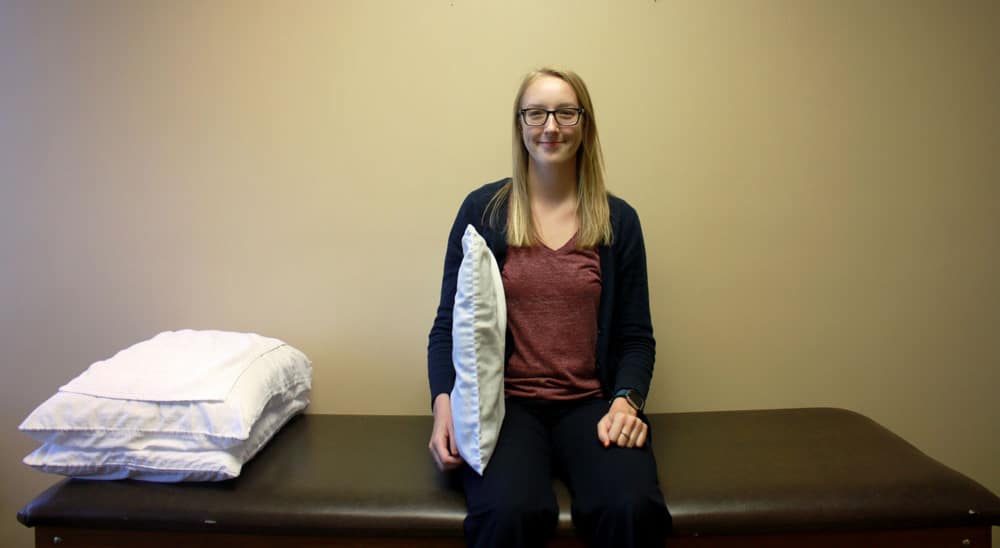 Arm Down
Place the pillow as high up into your under arm as you can on the side that you will be lying on.
This will act as a placeholder until you get onto your side.
Once you are on your side slide your arm out from under you so that you are not lying on your arm.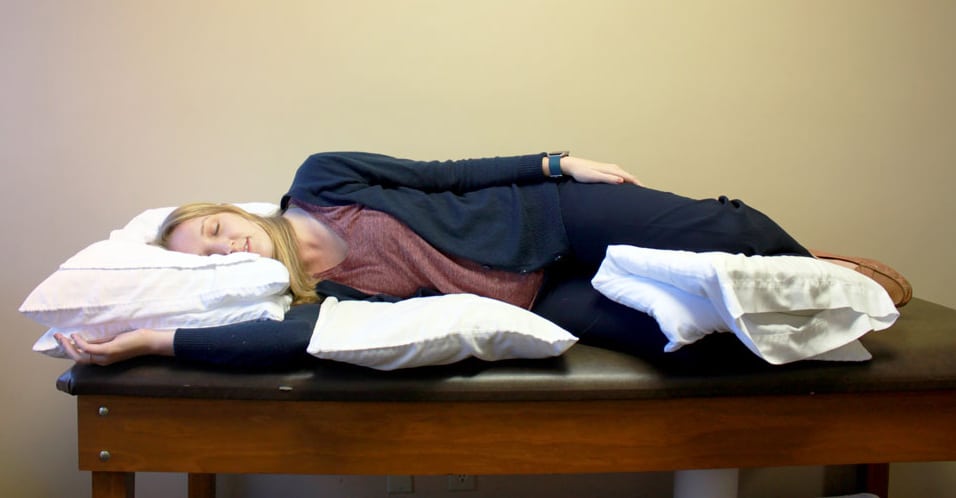 The pillow should support your rib cage so that you can maintain a neutral spine position.
The combination of the neck pillow and ribcage pillow also create a valley for your shoulder so that you don't compress your body into your shoulder. This can lead to many shoulder problems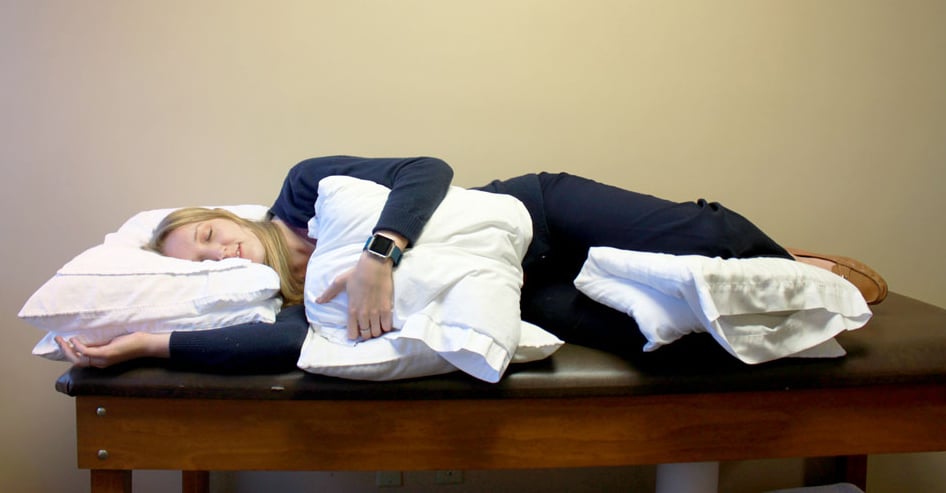 Head, Arm & Knees
Head:
The pillow should be placed under the head in the crook of the neck.
If the pillow is under the shoulder your head will go into a side bend position creating compression on the joints of the neck on the side that is down and tension of the muscles and ligaments on the side that is up.
The key is to fill in all the spaces.
Note: if you notice you are consistently placing your hand under your pillow then the pillow(s) might be too thin.
Arm Up:
This pillow should be placed in front of you to support the arm on the side facing up.
If you roll slightly the weight of your arm will cause excessive spinal rotation as well as tension on the muscles of the shoulder.
Knees:
Place this pillow between your knees so that the top hip and knee are lined up in a parallel manner.
If the pillow is too low or you do not sleep with a pillow in between your knees, gravity will pull your top leg down creating tension on the hip and excessive side bending and rotation of your low back.
HARD TO GET A GOOD NIGHT'S REST?
Sign up for a free assessment with one of our physical therapists to assess your sleeping posture and help you get a good night's rest.
WANT MORE FREE FITNESS & EXERCISE TIPS?
Sign up for LIFE+ TODAY to have these practical tips sent straight to your inbox!
Reader Interactions