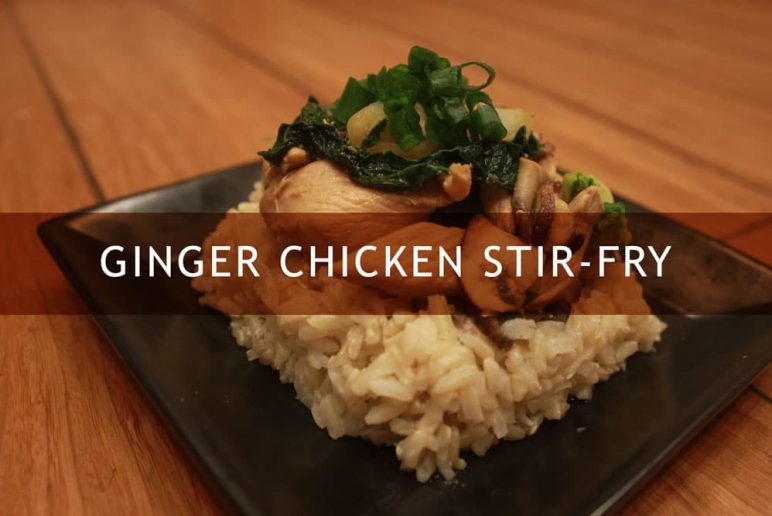 This Ginger Chicken Stir-Fry is Sure to Satisfy
March 31, 2016
One of my favorite dinners to make is stir-fry, purely because it is simple to make and can be a very healthy option. The minimal cook time allows the vegetables to maintain most of their nutrients, and it is an easy way to add an assortment of different vegetables. I have tweaked this basic recipe so many different ways to add variety. However, the basic recipe is as follows.
Marinade:
1/3 cup soy sauce
½ cup vegetable broth (Chicken/beef broth or water)
3 Tbsp rice wine vinegar
2 Tsp ground ginger
¼ Tsp freshly ground black pepper
Stir-Fry Ingredients:
1lb boneless, skinless chicken breast sliced in strips and cut crosswise
2 garlic cloves, minced
2 Tbsp olive oil
8 oz baby Portobello mushrooms
4 oz shitake mushrooms
3 cups chopped baby bok choy
2 green onions, sliced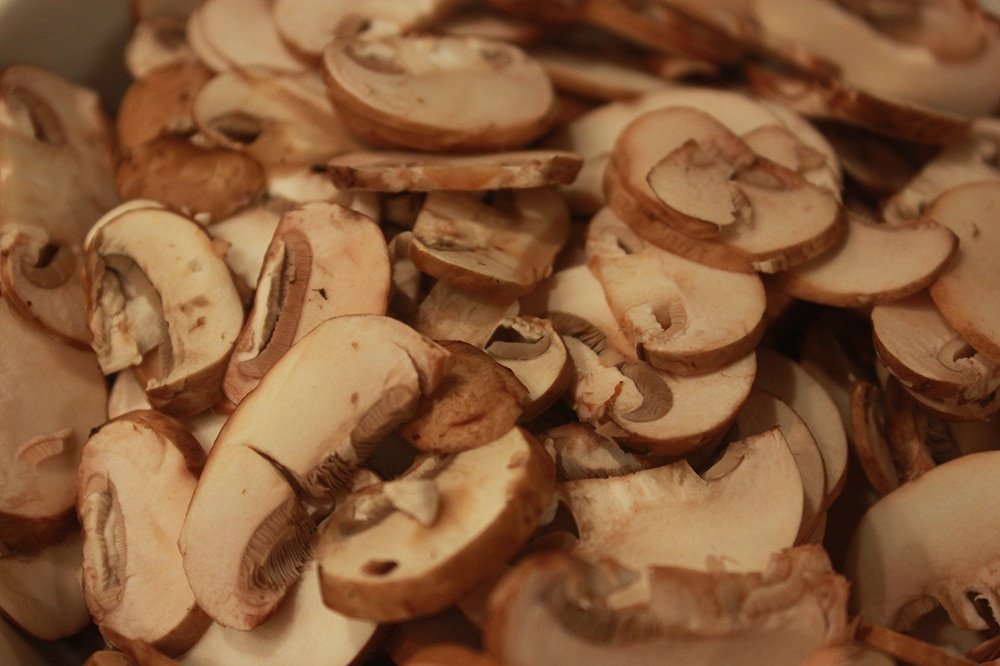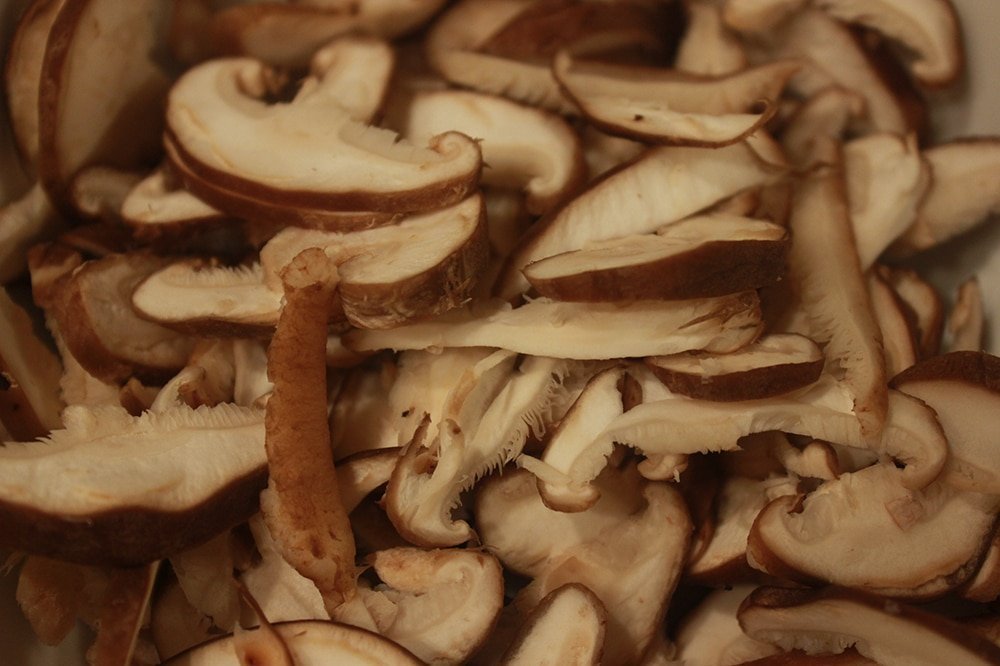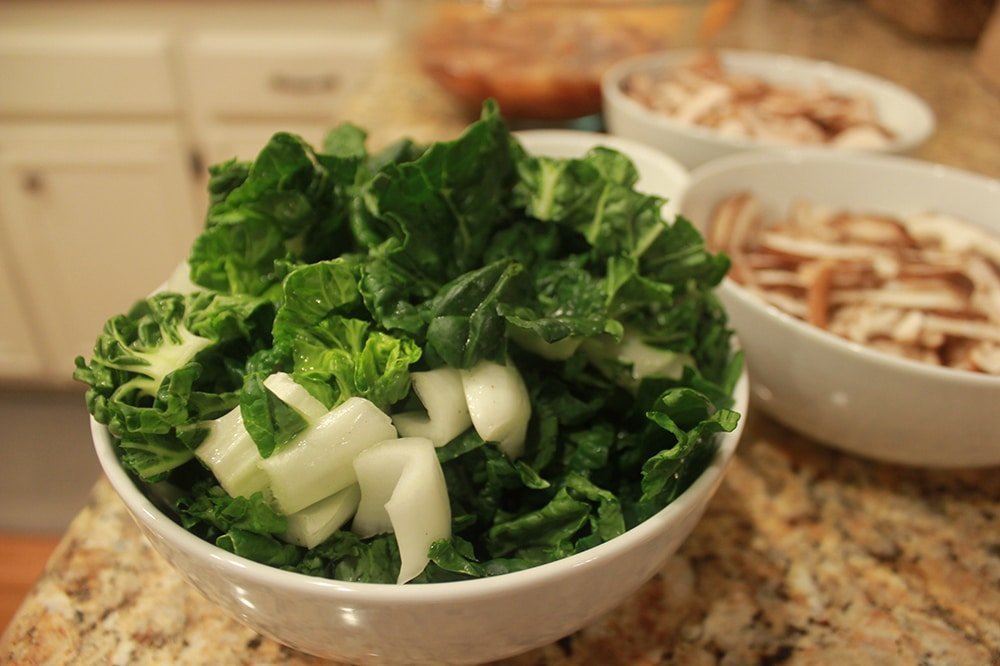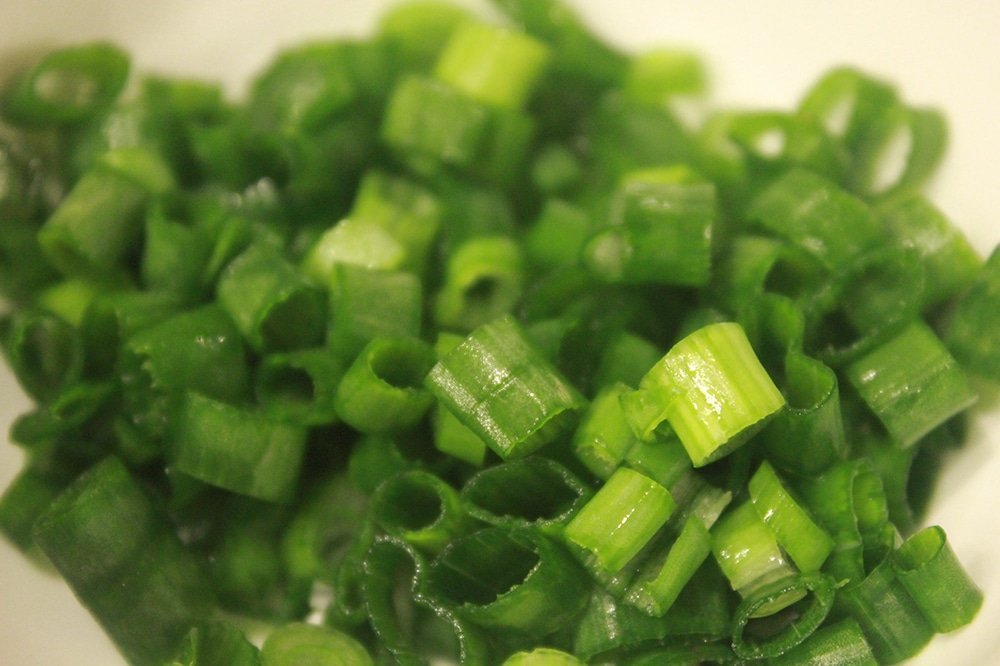 To make the marinade:
Add all marinade ingredients into a bowl.
Whisk to combine.
Pour marinade into a large bowl or ziplock bag.
Add in chicken.
Gently toss to combine.
Cover/seal.
Refrigerate for at least 15 minutes.
To make the stir-fry:
1. Once the chicken has marinated, heat olive oil in a large saute pan over medium-high heat.
2. Add garlic.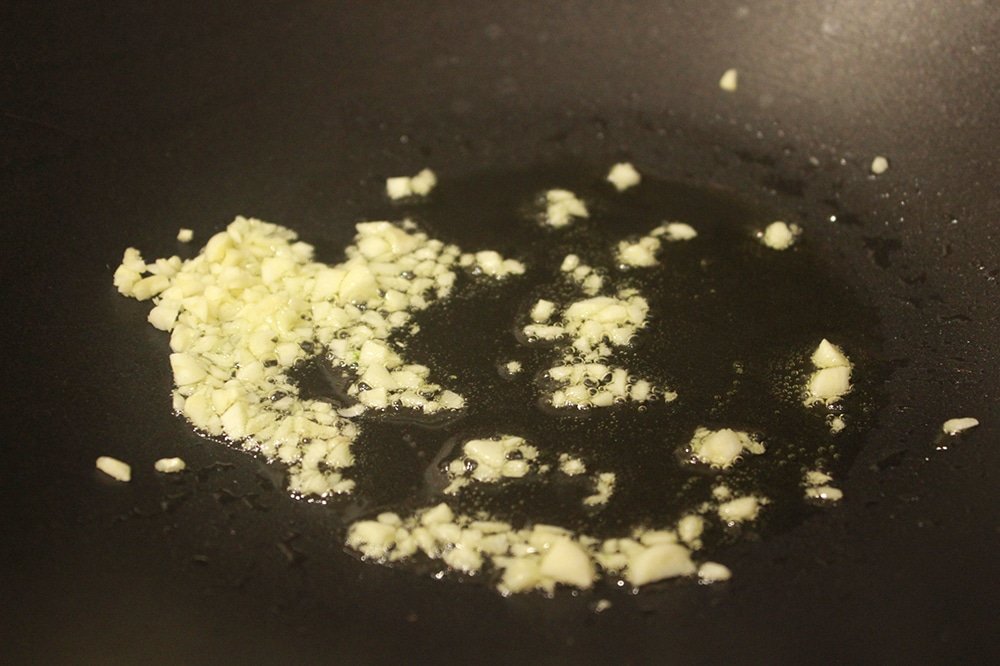 3. Remove chicken with a slotted spoon, reserving the marinade.
4. Add chicken to saute pan with garlic.
5. Saute for about 6-8 minutes or until chicken is cooked all the way through, stirring occasionally.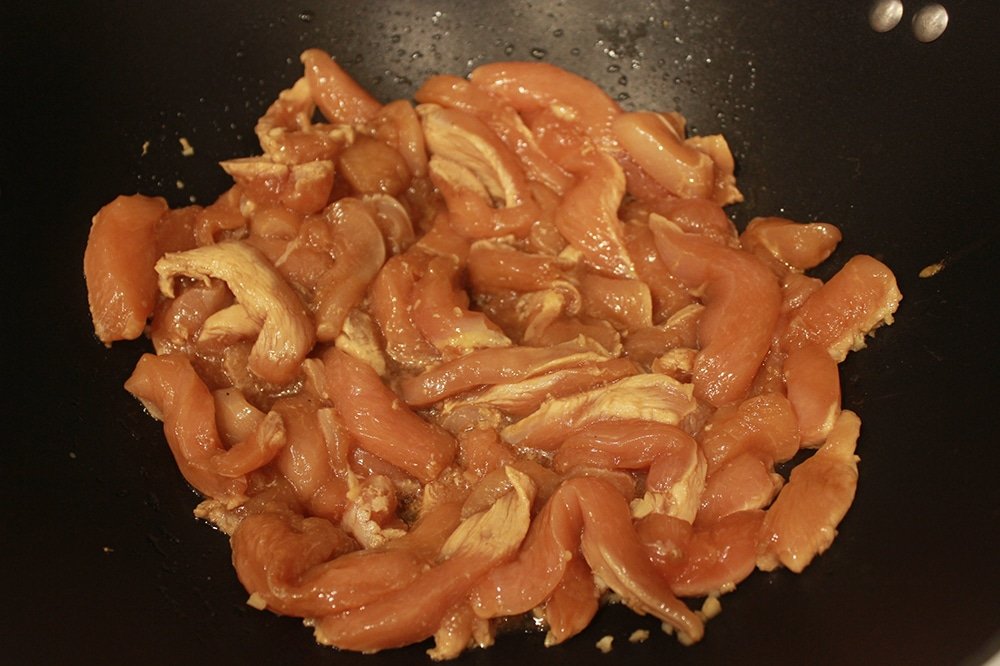 6. Remove chicken with a slotted spoon and set aside.
7. Add reserve marinade, baby bok choy, and mushrooms to saute pan.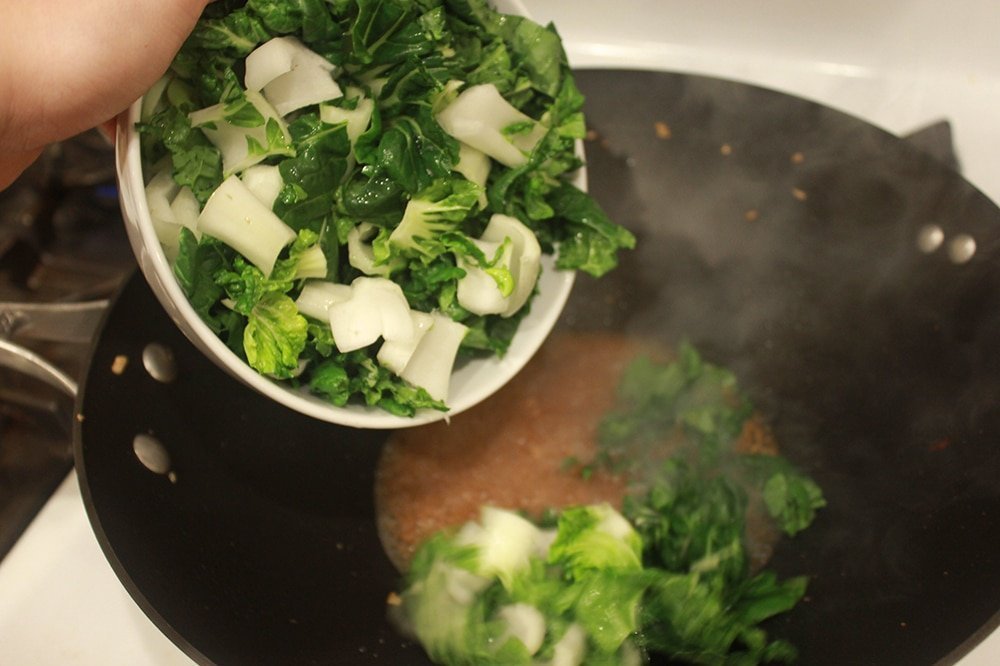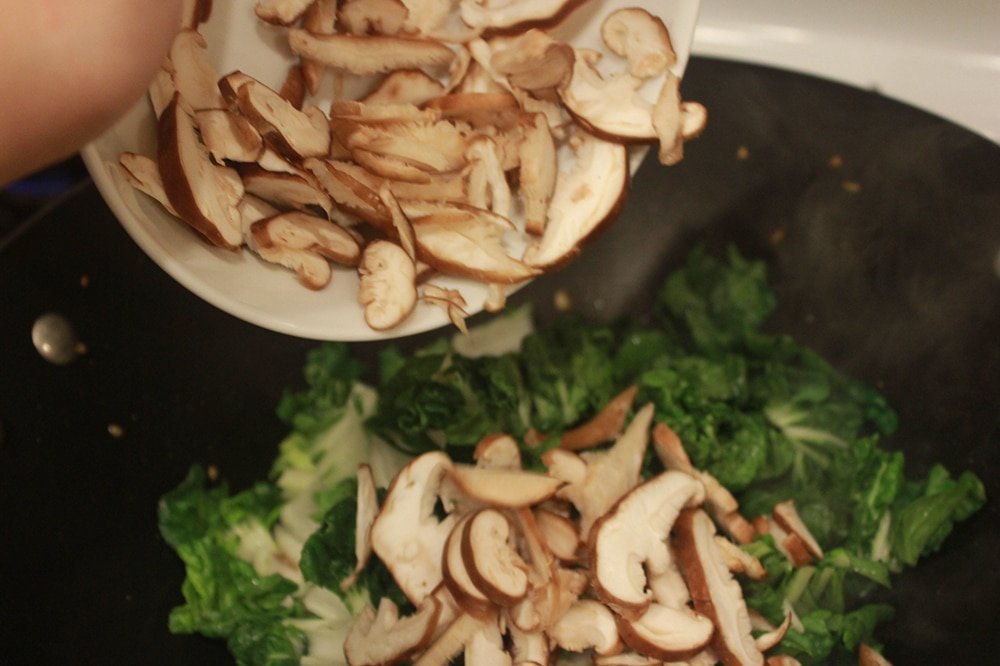 8. Stir to combine.
9. Cook for 3-4 minutes until bok choy has wilted and mushrooms have cooked through, stirring regularly so that sauce does not burn.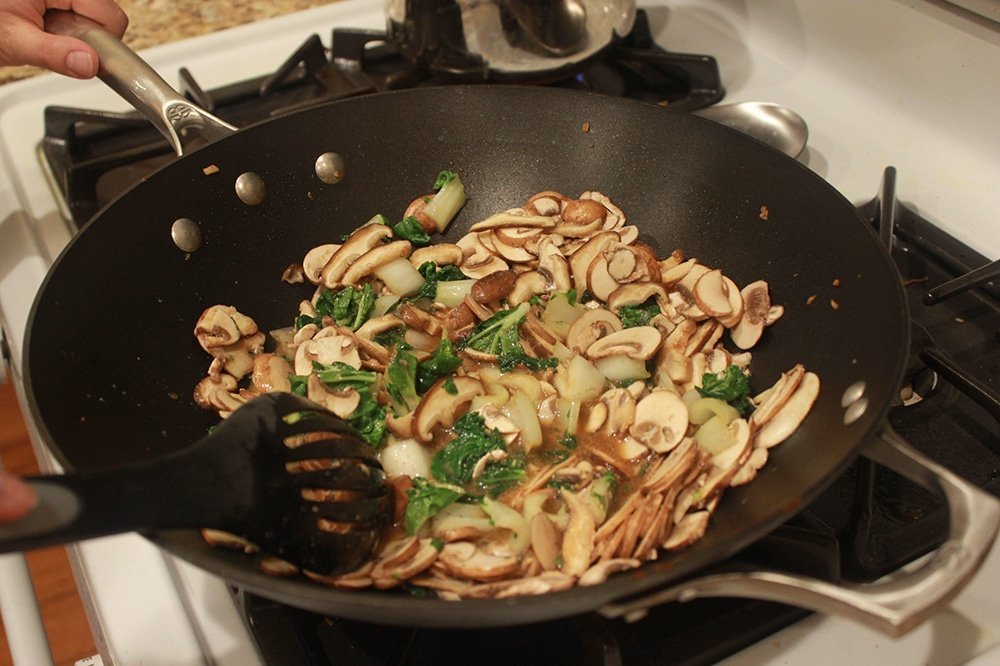 10. Add in chicken.
11. Toss to combine.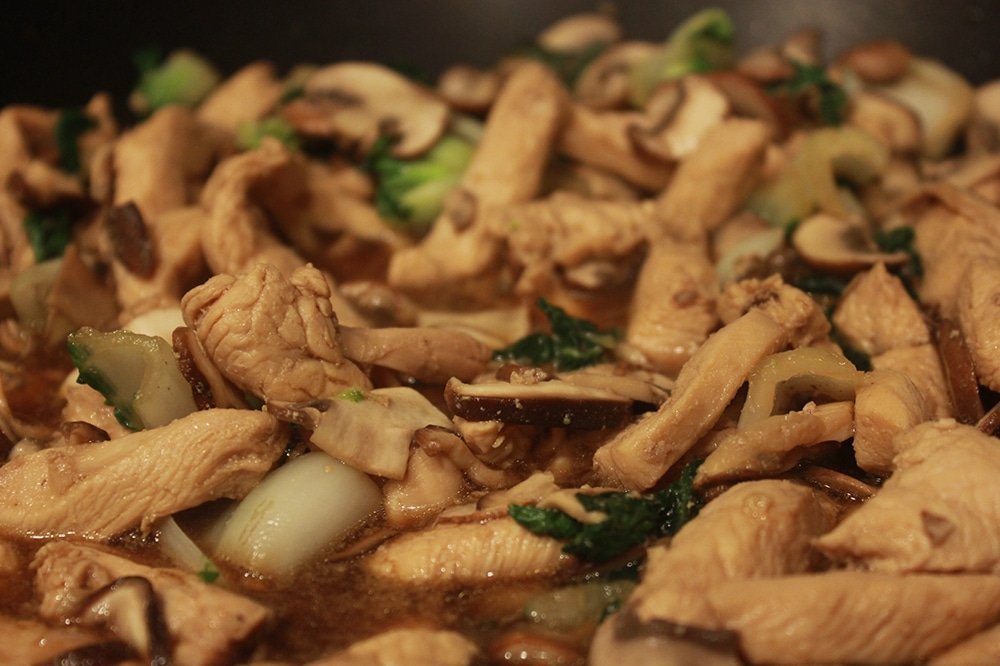 12. Serve immediately over brown rice or quinoa.
13. Garnish with green onions.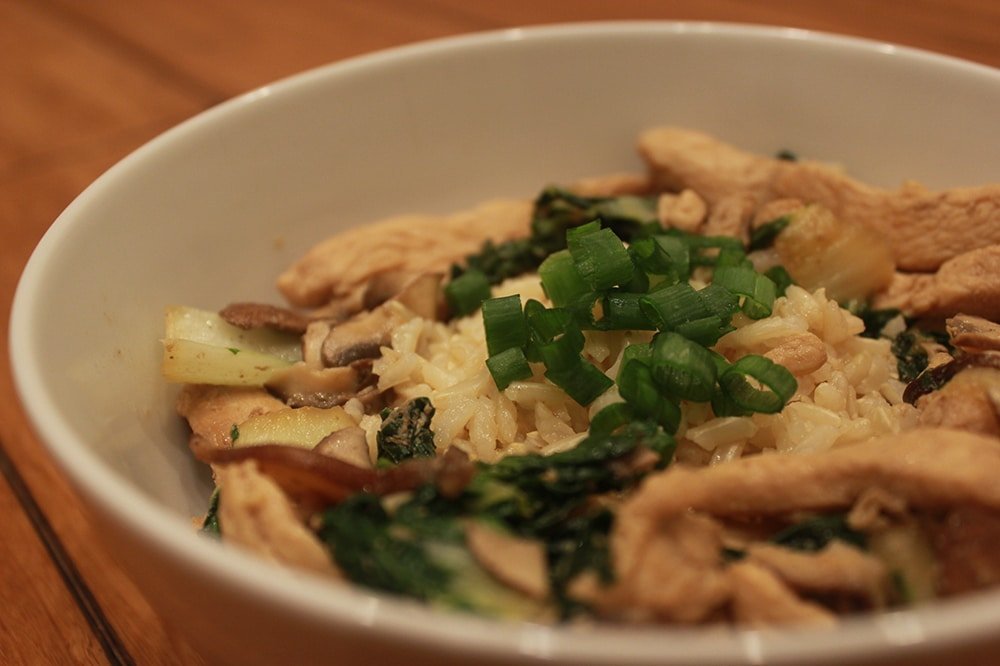 Enjoy!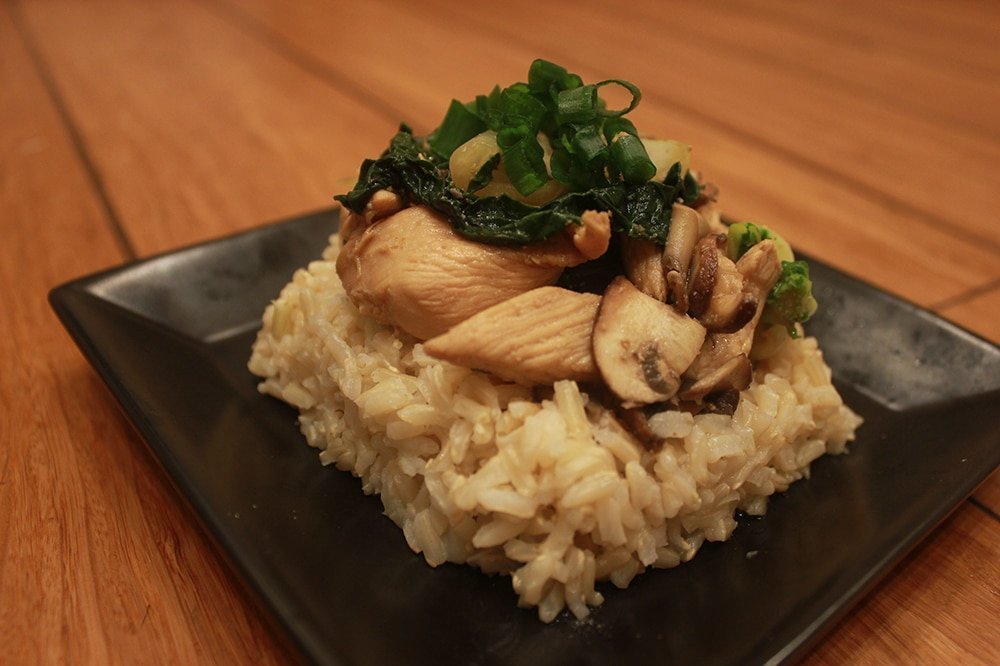 Hungry for more healthy recipes? Sign up for Life+!
Reader Interactions