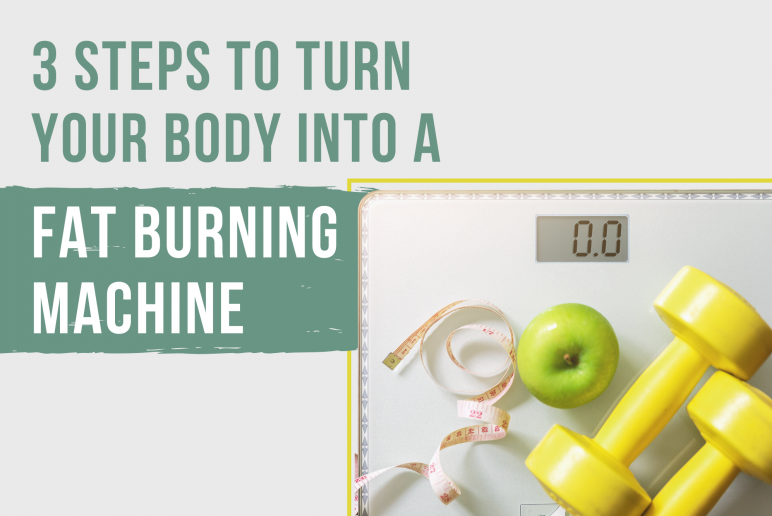 3 Steps to Turn Your Body Into a Fat Burning Machine
March 05, 2020
This section is lifestyle based. Certainly not easy but also not impossible. Putting oneself through the following list will help put you in an optimized fat burning state which will help with fitness, health, and longevity. The definition of metabolic efficiency is to generate ketones and burn fatty acids as the primary source of fuel while avoiding frequent fluctuations in blood sugar.
The steps are:
1. Intermittent fasting.
Intermittent fasting (IF) is an eating pattern that cycles between periods of fasting and eating. Drinking water, coffee, tea, and anything without calories is fine. Here are three of the most common ways to do intermittent fasting.
The 16/8 method involves daily fasts of 16 hours for men, and 14-15 hours for women. On each day, you restrict your eating to an 8-10 hour eating window where you can fit in 2-3 or more meals.
Eat-Stop-Eat is an intermittent fasting program with one or two 24-hour fasts per week.
The Warrior Diet is about eating only small amounts of vegetables and fruits during the day, then eating one huge meal at night.
2. Light, easy, fat burning zone (10-20 minutes).
Starting each morning with 10 to 20 minutes of very light activity such as walking, yoga, or climbing stairs after fasting will help jump start the fat burning process. However, if you want to add a high intensity workout into your week you can consider doing a tabata.
Tabata training is a high-intensity interval training (HIIT) workout, featuring exercises that last four minutes. The structure of the program is as follows: Work out hard for 20 seconds, rest for 10 seconds, complete 8 rounds. You push yourself as hard as you can for 20 seconds and rest for 10 seconds. This is one set. You'll complete eight sets of each exercise. You can do any exercise/movement you want such as squats, push-ups, thrusters, pull ups, or burpees.
3. Hot-cold contrast shower (5 minutes).
This is a great way to burn fat without exercise. Simply take a shower and alternate between 10 seconds of hot water to 20 seconds of cold water 10 times through for 5 minutes total. This is a great way to keep your metabolism elevated.
Completing these three steps and performing low level physical activity throughout the day will benefit your fitness, health, and longevity. Natural activities that are part of your life such as gardening, yard work, walking, bicycling, etc. is all you need. Try these strategies out and let me know how long you can keep it up. Do you have questions, thoughts, or feedback? Let me know in the comment section below.
*Always consult a physician before starting a new exercise regime.
REQUEST A FREE CONSULTATION
We will contact you to confirm your appointment.
Reader Interactions