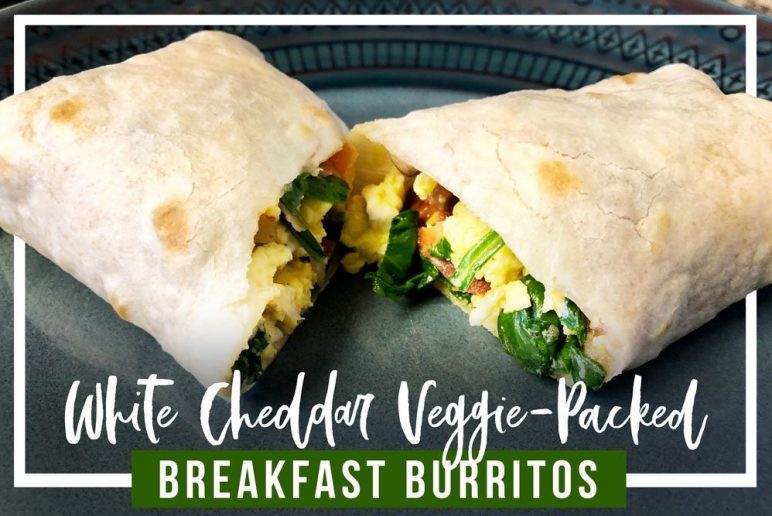 White Cheddar Veggie-Packed Breakfast Burritos
April 19, 2019
Many people don't get nearly enough vegetables and protein in their diet. Starting the day off with a well-balanced breakfast will help you feel fuller longer and have the energy to get through your morning activities: getting your physical therapy exercises in, getting kids ready for school, staying energized through a busy work day, or for whatever activities you may have planned for the day! I love breakfast burritos because I can put just about anything in them that I have on hand and they always taste amazing! Here is one of my favorite combinations:
Ingredients
Serves 2, but can easily double the ingredients for 4
2 Whole white mushrooms
½ Tomato
1 Tbsp. red onion
1 Cup of kale and baby spinach mix
2 Slices of turkey bacon
2 Tbsp. white cheddar cheese
2 Eggs
1 Tbsp. milk (I used almond milk)
2 Fresh uncooked flour tortillas
Salt & pepper to taste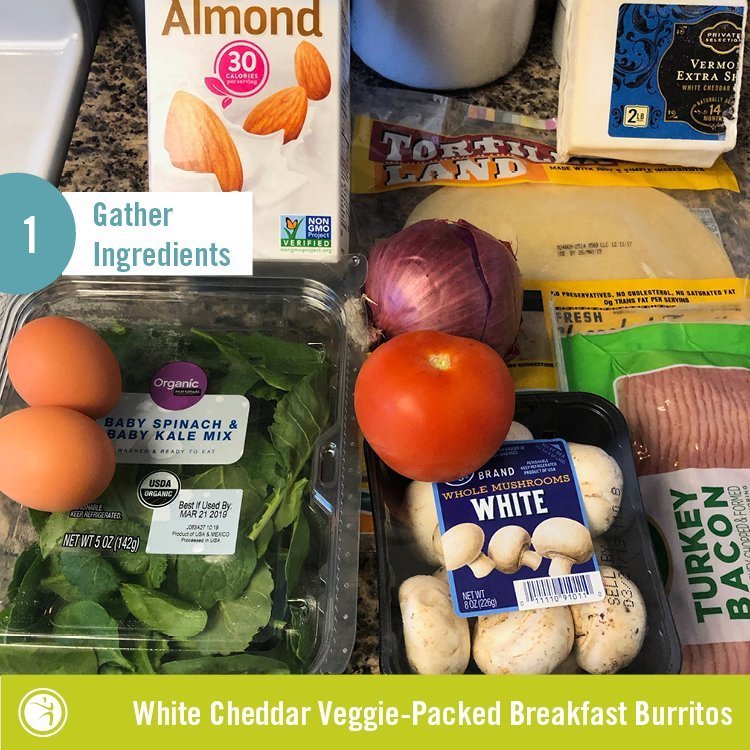 Directions
Gather & Prep Ingredients
Preheat oven to 400° F and wash all produce
Chop 2 mushrooms, ½ tomato, and 1 Tb. red onion and measure out 1 cup of kale & baby spinach mix
Beat 2 eggs, and 1 Tbsp. milk in small bowl
Place turkey bacon in oven for 15-20 minutes for desired crispiness (I like mine crispy!)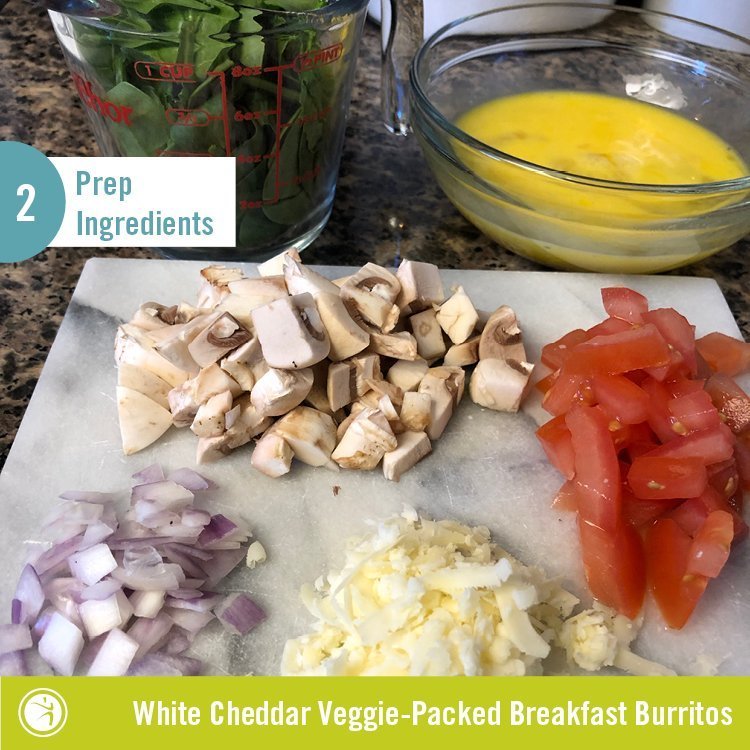 Cook Onions & Mushrooms
Heat small pan to medium high with a drizzle of olive oil, then add chopped onion, mushrooms, and a sprinkle of salt & pepper.
Stir to coat ingredients with the olive oil and then again occasionally for 3-4 mins until golden brown edges and mushrooms shrink to about half the size. Set aside.
Cook Egg Mixture
Heat medium sized pan to medium-low heat with a drizzle of olive oil layering the entire pan.
Pour in the egg mixture and sprinkle with salt and pepper.
As eggs begin to cook you will notice them start to thicken, scrape with spatula, folding the eggs gently so that they cook throughout without burning on the bottom.
Eggs will begin to look almost cooked, but still gooey; now it is time to add the spinach, kale, and another drizzle of olive oil.
Continue tossing for about 30-60 sec. as eggs finish cooking and greens begin to wilt.
Add white cheddar cheese and diced tomatoes (the moisture from these will allow the spinach to cook down even more). Continually toss for 1-2 minutes until spinach is soft and wilted and cheese is melted. Set aside.
Chop Bacon & Combine Ingredients
Turkey bacon should be done by now, remove from oven and chop.
Combine all cooked ingredients in a small bowl.
DOWNLOAD A PRINTABLE COPY!
Enter your name & email below to get a printable copy sent straight to your inbox!
HUNGRY FOR MORE?
Sign up for LIFE+ TODAY to have these practical tips sent straight to your inbox!
Reader Interactions