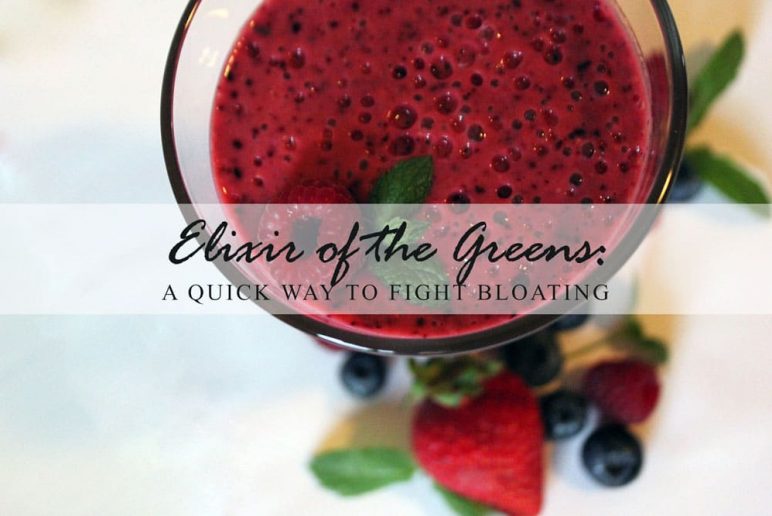 Elixir of the Greens: A Quick Way to Fight Bloating!
June 11, 2015
Juice Bars. Are you familiar? It's a new, highly popular concept for those striving towards a healthier, organic lifestyle. Instead of eating the recommended 5-9 servings of fruits and vegetables a day..…you drink 'em!
Or at least in our house, we blend them. (The hubby is still trying to convince me to get a juicer, but I'm running out of counter space, people!)
Initially, the idea did not appeal to me. I mean seriously… extracting the juice from carrots, spinach, and kale? No thank you. I was tired of feeling bloated from too many carbs and sweets, so I decided to try this new health trend. The verdict? Surprisingly refreshing. Replacing my usual breakfast or lunch with one of these drinks was fulfilling, but not making me feel too full…you following me?
But like I said, you don't necessarily need a juicer to make these healthy concoctions. We use our blender all the time to make sure the kiddos get their daily intake of "greens" (which my kids will meticulously pick out of their food.)
Here's what you need to get started…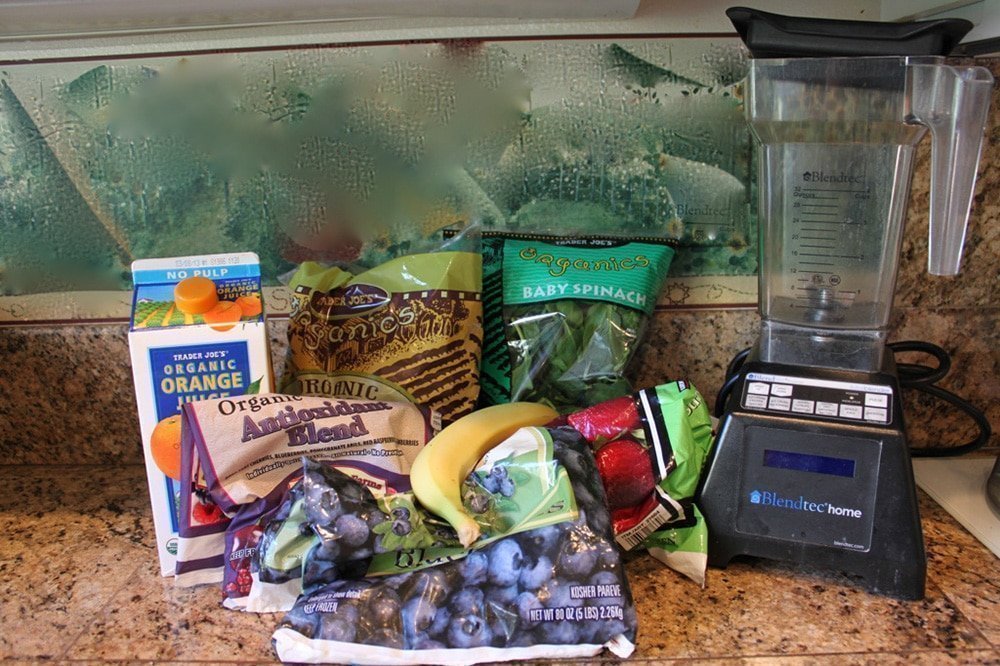 I start out by throwing a banana into the blender with a handful of frozen strawberries…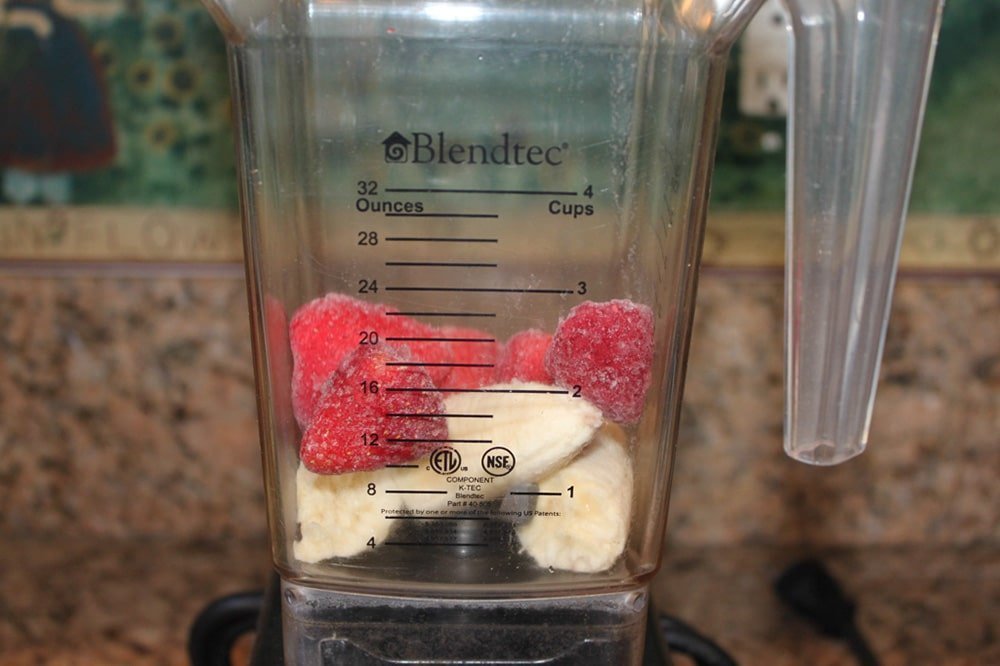 Next, throw in a couple cups of frozen mixed berries…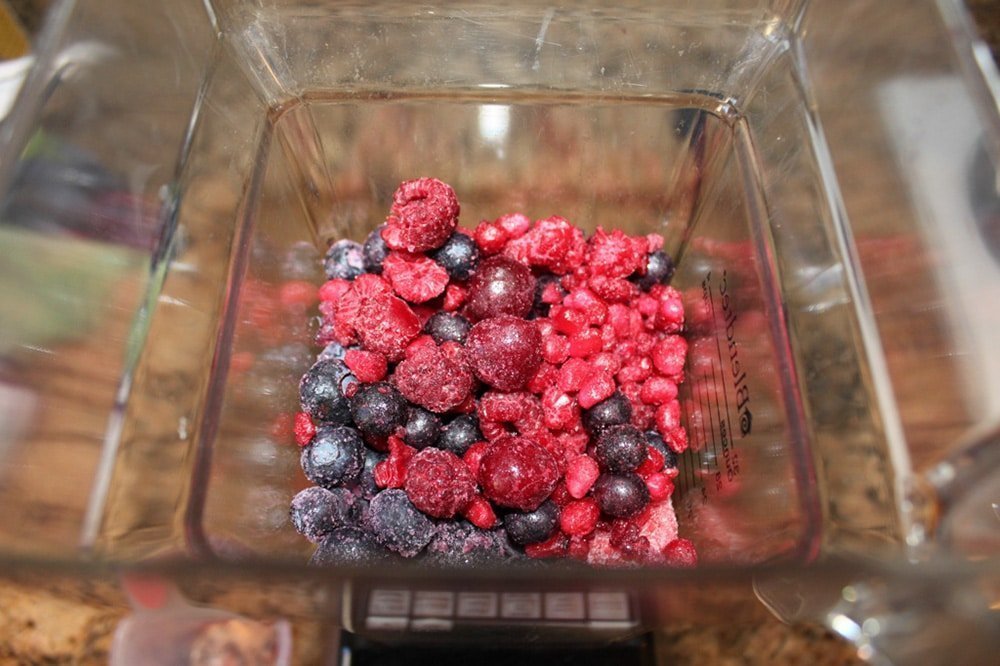 Then throw in a couple handfuls of spinach and kale…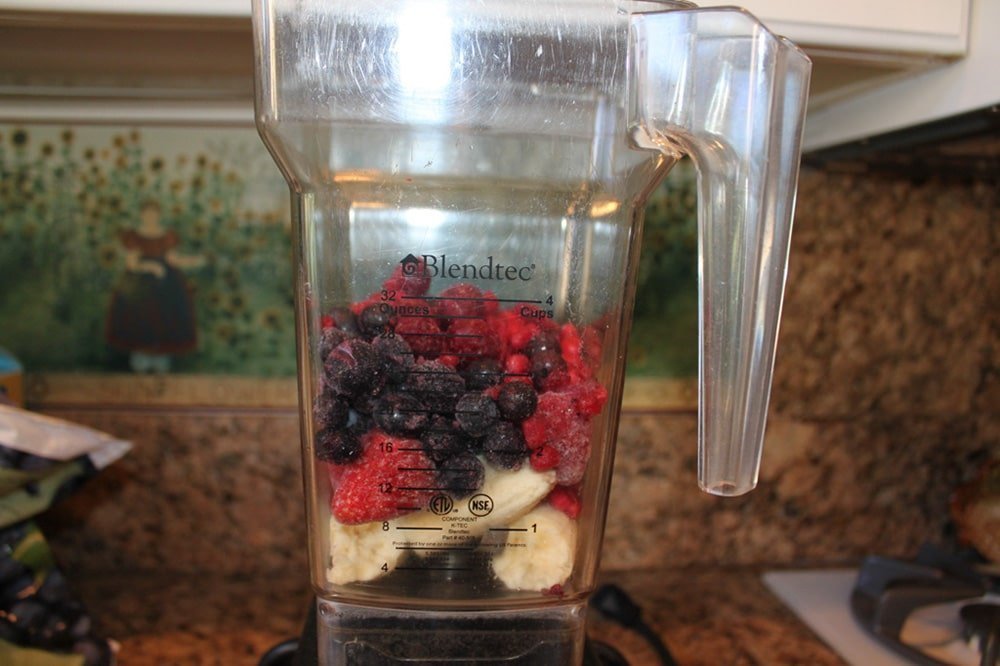 Finally, pour in about a cup of orange juice and a little bit of water…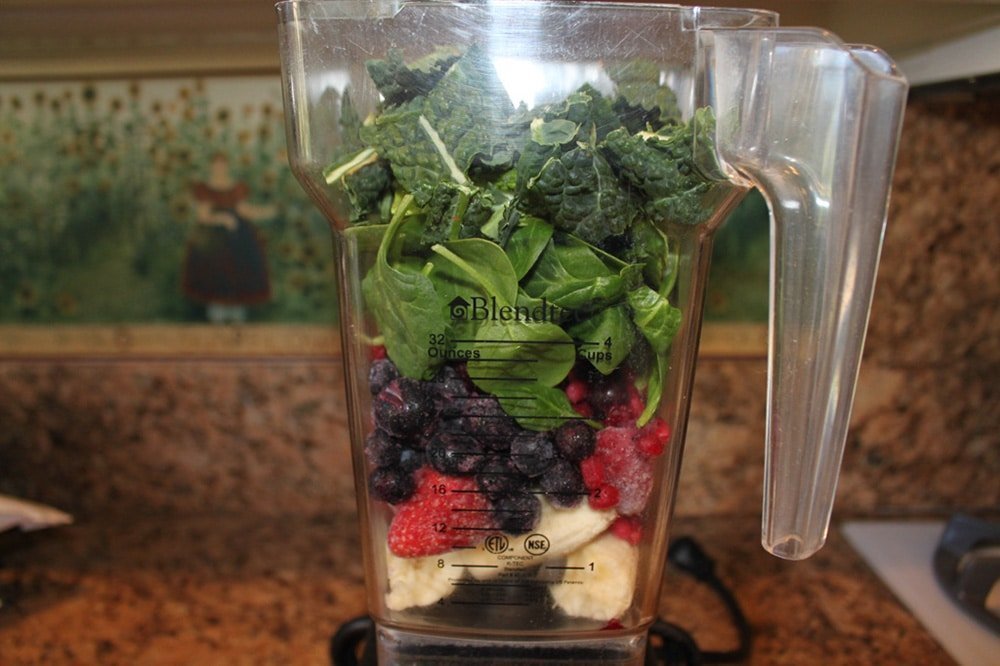 After it begins to blend, you will probably need to stop the blender, take the lid off, and push down on some of the greens to get it to blend completely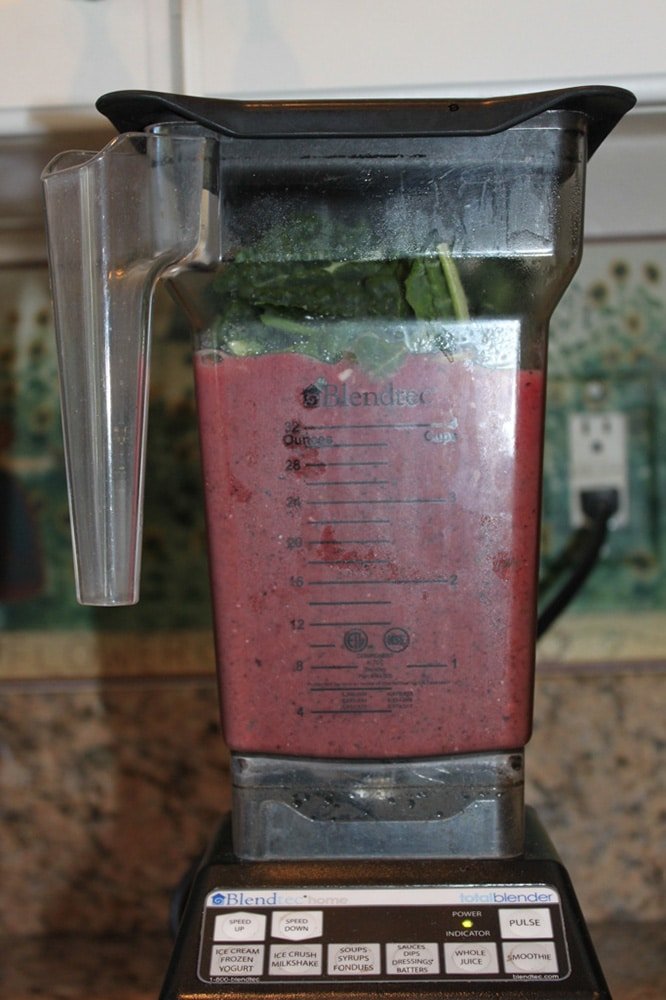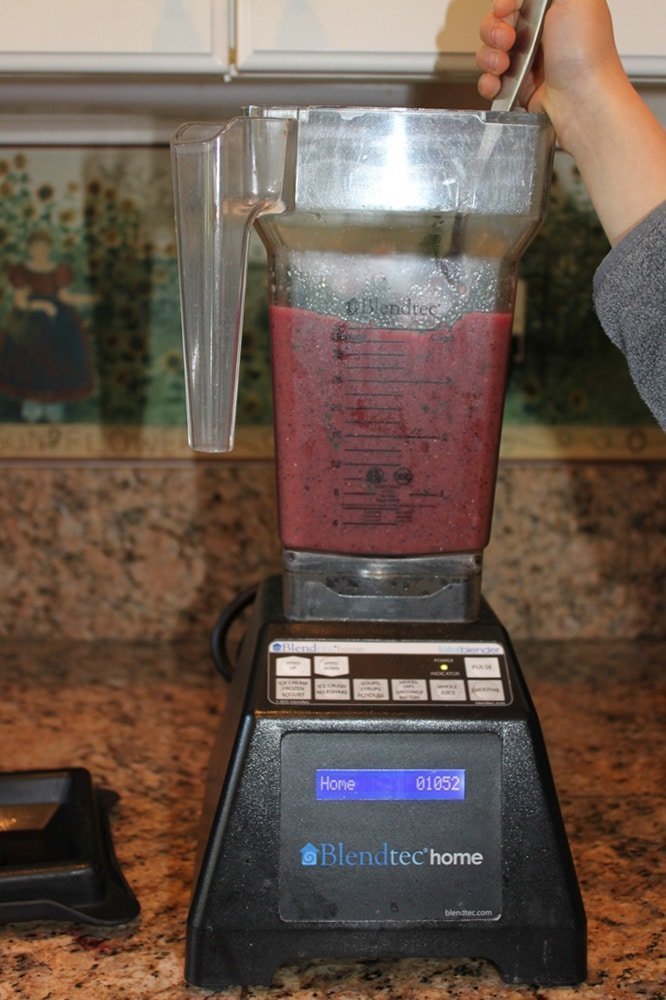 A perfect, healthy after-school snack!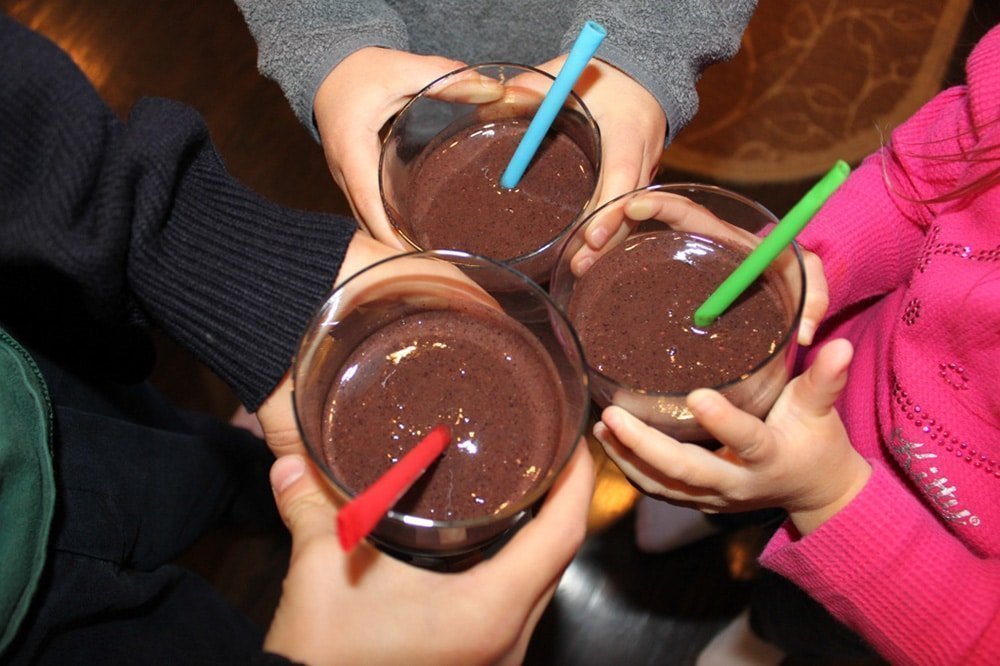 "The Buehler Blend"
1 banana
5-6 frozen strawberries*
2 cups of frozen mixed berries*
1 cup of orange juice
½ cup of water
1 big handful of spinach
1 big handful of kale
Throw it all into a blender and enjoy!
(*Note: The best bang for your buck is going to Costco for frozen berries…we go through a lot at our house!)
What's your favorite juice or smoothie recipe?
Get a Printable Copy!
Share with a friend! Or to download a quick and handy copy of the recipe, enter your information below!
Reader Interactions