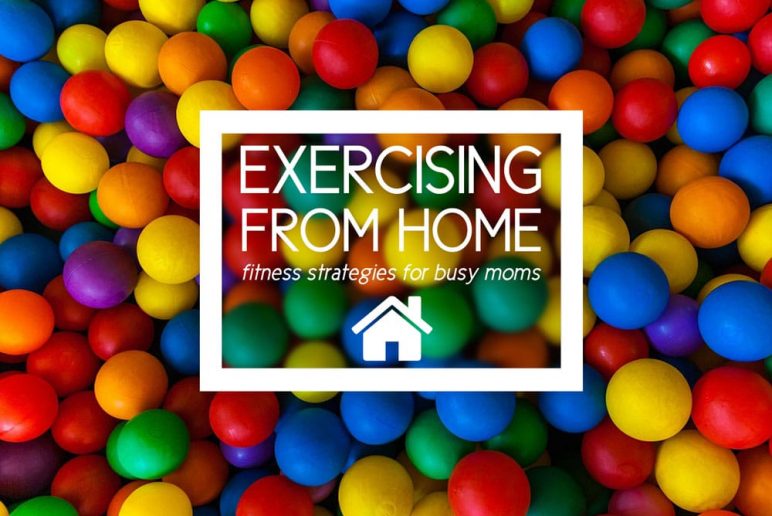 Exercising From Home: Fitness Strategies for Busy Moms
January 06, 2015
The Issue
I don't know about you, but it's hard to hit the gym sometimes. Well, after my 3rd child, it was mission impossible. The reality is I just didn't have the time or energy to get in my car and drive to the gym. The other reality is I was starting to feel really BLAH. C'mon, you know what I'm talking about… So what's a mom to do?
The Solution
It came in the answer of a man (but not my husband). His name is Tony Horton. He's the infamous creator of a hugely popular "exercise-at-home" DVD program.
I decided that it was time to turn our garage into a pseudo-gym, including installing a TV/DVD combo unit. (I could have just used our living room, except it would have been a workout just to bend over and pick up all the Lego pieces, baby dolls, plastic food items strewn all over the carpet.)
OUR (yup, dragged the hubby into this too) nightly routine went something like this: put the kids down, go in the garage, stick the DVD in, and push play. We did this for 90 days (does the exercise program sound familiar yet?) Guess what? It made a HUGE difference.
Energy levels? UP! Strength? UP! Stamina? UP! Mood? UP!
The Plan
My goal is not to promote this specific workout routine, but to encourage you to find something that works for the season of life you are in. Perhaps you have young kids like me and getting to the gym is impossible. Maybe you have teenagers and you are busy driving around all day carting them to their activities. The important thing is to find a routine that will allow you to consistently exercise, regardless of where and how you decide to exercise.
As a mom, I know we don't always have long uninterrupted stretches of time during the day. So even if you can squeeze in 20 minutes in the a.m. and 20 minutes in the p.m., your body will feel so much better for it. I promise!
The Motivation
The important thing to remember about exercise is that it IS NOT about choosing the perfect exercise program. It IS choosing to exercise. To Walk. To Run. To Swim. To Bike. To Dance. CONSISTENTLY.
Now I'll be the first to admit that I am not passionate about exercise. I AM passionate about keeping up with my kids and dessert! So in order to do the latter, I need to have the discipline to do the first. So get movin'…YOU CAN DO THIS!
What's your biggest obstacle to exercising? What motivates you to exercise? Let me know!
Reader Interactions