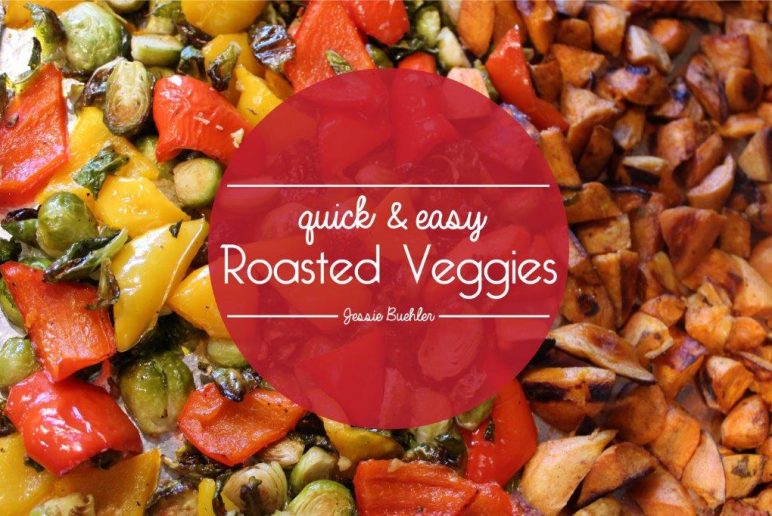 Roasted Vegetables
November 26, 2014
This dish is perfect for Thanksgiving! I make roasted vegetables at least once a week in our house without fail. Why? Because it's easy, healthy, tasty, & versatile! You can use up any vegetables you have laying around in your fridge. Roasting vegetables enhances its flavors & gives it a sweeter taste without losing its nutrients. Even my kids will eat it (especially when the brussel sprout leaves turn nice and crispy like a potato chip!) Serve this with chicken or fish or (if you're like me) a plate of it all by itself…& dinner is on the table!
INGREDIENTS
1 yellow bell pepper
1 red bell pepper
1 lb of brussel sprouts, cut in half
3 small sweet potatoes, peeled & cubed
3 garlic cloves, minced
Olive Oil
Salt
Pepper
Step 1: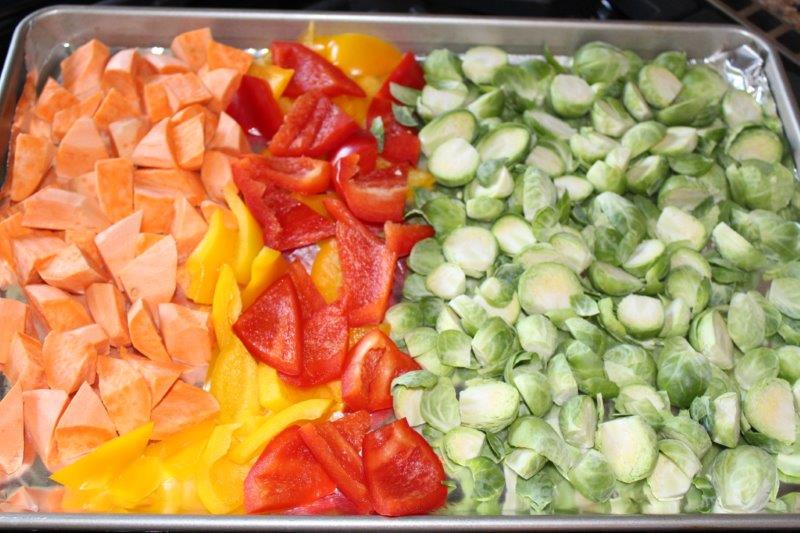 Preheat oven to 400 degrees.
Place vegetables in a single layer on a large cookie sheet lined with foil.
Step 2: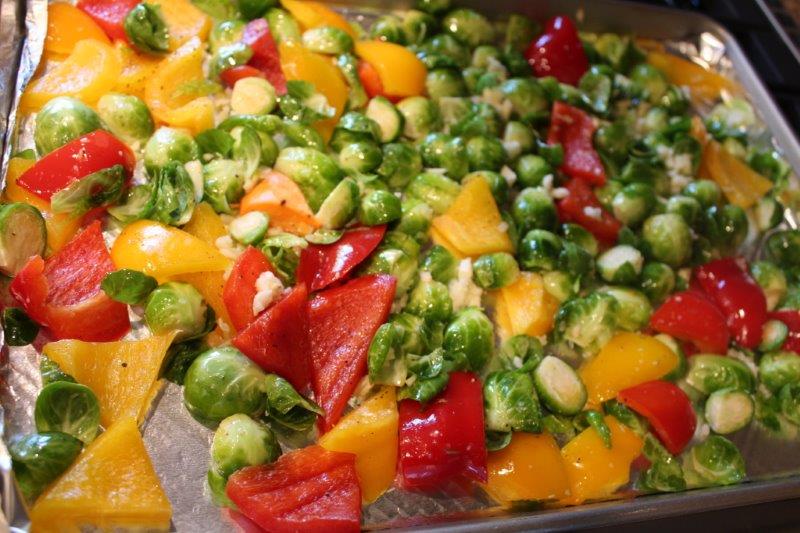 Drizzle 2-3 tablespoons of olive oil over the vegetables & toss.
Season with fresh garlic, salt, & pepper.
Step 3: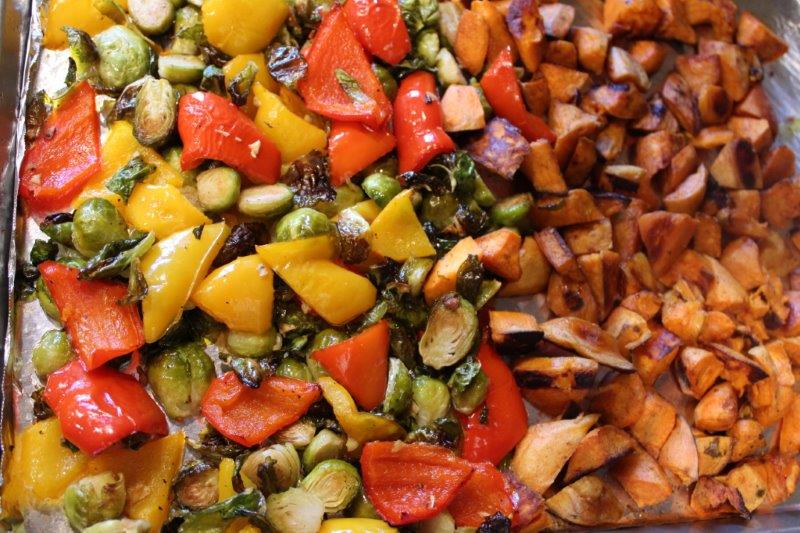 Roast in oven for about 25-35 minutes.
* Tip: Do not overcrowd pan or vegetables will steam rather than roast.
* Note: Feel free to substitute with any vegetables you have on hand (zucchini, eggplant, carrots, butternut squash, asparagus, etc.)
Reader Interactions