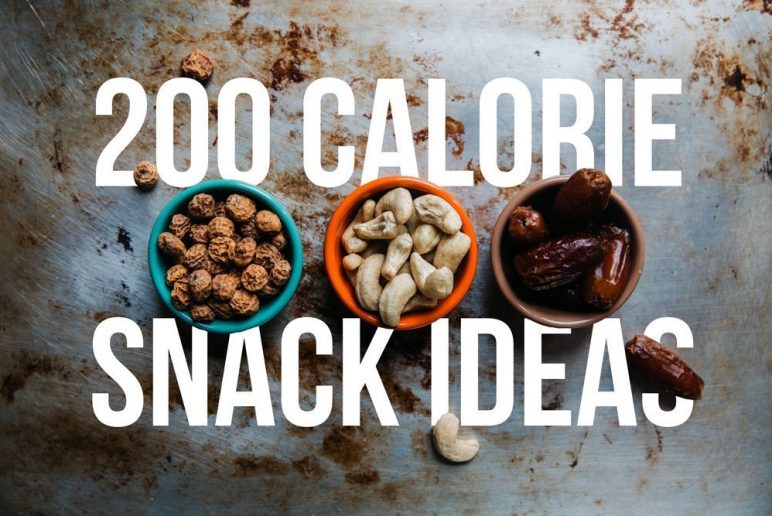 200 Calorie Snack Ideas (What to Eat & Not to Eat)
March 28, 2019
According to USDA the average person requires 2,000-2,500 calories per day. Whether you are trying to lose, maintain, or gain weight, or are just simply curious about how many calories different foods contain, here is a list of 200 calorie examples. You might be surprised to find that portion sizes may range significantly for some of your healthy and unhealthier choices:
HEALTHIER SNACK CHOICES
1 apple with 1 tablespoon of peanut butter
1 apple with string cheese
10 carrot sticks and 2 tablespoons of creamy veggie dip
1 medium avocado
1 protein bar (average)
2 large hard-boiled eggs
¼ cup or 38 almonds
1 cup of cereal (choose varieties with less sugar!) with 1 cup of milk
6oz of yogurt (Greek or regular can work) with 1 cup of strawberries
Sandwich thin with 3oz of turkey
14oz orange juice
UNHEALTHIER SNACK CHOICES
40 mini Rold Gold pretzels
1 Snickers bar
10 tortilla chips with ½ cup of salsa
¼ cup of chocolate chips
½ cup frozen yogurt
32oz of Gatorade
12oz can of cola (about 140 calories)
How many calories are in your favorite snack? Are there some healthier swaps you could make? Leave a comment below or send us an email at info@cbphysicaltherapy.com.
Challenge Yourself
Looking for a fun way to challenge yourself to munch healthy? Screenshot or print out the image below and aim to try three snacks in a row each week!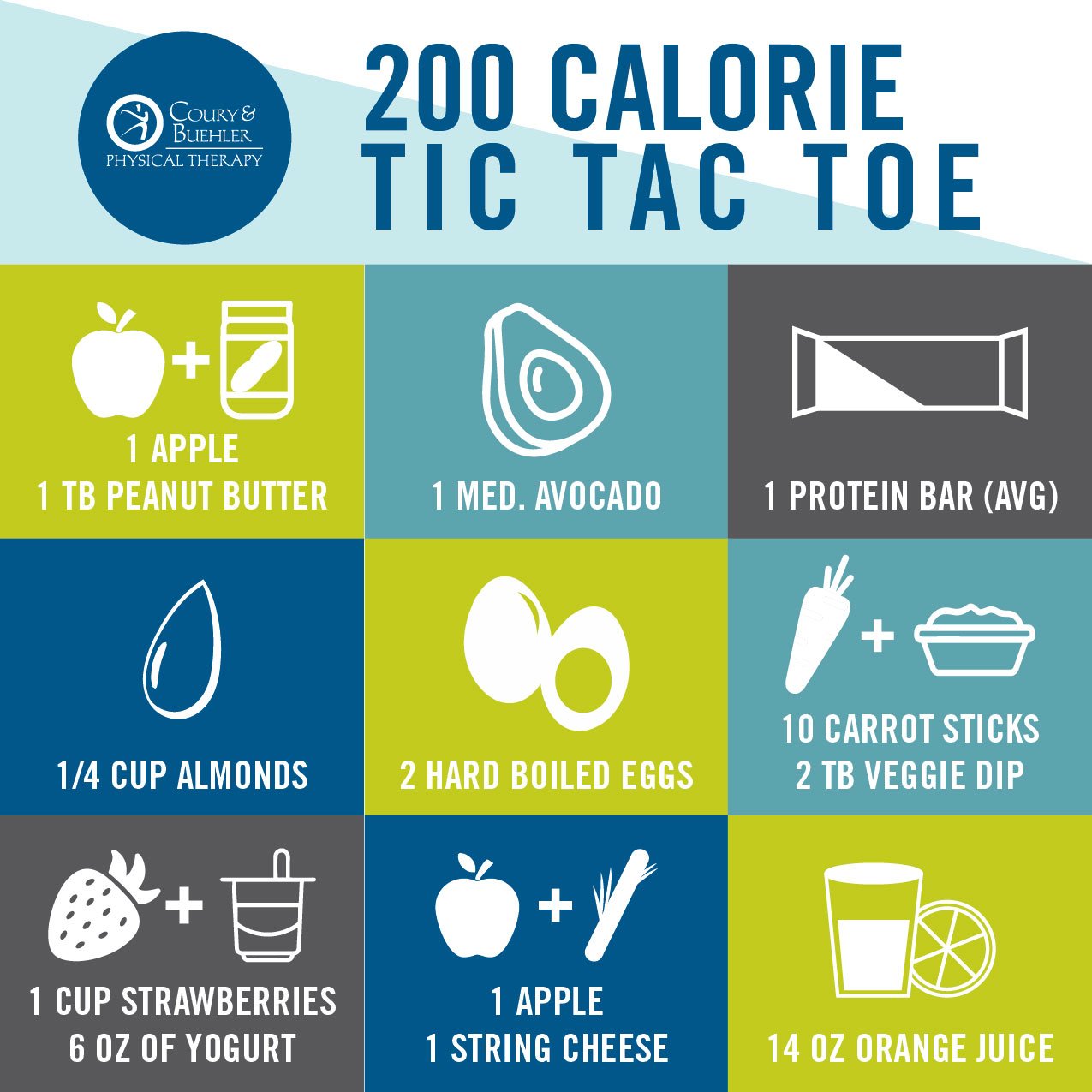 WANT MORE FREE FITNESS & HEALTH TIPS?
Sign up for LIFE+ TODAY to have these practical tips sent straight to your inbox!
FREE ASSESSMENT
If pain or injury is preventing you from living a healthy lifestyle, you are eligible for a FREE ASSESSMENT! See how CBPT can get you back to full potential by signing up below.
Reader Interactions