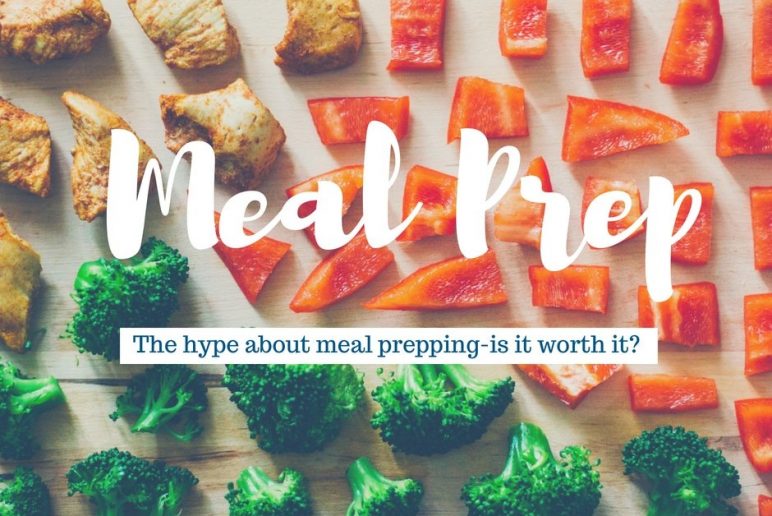 Meal Prepping
May 10, 2018
Meal Prep can change your life for the better! It can save you money, time, reduce stress, and help you eat a more balanced diet.
1.) You can save money
Buy in larger quantities
Stock up on staples when they are on sale
Use your freezer
Far less expensive than eating out
2.) You will save time
You can fill your oven with different types of foods at the same time
Cook a weeks' worth of food all at once i.e. chicken, roasted veggies, baked potatoes or sweet potatoes
Consolidate multiple shopping trips into one
Spend the same amount of time on making five meals as you would spend on one
And only one clean up!
3.) You will eat better
You can ensure you have a balanced meal composed of protein, carbohydrates, and fats, and be confident that it is proportioned just for you.
No need to run into a local eatery and grab whatever they have
It will be easier to attain and stick to your goals no matter what they are. For example, muscle gain, weight loss or gain, or maintenance.
4.) Reduce stress
Will help get you organized and speed up your daily routine
Less time spent on thinking about what, where, and when am I going to eat
Increase confidence that you consume quality meals, and reduce empty calories in your diet
Instead of being frustrated about what you're going to eat, when, where and how, think about starting a meal prep plan! If it sounds overwhelming and time-consuming, start small and choose one thing. Maybe just wash and prep veggies for the week or try and make some overnight oats for breakfast. Whip up several days' worth of smoothies and have them ready to go.
Once you reap the benefits of one small change, you will be surprised how easy it is to ease into other things that will make your life so much better!
Sign up for a FREE Assessment with CBPT!
Don't let pain limit you from doing daily activities. Schedule a FREE assessment with CBPT today!
Want more free diet & nutrition tips?
Sign up for LIFE+ TODAY to have these practical tips sent straight to your inbox!
Reader Interactions