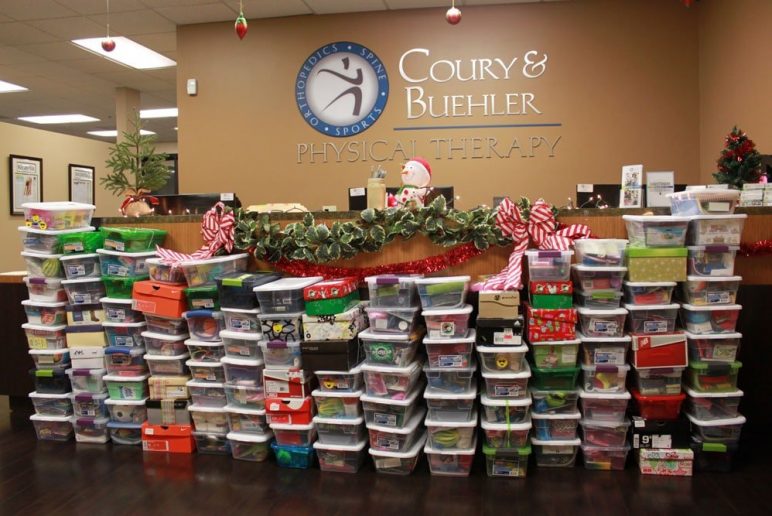 Operation Christmas Child 2014
December 18, 2014
Thank you to all of our patients who gave BIG this year! Through your help, we were able to send 113 Christmas boxes to children around the world.
CBPT is committed to using a portion of our proceeds to support several charitable organizations. Each year, CBPT participates in Samaritan's Purse's Operation Christmas Child. This program brings joy & hope to children from impoverished areas through giving shoeboxes filled with gifts during the holiday season.
As a company, we took a lunch time to pack our boxes together.
We also had the opportunity to drop off our boxes at the Operation Christmas Processing Center!
Another HUGE thank you to all of our patients who participated. We hope you'll join us next year to give big!