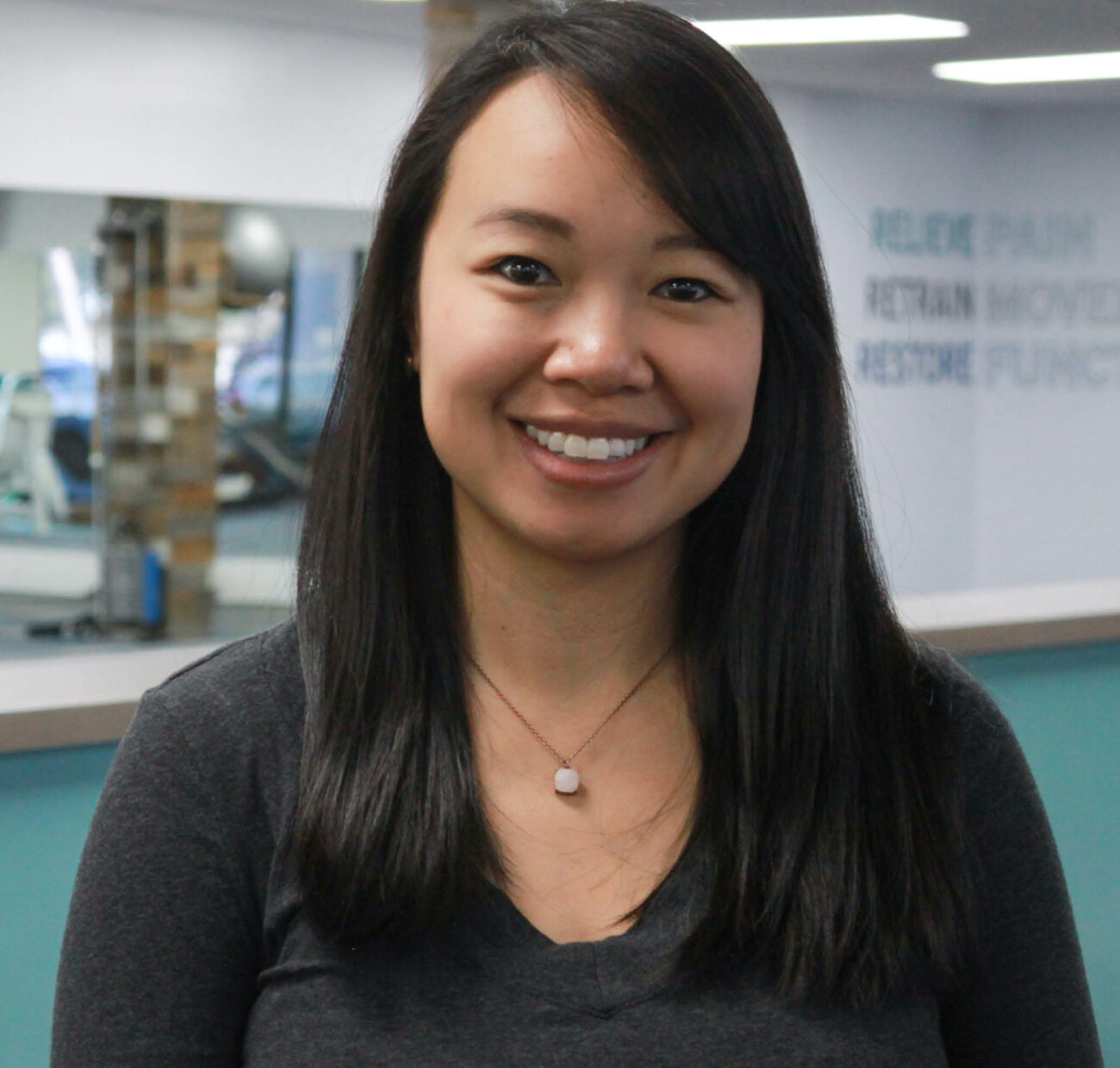 Sharon Ho-Burnett
PT, DPT
MY STORY
Sharon was born and raised in Los Angeles, California. She received her Bachelor's in Sports Sciences with a concentration of Sports Medicine at the University of the Pacific in Stockton, California. She traveled back down to the University of Southern California to obtain her Doctorate of Physical Therapy degree. Her interest has always been to work in an orthopedic setting.
After sustaining a knee injury while playing sports in high school, she discovered a new career she could really see herself being a part of. The injury was a difficult process, but she had an amazing therapist whose compassion made a huge impact in her life. Not only has physical therapy helped her become pain-free, she also found a profession that allows her to make a positive change in other's lives.
Sharon believes it is important to have great rapport with her patients so they can feel comfortable when they are feeling the least comfortable due to pain and injury. She is a strong listener which helps her learn about her patients and attend to their personal goals and functional activities by developing personalized treatment programs. Watching her patients return to normal function and improve their quality of life is an incredibly rewarding feeling which is why she is continuously striving to learn and grow professionally.
EDUCATION & SPECIALIZATION
Bachelors of Arts in Sports Sciences with an emphasis in Sports Medicine (University of the Pacific)
Doctorate of Physical Therapy (University of Southern California)
INTERESTS & HOBBIES
Sharon grew up enjoying a variety of sports including swimming, gymnastics, taekwondo, volleyball, basketball, track & field, and lacrosse. Although she no longer participates in many of these activities, she still continues to stay active by working out, hiking, and running. Other personal hobbies include traveling, cooking (and eating), and watching scary movies.
BLOG ARTICLES