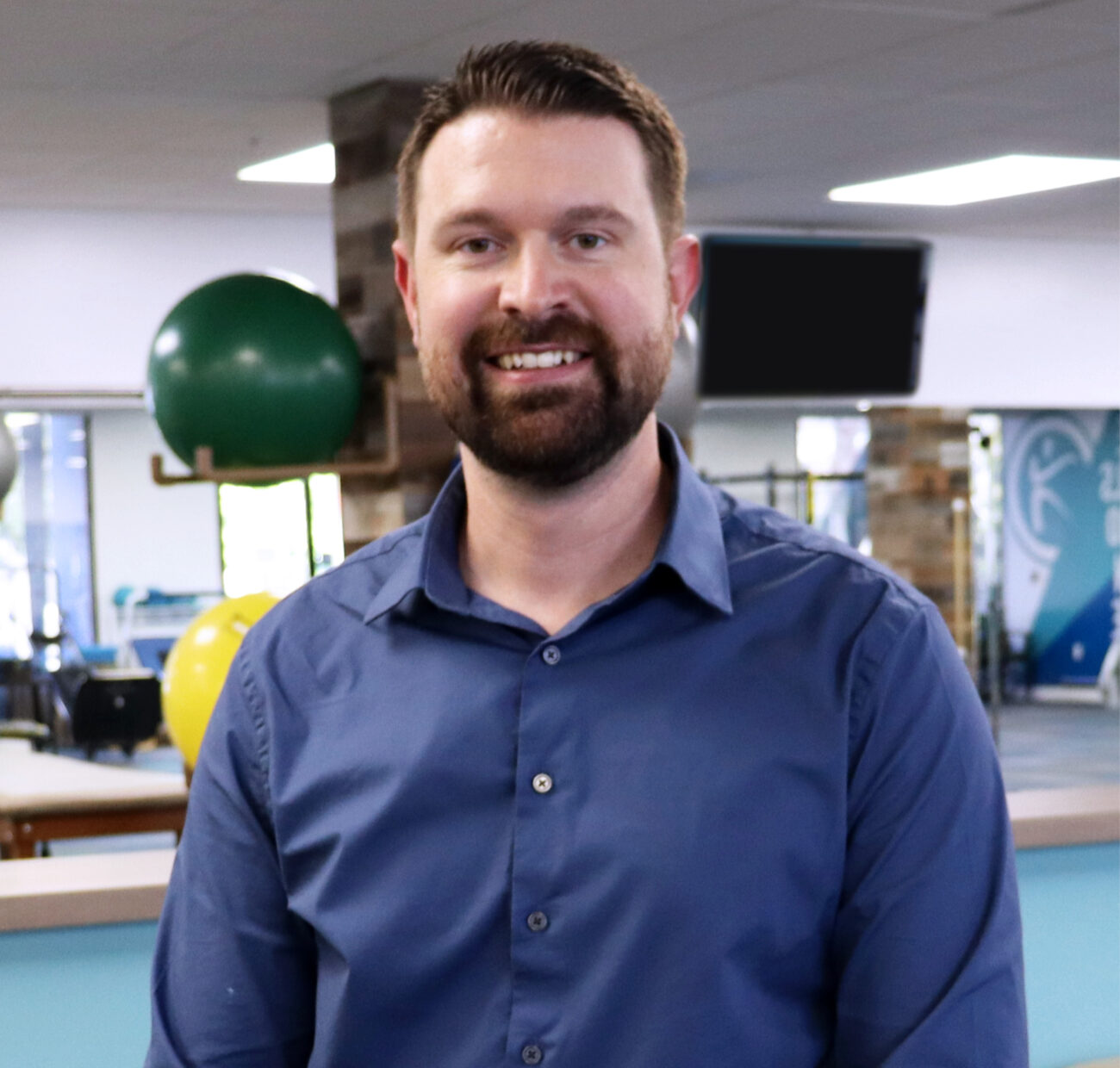 Ryan Burnworth
PTA
MY STORY
Ryan had always played sports throughout his youth and in high school (soccer, basketball, track, golf, etc.) and knew that he wanted to go into some sort of health-related field. Ryan decided to choose Kinesiology which gave him a broad approach to the healthcare system, while he decided what he wanted to do, Ryan was exposed to physical therapy through a job opportunity in his hometown with a friend and immediately fell in love.
Ryan moved to Southern California from Northern California and attended Cal Poly Pomona and earned a degree in Kinesiology while working as an aide for this awesome company called Coury and Buehler Physical Therapy. He chose to go to PTA school at Gateway Community College in Phoenix, Arizona. Ryan moved there with his wife and was living there for the better part of 2 years. Ryan chose PTA because he wanted a hands-on approach to his career. Ryan is able to treat his clients as well as being able to cater to their needs with a personalized treatment program.
EDUCATION & SPECIALIZATION
Cal Poly Pomona – B.S in Kinesiology
Gateway Community College – A.A. in Physical Therapist Assisting
INTERESTS & HOBBIES
Ryan is on the golf course whenever he can find the time to be there. He loves spending time with his wife and baby boy, who helped him grow to be a better person every day. He is a huge sports fan and always has been. Growing up in Northern California and loving their sports teams Ryan found a fun rivalry with his SoCal friends in all sports. Apart from Northern California sports teams, he is a raving Michigan Wolverines fan.