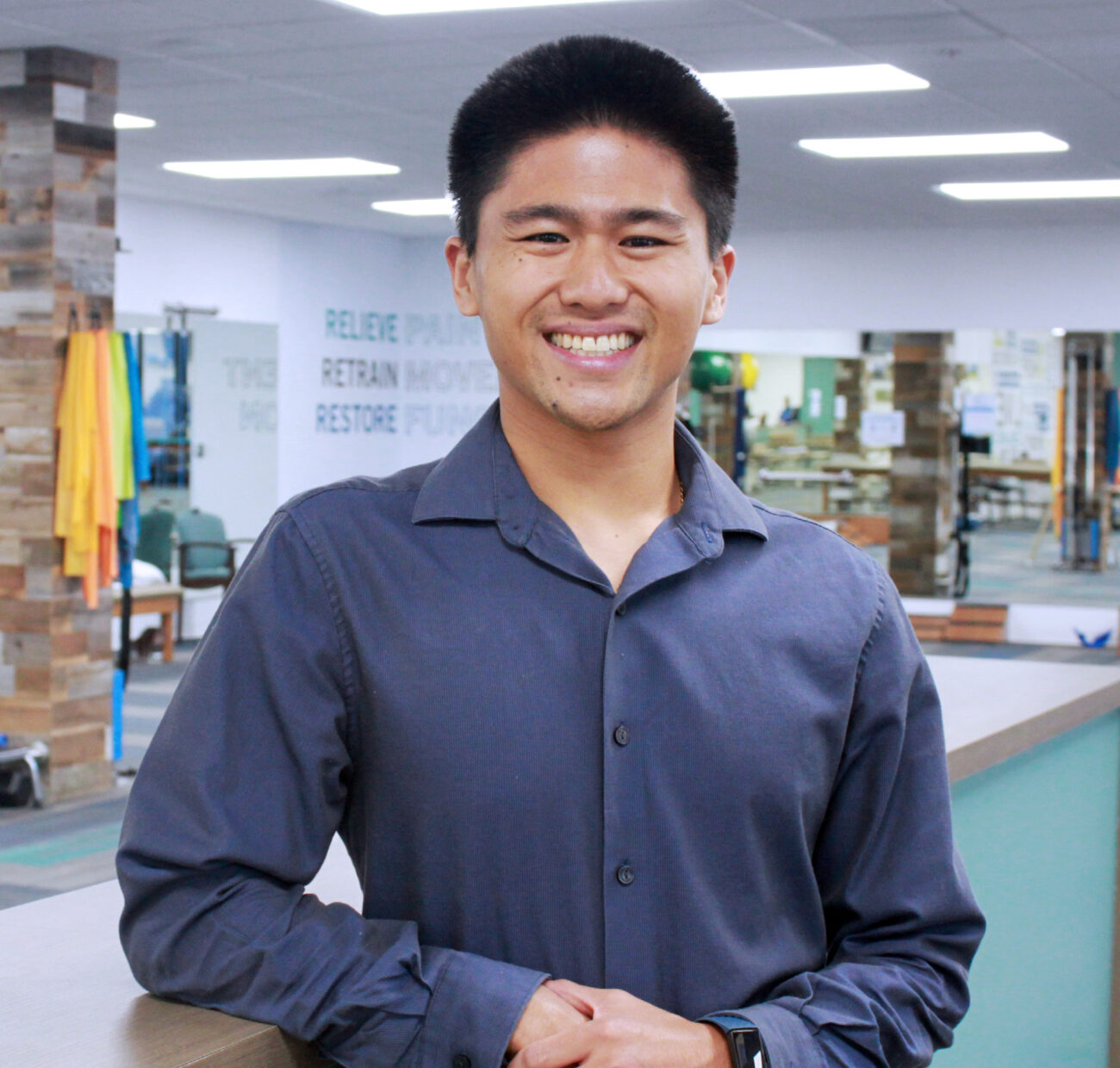 Roy Ninonuevo II
PT, DPT
MY STORY
An Orange County native, Roy graduated from Loyola Marymount University with a Bachelor of Science in Health and Human Sciences. During his undergraduate tenure, he worked as an aide at a PT clinic, where he collaborated with thoughtful and passionate therapists. He then served the counties of Los Angeles and Orange as an emergency medical technician, simultaneously volunteering in hospitals to gain further career insight and inspiration. Roy came to value the science and art of physical therapy, and his adventurous spirit took him to Denver, Colorado to earn his Doctor of Physical Therapy from Regis University. He remains inspired by mentors who devoted time and attention towards their patients, in addition to their expertise and knowledge on human movement.
Roy has dabbled in a variety of sports and recognizes the myriad of demands placed on the human body. His treatment philosophy aims to provide care for the whole person while placing the patient at the center of their care. And because every body is different, he believes in the importance of individualized rehabilitation plans to restore form and function.
EDUCATION & SPECIALIZATION
Doctor of Physical Therapy (Regis University)
Bachelor of Science, Health and Human Sciences (Loyola Marymount University)
INTERESTS & HOBBIES
In his free time, Roy enjoys reading or diving into an immersive video game. Weather permitting, he can be found outside, hiking, biking, or swimming. He was recently introduced to pickleball by his sister. If the stars align, he partakes in paintball.
BLOG ARTICLES