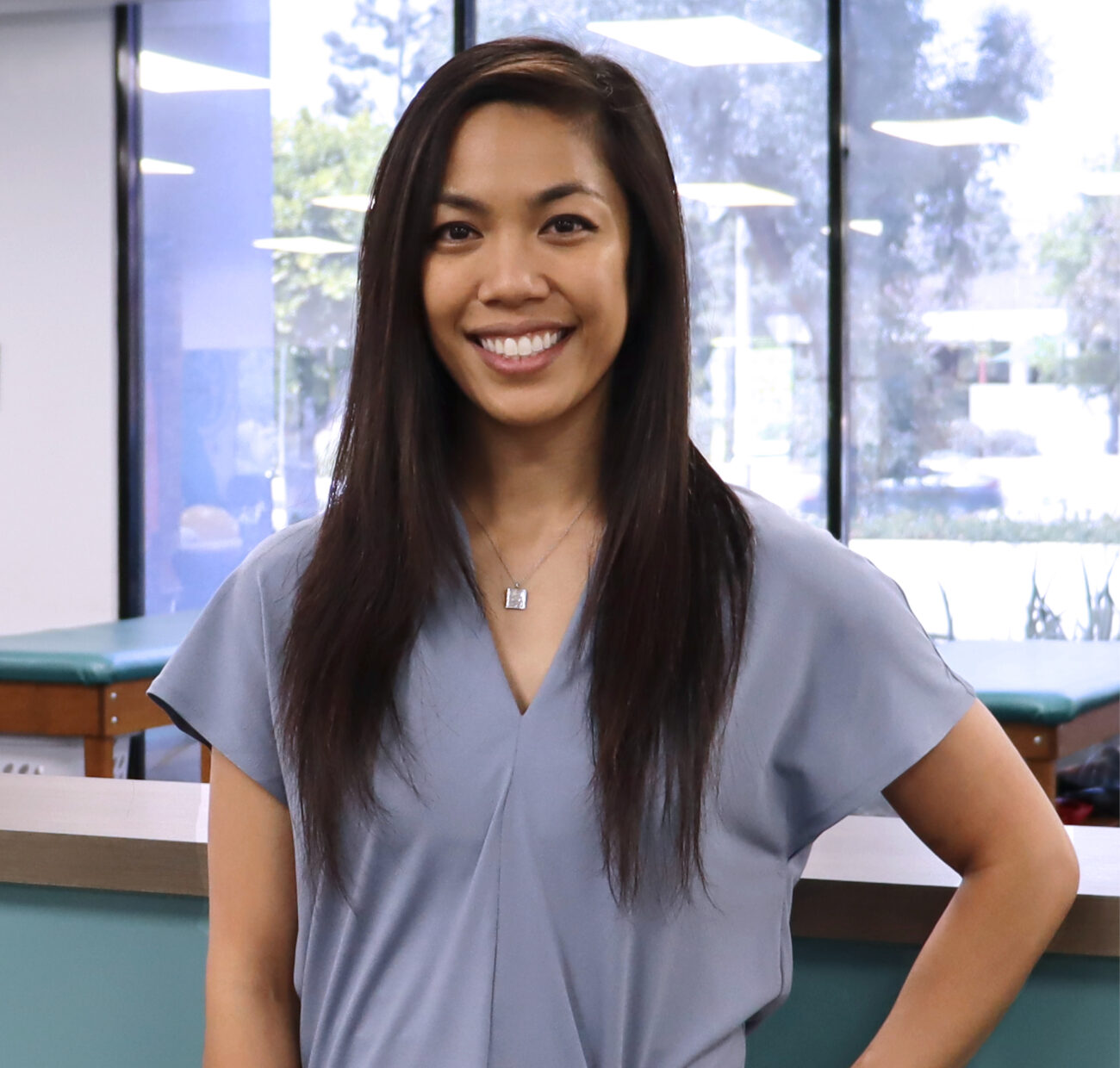 Kassandra (Kaysee) Tayag
PT, DPT
MY STORY
Kaysee was born and raised in West Covina, California. She received both her Bachelors of Science in Applied Exercise Science and her Doctorate of Physical Therapy at Azusa Pacific University.
Kaysee played sports the majority of her life, playing basketball up to the collegiate level. Though she was blessed to not encounter physical therapy through any serious injuries during her time playing sports, she loved the idea of incorporating fitness into her career.
She knew she wanted to be a part of healthcare, which led to her curiosity about physical therapy. Kaysee later went on to become an aide at Coury and Buehler, where she found and solidified her passion for the profession through assisting patients in their rehabilitation journey. She is passionate about human movement and providing the best patient care to help her patients achieve their goals and live a better quality of life.
EDUCATION & SPECIALIZATION
Doctor of Physical Therapy (Azusa Pacific University)
Bachelor of Science in Applied Exercise Science (Azusa Pacific University)
INTERESTS & HOBBIES
In her spare time, Kaysee loves being outdoors, playing basketball, climbing & bouldering, hiking, finding new food places to eat, and hanging out with friends. Kaysee is the BIGGEST Lakers fan (no matter how terrible our season is going), enjoys watching the Dodgers, and appreciates all types of live music!