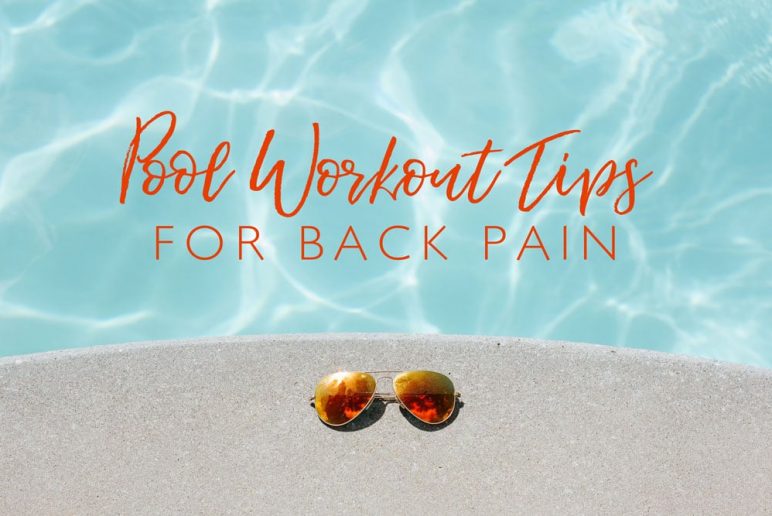 Pool Workout Tips for Back Pain
August 02, 2018
The pool can be an excellent tool in assisting people with relief of low back pain. People with stenosis, spondylosis, and disc bulges can greatly benefit from the decompression effect that water can provide when submerging the body to certain depths.
Water up to waist deep reduces the stress on the joints allowing them to handle 50% of a person's weight.
Water at chest height reduces this to approximately 25-35% of a person's weight.
10% of a person's weight is being used when a person is submerged to his or her neck.
Exercises to work on to help in relief of low back pain include light core engagement exercises, hip strengthening and pelvic stability training while in the water allowing the muscles to perform more effectively. The following are examples of exercises to use while in the water to help low back pain:
Exercises for the Pool
Squats
Abdominal bracing
Hip abduction (side kicks)
Hip extension (back kicks)
Heel raises
Single leg stand with keeping even pelvis
Hip hikes
Walking laps in the pool
It is important to always make sure to avoid being too deep into the pool to prevent drowning. Always work out with a friend while in the pool to ensure your safety in case of a medical emergency. Contact a physician prior to beginning these exercises to make sure you are an appropriate candidate for exercises in the pool.
Consult with a Physical Therapist!
If you have back pain and want to return to regular activity consult a physical therapist today!
WANT MORE FREE PAIN-RELIEF & HEALTH TIPS?
Sign up for LIFE+ TODAY to have these practical tips sent straight to your inbox!
Reader Interactions