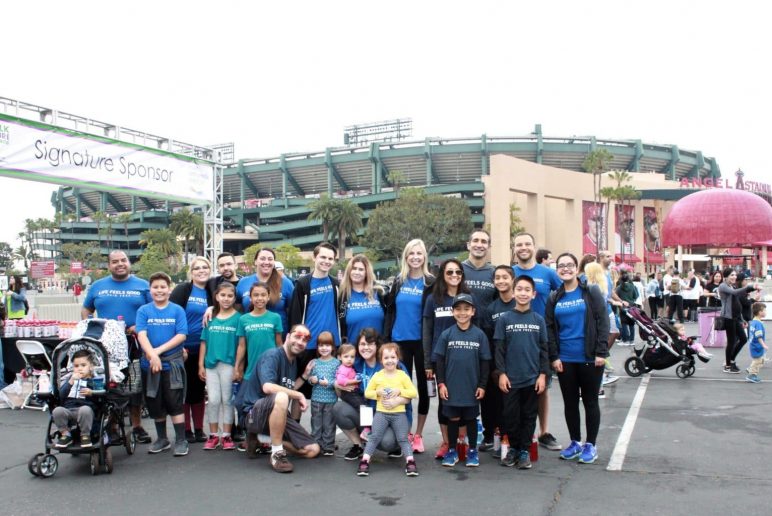 Arthritis Walk 2018
May 21, 2018
Team CBPT Proudly Walks at the Walk to Cure Arthritis 2018!
On Sunday, May 20, 2018, the CBPT Team, family, and friends walked along hundreds of other walkers at the Walk to Cure Arthritis at Angel Stadium.
Thank you to all of the participants who joined us to help raise awareness. It was inspiring being able to walk alongside such a diverse and passionate group of individuals who were all aiming to reach the same goal. We were immensely proud to see our members in their CBPT shirts standing together and joining the movement to spark change.
CBPT is made up of a team of people who are passionate about spreading awareness, promoting overall wellness, and using the best care techniques to keep our patients pain-free. Any event that encourages the community to get active and work towards a brighter future is an event we want to be a part of!
We would love to see you walk with us next year and encourage others to take on the motto: Life Feels Good Pain-Free!
Check out photos from the event below!