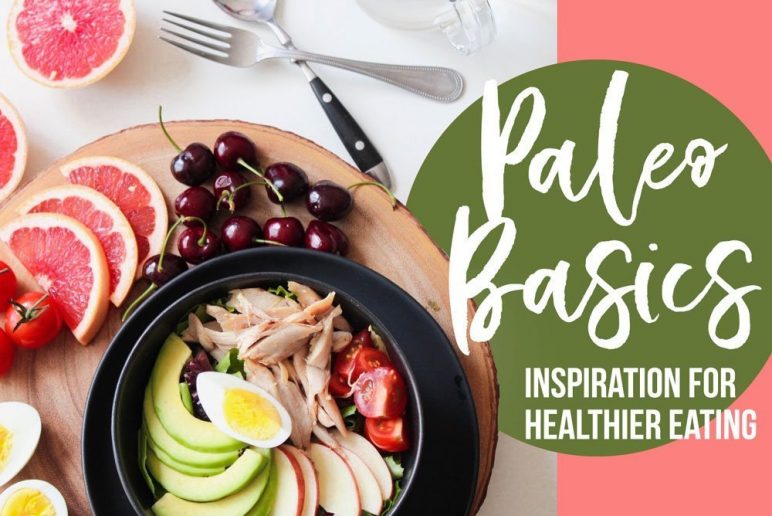 Paleo Basics: Inspiration for Healthier Eating
January 10, 2019
I first heard of the Paleo "diet" in 2012 as a bet among friends. We challenged each other to see who could last the longest eating this way. In a nutshell, the Paleo "diet" is a way of eating that eliminates processed foods – you can only eat what the cavemen had available.
Things to avoid:
Dairy (cheese, yogurt, milk)
Grains (wheat, oats, corn)
Processed foods/sugars (lunch meats, cookies, granola)
Legumes (beans, lentils)
Starches (bread, pasta, potatoes)
Alcohol
Things to eat:
Fruit
Vegetables
Lean meats
Seafood
Nuts & Seeds
Healthy Fats (olive oil, avocado)
At first glance, it may seem pretty daunting and many people can get caught up in the details of it all. When I first started, I kept focusing on all the foods I COULDN'T eat, instead of looking at all the options I had available to make delicious meals. A typical meal in the life of the Paleo diet is simple and does not have to be lacking in flavor!
Example Meal Plan:
Breakfast: Spinach and egg omelet with side of fruit
Snacks: Nuts, carrots, apple, plantain chips
Lunch: Avocado tuna salad, cucumbers, tomatoes
Dinner: Chicken skillet with sweet potatoes, apples, brussels sprouts and bacon
I generally eat this way. If it is someone's birthday and we have a glass a wine, or I decide to eat my sweet potato fries with some ketchup I don't stress about it. I understand the overall health benefits of this way of eating and personally, it has made me feel better. Give it a try and see how you feel too!
Free Assessment
If you're having pain that prevents you from living a healthier lifestyle or want to learn more about how physical therapy can help you live pain free, enter your information below for a free assessment with one of our expert physical therapists!
WANT MORE FREE FITNESS & HEALTH TIPS?
Sign up for LIFE+ TODAY to have these practical tips sent straight to your inbox!
Reader Interactions