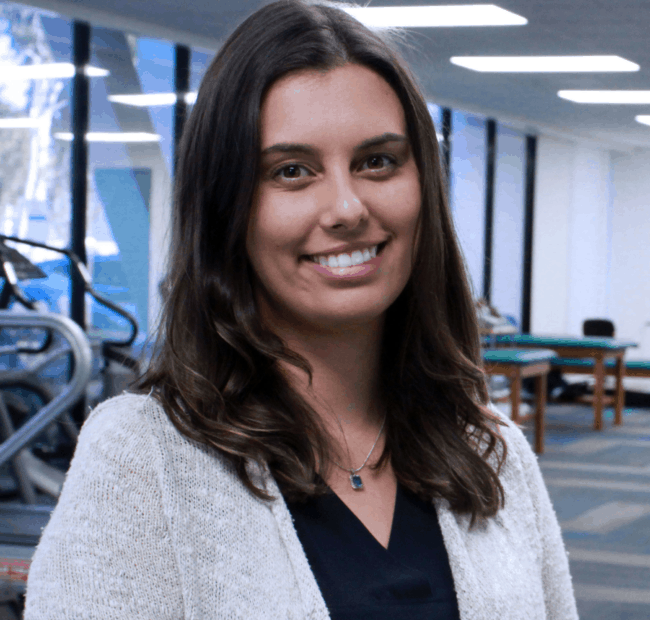 Michelle Parsons
PT, DPT, ATC
MY STORY
Michelle was born in Germany and traveled often as a young child until she and her family settled in Orange County. She knew she wanted to go into physical therapy at an early age after her mom went to physical therapy for a frozen shoulder when Michelle was in middle school. She would attend her mom's physical therapy sessions after school and ask her mom's therapist tons of questions throughout the treatment. During high school, Michelle volunteered at a local physical therapy clinic as well as with her high school athletic trainer which grew her passion for helping people.
Michelle attended California State University Fullerton and received her Bachelors in Athletic Training. She worked for over 2 years at her local high school as the athletic trainer and sports medicine teacher. She loved working with young minds and being able to help make an impact on the teen's life journey. Michelle continued her education at Western University of Health Science where she earned her Doctorate in Physical Therapy. She received international experience when she worked in Germany at a physical therapy clinic as well as with the city's soccer team. All these experiences have shaped Michelle's passion for orthopedics, pediatrics and sports medicine.
Michelle enjoys getting to know her patients on a personal level to individualize treatment to help her patients achieve their goals. She believes that compassion, communication and education alongside personalized manual therapy and therapeutic exercise are key components for a successful physical therapy journey. Michelle is dedicated to providing individualized and high-quality health care, all while having a good time.
EDUCATION & SPECIALIZATION
Doctor of Physical Therapy (Western University of Health Sciences)
Bachelor of Science in Athletic Training (California State University, Fullerton)
INTERESTS & HOBBIES
In her spare time, Michelle enjoys spending time with her family and friends. She enjoys traveling, especially in Europe, and learning about new cultures. She loves crafting, hosting parties, spending time with her family and fiancé and everything Disney! Her happy places are her Oma's backyard in Germany, jet-skiing on Lake Havasu, and building a snowman in Big Bear. On game days you will find Michelle rooting for the Baltimore Ravens, LA Angels and FC Bayern Munich.
BLOG ARTICLES