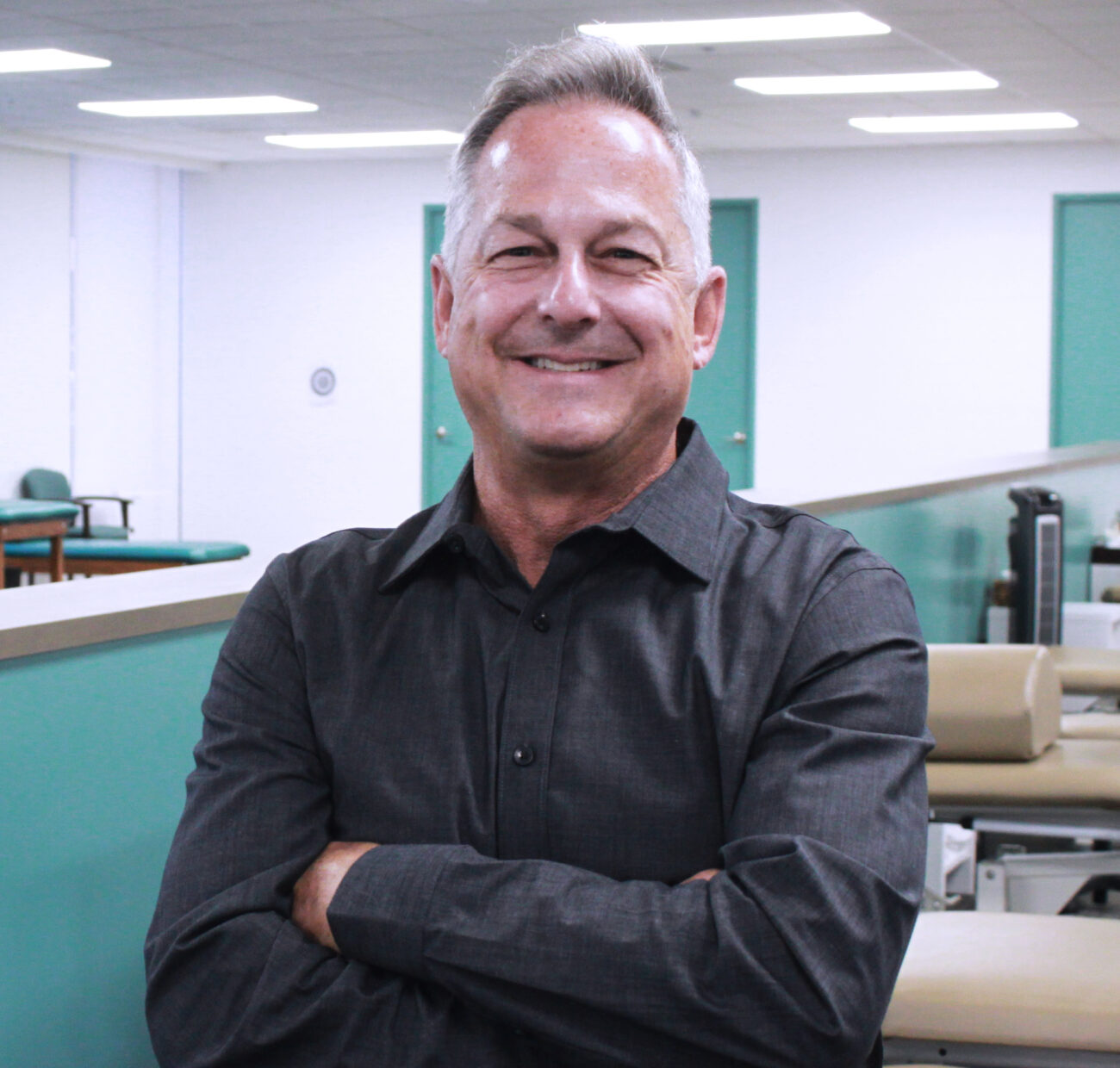 Brian Frank
MS, PTA, ATC
MY STORY
Brian is a native of Southern California who grew up in Long Beach and attended Wilson High School. He was a member of the baseball team and continued playing while a student at Occidental College. While at Occidental Brian developed a shoulder injury in which he received treatment with the Certified Athletic Trainer which led to working as a Student Athletic Trainer his junior and senior years. After graduation, Brian continued his education and Chapman University where he earned his Master's Degree in Sports Medicine/Athletic Training leading to his NATA Athletic Training Certification.
Upon earning his Athletic Trainer Certification, Brian worked in a variety of settings including high school, junior college, physical therapy clinics, professional hockey, and roller hockey. For the past 25 years, Brian has worked in the outpatient orthopedic, sports medicine setting working with patients from little league to professional sports, but also with patients with multiple orthopedic injuries and post-operative conditions.
EDUCATION & SPECIALIZATION
Physical Therapist Assistant license (PTA)
NATA Certified Athletic Trainer (Chapman University)
Masters Degree Sports in Medicine & Athletic Training (Chapman University)
Bachelor of Science Degree in Physical Education & Exercise Science (Occidental College)
INTERESTS & HOBBIES
Brian has always been a huge sports fan and follows all local sports teams. He enjoys exercising, playing guitar, and cooking in his spare time. Brian especially enjoys eating and sharing what he cooks. Brian's first love is his wife and two daughters and has recently become an empty nester.