CBPT Orthopedic Residency Program
OVERVIEW
Focused mentorship on advanced clinical reasoning, movement science, integrative manual therapy approach,
and exercise prescription.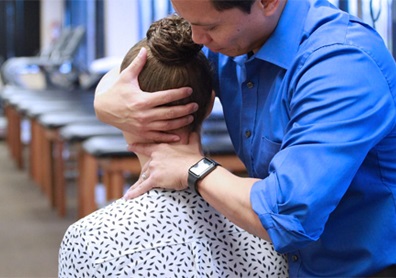 Comprehensive curriculum to accelerate your growth and ability to treat all orthopedic cases
A typical week includes one-on-one mentoring with an advanced clinician, small group weekend course work, staff skills lab or article review, structured meetings to enhance clinical and communication skills, and other self-study material.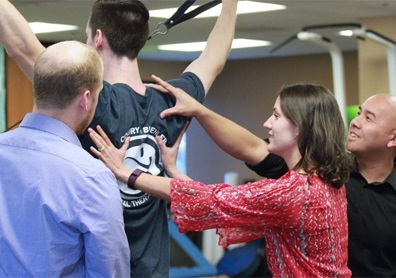 A dynamic team and ideal culture for learning
We have multiple state-of-the-art facilities with a team of physical therapists who are passionate about patient care and learning! Most of our team have advanced certifications in focused areas such as Functional Manual Therapy®, Applied Functional Science®, Movement Links®, Spinal Manipulative Therapy™, and Certified Strength & Conditioning Specialists®.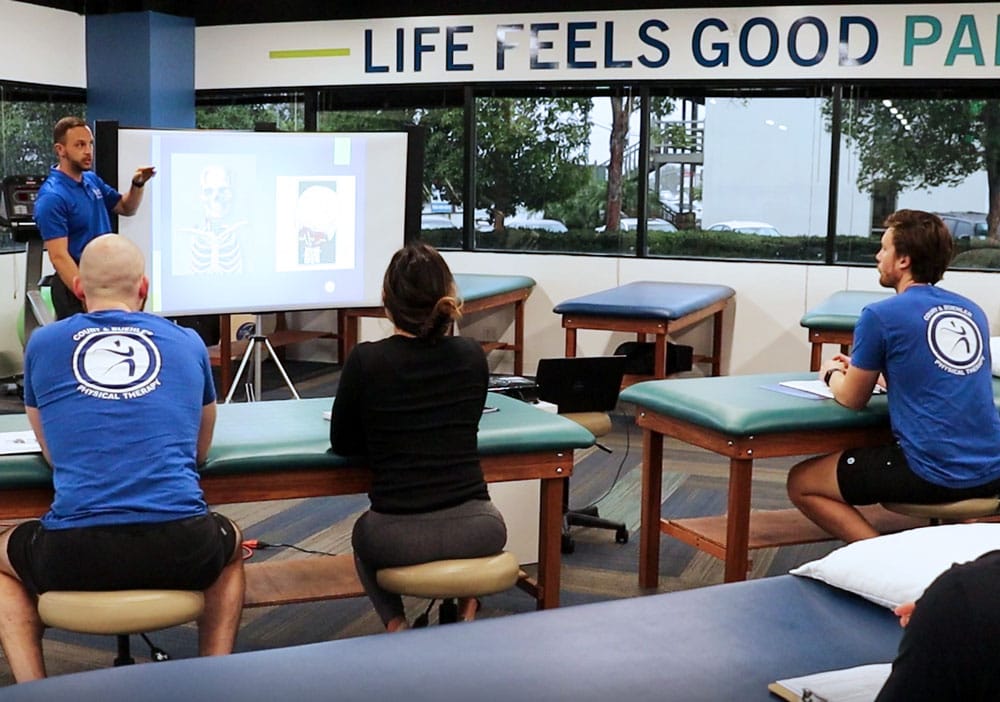 Path to earning your OCS
Each resident is provided with APTA's Current Concepts of Orthopaedic Physical Therapy, which is a course designed to help residents prepare for the OCS exam. Majority of our faculty are orthopedic certified specialists with over 10 years of clinical experience!
Our program offers residents a competitive salary with an opportunity for a staff physical therapist position post-residency. Benefits include health insurance, continuing education, leadership and professional development training, and structured meetings to enhance clinical skills and patient compliance.
PROGRAM OUTCOMES
CBPT Orthopedic Residency Program has a 100% graduation rate and a 100% pass rate for the Orthopedic Clinical Specialist Exam.