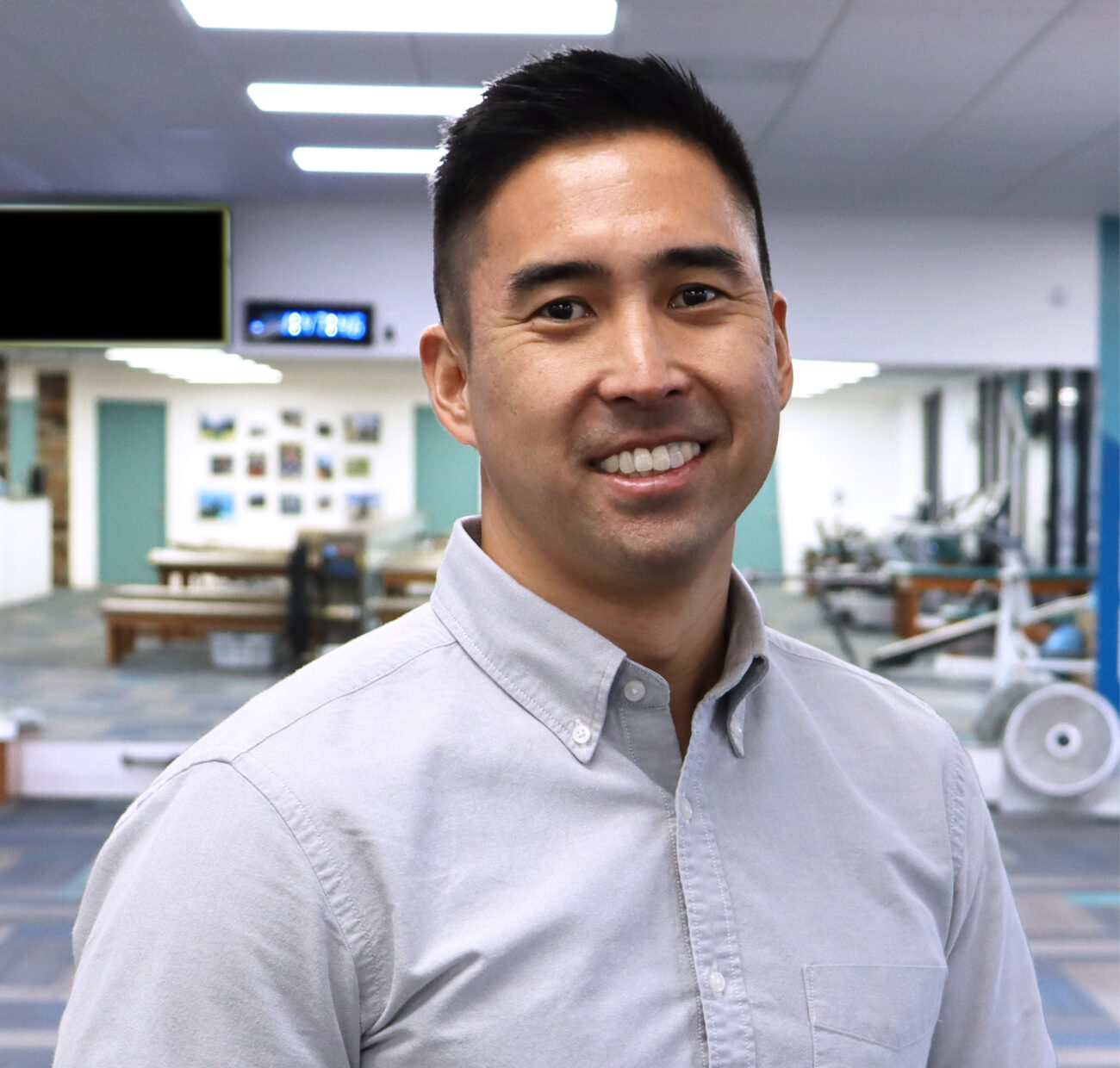 Ross Takesue
PT, DPT
MY STORY
A Southern California native, Ross grew up around sports. Although passionate about basketball and baseball, he chose to pursue golf during his time at Cerritos High School and traveled throughout California playing in tournaments. Ross continued his education at the University of Southern California where he received dual Bachelor of Science degrees in Accounting and Corporate Finance. He would go on to spend the next seven years working as an auditor and financial analyst.
An ACL tear incurred while playing basketball sparked Ross' interest in physical therapy. He was amazed at how the rehabilitation process helped progress him from ambulating on crutches to sprinting around the basketball court. This experience inspired Ross to pursue a fulfilling career in physical therapy where he would be able to help others reach their movement and functional goals. Ross was able to switch careers by receiving his Doctor of Physical Therapy from Chapman University.
EDUCATION & SPECIALIZATION
Doctor of Physical Therapy (Chapman University)
Bachelor of Science in Accounting and Finance (University of Southern California)
INTERESTS & HOBBIES
Ross is an exercise enthusiast. He likes playing competitive basketball, softball, and golf. In his free time, he also enjoys weightlifting, playing computer games, and watching cooking TV shows. Ross also enjoys spending time with his friends and family, hiking, and chasing his two cats around the house.