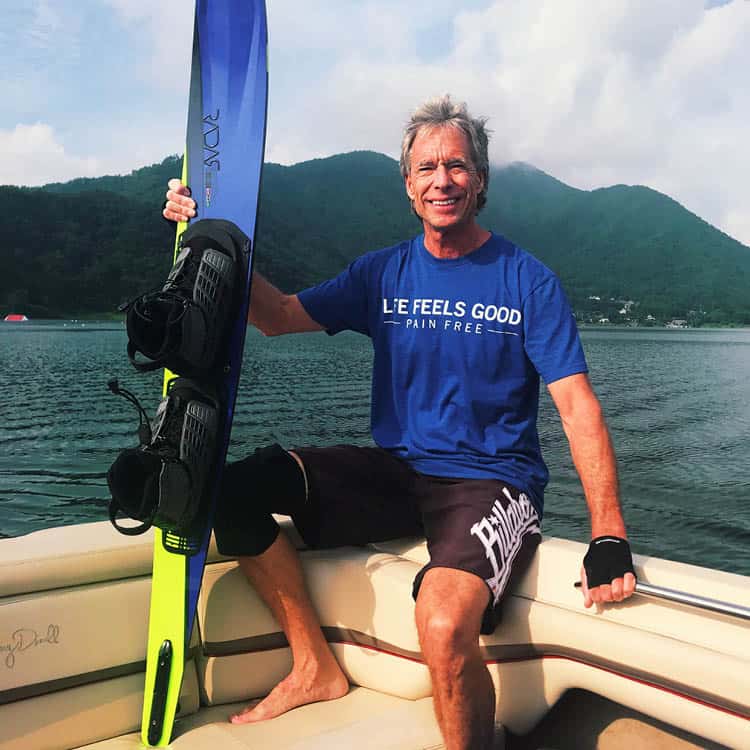 "I have had 7 full-on water ski days since my return, with no issues. I'm just happy I was able to get back on the water and do what I love doing."
– Bill Luczo
William (Bill) Luczo
From May-October, I typically water ski 3 weekends/month, most often on private water ski lakes in Southern California, but also whenever I travel. On June 23rd, I had been water skiing all weekend on a private waterski lake near Barstow. During my last set, Sunday afternoon, I was getting pulled out the water by the boat and felt my hamstring "move". There wasn't a lot of pain, but I knew it definitely wasn't good. After the 2.5 hour drive back home, I could barely walk and had a lot of pain when I made certain movements with my leg. It was a crazy injury as water-skiers typically get injured in a fall rather than simply coming out of the water.
I found Coury & Buehler Physical Therapy through Yelp. While CBPT has great ratings, the thing that made me choose them was the caliber of the staff. While a lot of physical therapy places have good ratings, they also have therapists that went to a bunch of random schools. Generally, the group at Coury & Buehler Physical Therapy went to the best PT schools in the country, which is why I chose them.
I'm a huge believer in physical therapy. I wanted to get back on the water as quickly as possible. I had a water ski trip planned for Italy in July to ski some of the lakes in northern Italy. Then I had another water ski trip planned for Japan in late August. Plus, there was September-October here in California. Sherwin DeGuzman, PT, DPT, OCS was awesome. We knew I was going to be out 6-8 weeks, based on the extent of the injury. Italy wasn't going to happen, so we set our sights on getting healthy before the Japan trip. Sherwin was absolutely committed to doing whatever he could to help achieve my goal of water skiing in Japan.
The 6-8 week recovery held true to form. I was able to test my hamstring out by water skiing in California the week before I left for Japan. It held up fine, and has held up ever since. I remain diligent about doing all of the exercises Sherwin assigned me to do. I have had 7 full-on water ski days since my return, with no issues. I'm just happy I was able to get back on the water and do what I love doing.