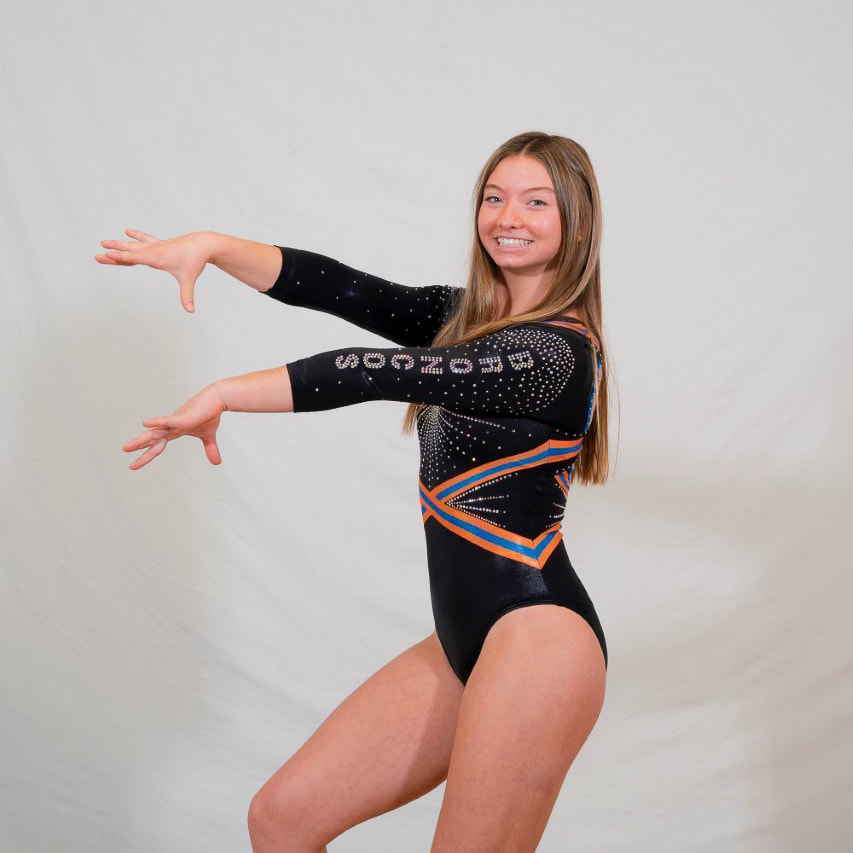 "Thanks to the CBPT staff and Kim, I am able to further my gymnastics career at Boise State University."
– Sydney Leitch
Sydney Leitch
I am a competitive level 10 gymnast at Azarian Gymnastics and I have sustained several injuries throughout the years in my sport. My first injury took place at practice when I twisted into the ground on a one and a half twist causing my anterior cruciate ligament in my knee to rupture. Surgery was required followed by a year-long recovery. Several months after my recovery, I landed on a straight leg while vaulting at a competition resulting in a fractured tibia and several bone bruises. Most recently, I fractured my third metacarpal on bars while doing a release move resulting in surgery for two screws to be placed into my hand.
Each injury came with new pain and setbacks. I remember coming in on my crutches believing I would never be able to return to my sport the same. I was limited when it came to my abilities, but Kim and all the instructors helped me get back my full range of motion and strength. I always felt welcomed by the team at Coury and Buehler and felt comfortable talking to everyone there. Kim would help motivate me to get better and constantly reassured me that I would be able to get back to gymnastics with the same, if not more, strength than I previously had. Even during the difficult days, she was there to support me and work around my limitations. She always asked how I was doing academically, athletically, and mentally. She treated me as both a friend and a patient and I am forever grateful for all the effort she has put into my recovery.
Thanks to the CBPT staff and Kim, I am able to further my gymnastics career at Boise State University. If it weren't for Kim and the entire Coury and Buehler staff, my future in the sport would not have the same outcome. They have all played such a crucial role in my gymnastics career and I am forever in debt for all their commitment to me and my successful recoveries.