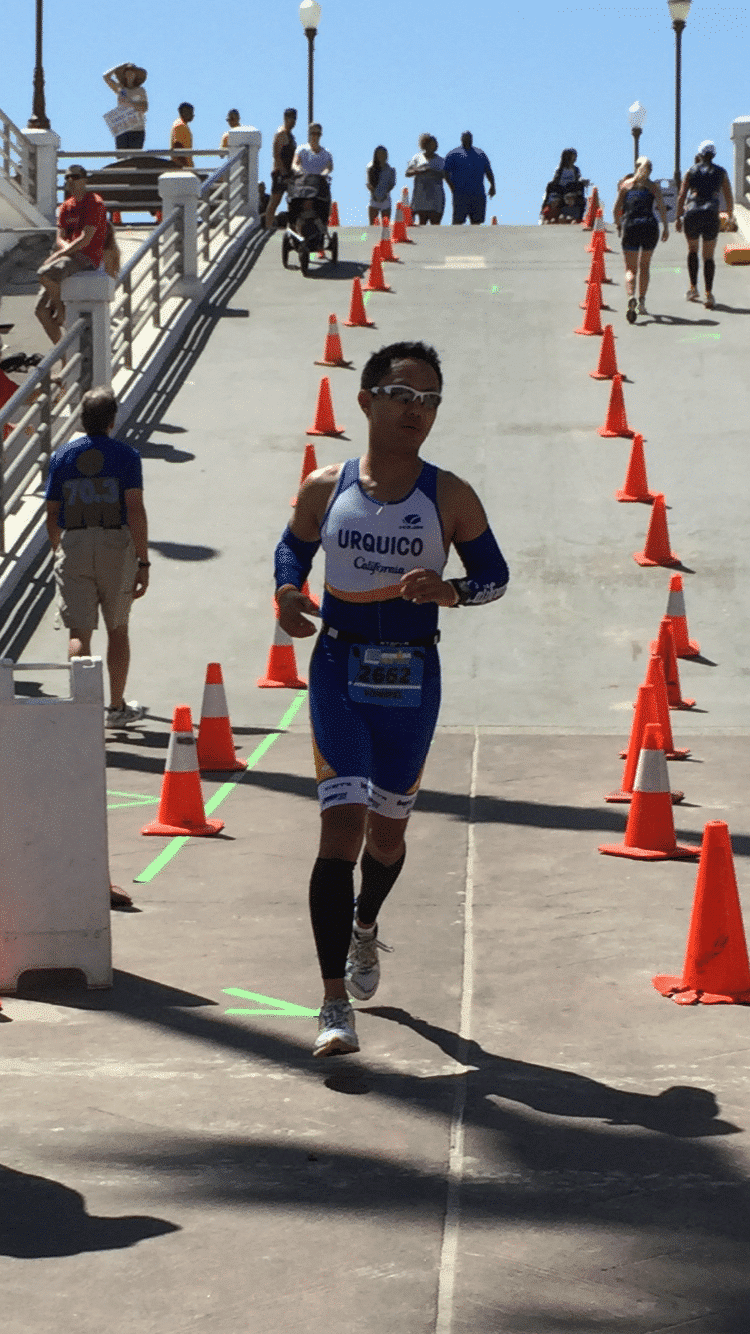 "After David did his magic, I was able to ramp up my training again. On March 28, 2014 I was able to complete my first Ironman 70.3″
– Rommel Urquico
ROMMEL URQUICO
Rommel Urquico was on his usual run after a 1 mile swim at Seal Beach, he started to feel pain in his Achilles. He continued to run it off thinking that his muscles were just stiff/tight from the swim. However, around the second mile he really began to hurt and realized that the pain would not go away. He ended up walking the last mile back to his car.
Rommel found CBPT through his brother, Angelo Urquico, PT, DPT, OCS, CFMT, CSCS and has been a patient with us since 2011. Since he had experienced physical therapy in the past, his expectations of returning for treatment was hopeful that they could fix him right back up so he could continue training. Rommel's time at CBPT was a positive one, "All the PTs and PTAs that I worked with were very nice and friendly."
Once completing his treatment with David Hirchman, PT, MPT in October of 2014, Rommel was able to start up his training for his big race just five months away. "After David did his magic, I was able to ramp up my training again. On March 28, 2014 I was able to complete my first Ironman 70.3 in Oceanside, California." Rommel recently finished ANOTHER Ironman 70.3 in Tempe, Arizona!