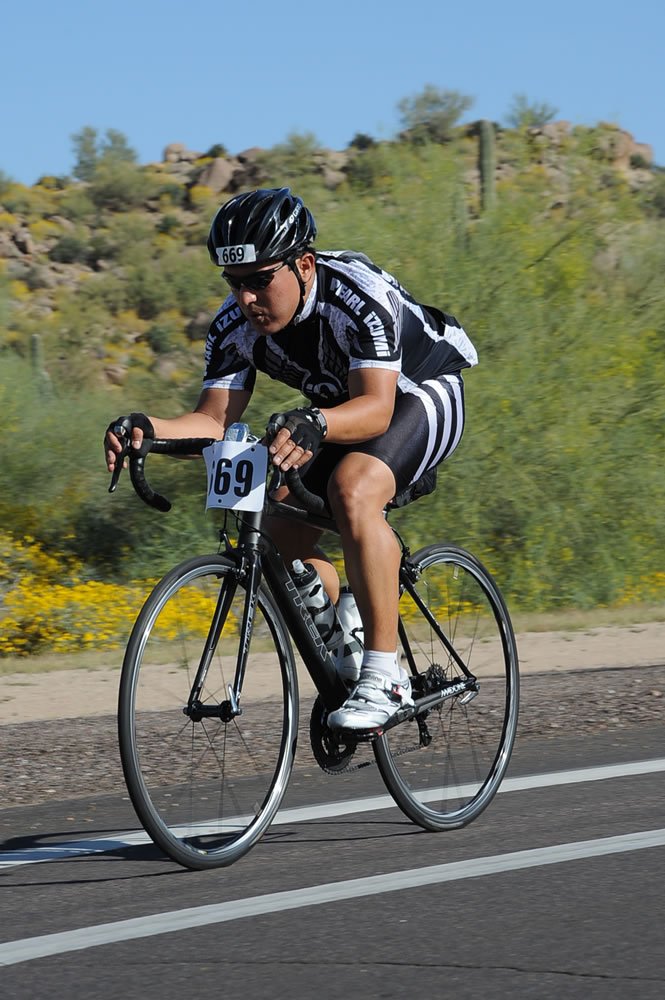 "I am grateful for the quality care, and compassion I have experienced from all of your friendly staff at Coury and Buehler Physical Therapy – Brea."
– Rafael Vargas
RAFAEL VARGAS
In August 2011, I suffered a mountain bike accident in Southern California. I dislocated my shoulder and fractured my proximal humerus as I was turning my mountain bike down a windy downhill trail. I was rushed to the hospital only to be transported to a trauma facility since I could not be treated at the small community hospital where my accident took place. My dislocated shoulder remained untreated for over 7 hours and I knew I could be at risk for nerve damage and other complications. Finally, after being sedated, my shoulder was reduced and I was able to go home after a long day at different medical facilities.
When it came down to being treated by an Orthopaedic Surgeon specializing in upper extremities, I turned to one of my clients. I work for a medical device company that sells hardware and biologics for small bone orthopaedics. After the surgeon examined me and set out a treatment plan, I was relieved to hear that my doctor had achieved great results in treating my type of injury non-operatively with a good physical therapy program. Many of my Orange County surgeon customers have referred their patients to Coury and Buehler Physical Therapy and it made sense for me to request your practice to receive care.
Being a biking enthusiast, I was excited to hear that my therapist also enjoyed bicycling and that gave us some common ground for conversation. Victor Rusenescu DPT, in the Brea office was instrumental in my recovery process. Pushing me hard enough each day to regain my strength and range of motion back was exactly what he did. The first time I came in for therapy, I could not lift my injured arm more than an inch. I was seriously scared that I would not be the same ever again. Victor was encouraging, and genuinely cared about my recovery. Seeing my progress every week made me have confidence in your staff's expertise and I personally witnessed the quality of care they provide to all patients that come through your door. After a few short weeks, I was able to get back on my bike and ride again. This time I have a newfound passion, and it was inspired by my therapist, Victor. Since my recovery, I have joined the Coury and Buehler Road Biking Club that meets Saturday mornings at your Brea office.
Since my initial injury in 2011, I have come back to be treated by Victor for neck and shoulder pain. I have never been very good about stretching before exercise and Victor has taught me different methods to alleviate my neck and shoulder pain and tightness. I am grateful for the quality care, and compassion I have experienced from all of your friendly staff at Coury and Buehler Physical Therapy – Brea. Keep up the great work!