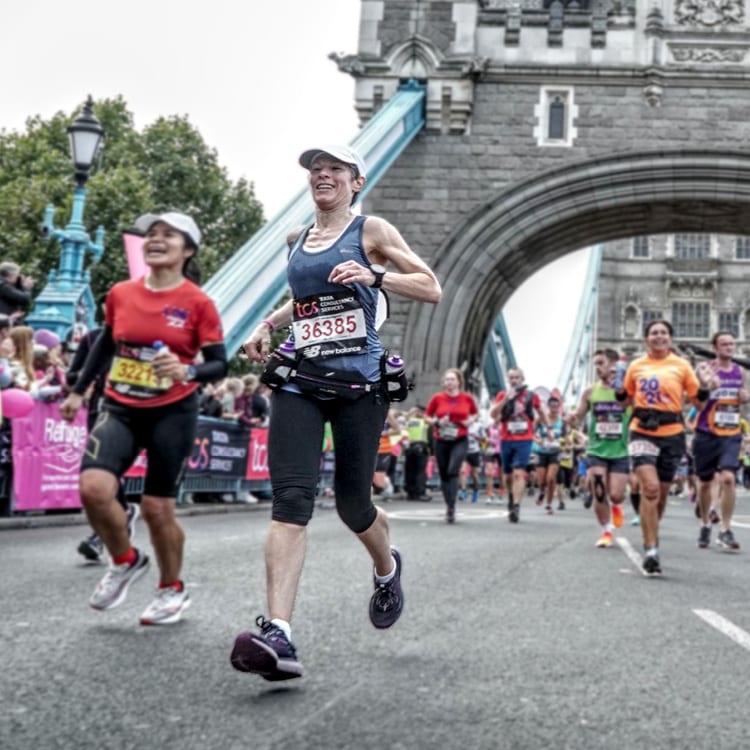 "I am much happier now that I can do what I love while racing with my friends."
– Nicole Herold
Nicole Herold
I have been athletic my whole life. I have done a variety of sports such as gymnastics, ballet, dance, road cycling, rock climbing, and running. My injury first occurred while I was stretching. I was in a group class and attempted a yoga position that I have done many times when I felt a big shift at the top of my leg. My whole leg felt twisted as soon as I put it on the ground. I was very open to physical therapy because I am a big advocate of alternative medicine such as acupuncture and massage therapy.
I first heard about Coury & Buehler Physical Therapy when my acupuncturist referred me to David Hodges, PT, DPT, OCS, CFMT, CSCS. I was eager to start physical therapy to begin my healing process to get back to doing what I love. At the beginning of my treatment, I continued to run each week, but my physical therapist made me understand that I needed to cut back on my weekly mileage to really feel the benefits of physical therapy.
My experience with physical therapy was awesome, I feel so much better and have a better understanding of the importance of continuously doing strength training to keep myself living pain-free. I am much happier now that I can do what I love and race with my friends. I have completed the marathon in London, England and will take some time to focus on the healing process to prevent further injuries from occuring.