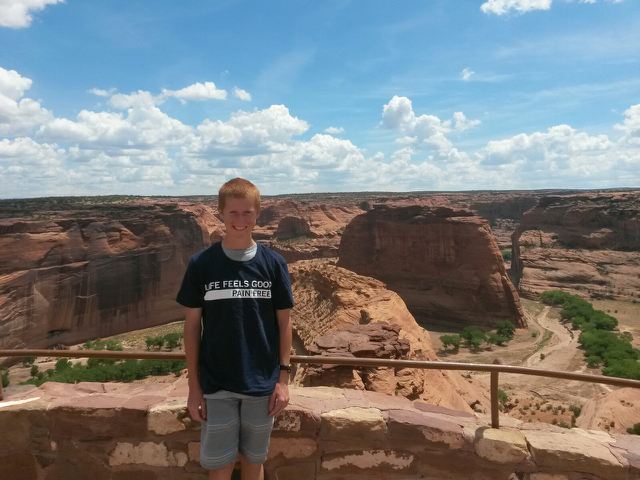 "It has been so nice seeing the smile back on our son's face again, now that the pain is gone."
– Stephanie, Nick's Mom
NICK VAN HORN
Nicholas Van Horn is one active and accomplished 16-year-old! This junior in high school is involved in acting, plays baseball, runs cross country and track and enjoys car racing as well!
The summer after his freshman year, Nicholas was lifting weights for cross country and hurt his back. He complained about pain in his lower back and a cold sensation in his foot, causing many sleepless nights. Initially assuming it was a pinched nerve, he went through MRI's, excruciating nerve testing and multiple chiropractor visits with no cure. Finally, Nicholas and his family were recommended to go to Coury & Buehler Physical Therapy by a coworker.
After the first session, Nick was encouraged and was impressed by Mandy Magoto PT, DPT, OCS and the Brea team's genuine concern for his health, optimism, and assurance that PT would help. At first, Nicholas was very concerned that this might be a permanent problem, but after a few visits, Mandy was able to pinpoint Nicholas' problem and he began to see results.
Nicholas is now running in cross country and track again. When he races his car, he is more focused and feels great! Nick also really enjoys long hikes and exploring the country with his family, pain-free! Nicholas' mom, Stephanie, says, "It has been so nice seeing the smile back on our son's face again, now that the pain is gone. Mandy gave him some stretches to do, so that he can correct any small issues before they become big ones. Thank you CBPT for fixing my son!"