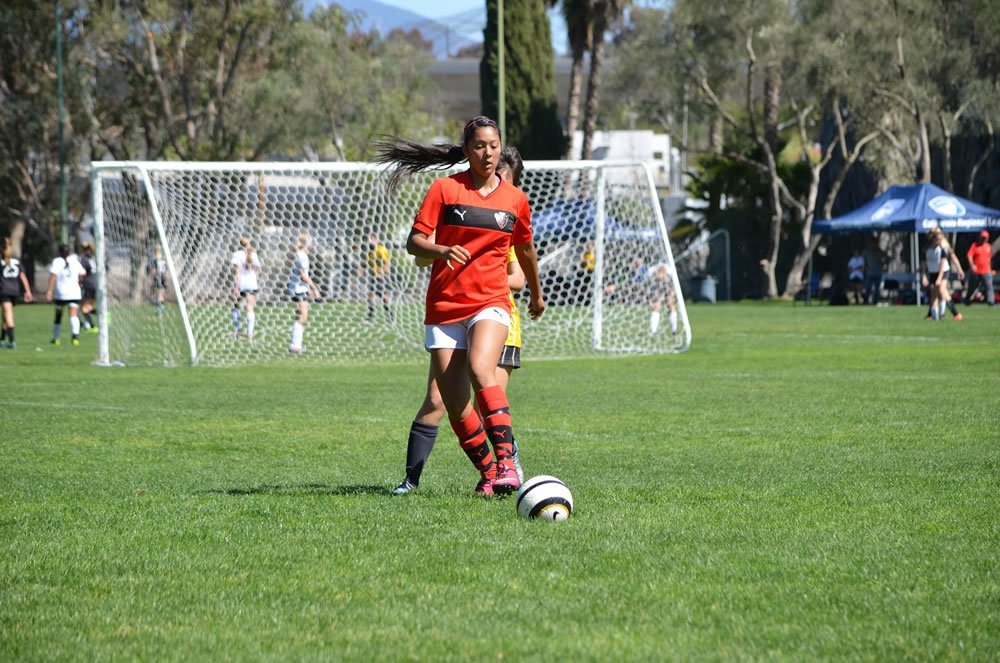 "People told me I'd never be the same, that this was a career ending injury and to hang up my cleats because I was done. Now I'm stronger than before I hurt my ACL."
– Natalie Oronoz
NATALIE ORONOZ
In the fall of her freshman year, Natalie Oronoz (Nano) was playing for the Varsity Soccer & Varsity Basketball team at La Serna High School. During one of her soccer games, Natalie's knee popped out of place while kicking the ball. She put on a brace and went back in the game. Shortly after, the opposite team dribbled the ball towards Natalie and the player ran directly into her injured knee. Immediately, Natalie's family rushed her to the emergency room. At 14, with a torn ACL, Natalie was facing every soccer player's worst nightmare: the possibility of never returning to a sport she loved.
On January 6, 2011, Natalie had surgery on her knee, and started physical therapy soon after. Unfortunately, after 5 months of physical therapy at 2 different facilities, she was not making any progress. She began to hear that she'd never recover and that her soccer career was over. However, she found out about Coury & Buehler Physical Therapy from her surgeon and decided to see if CBPT could help.
By the time the Oronoz family came to CBPT, it was already 6 months since Natalie's surgery and she still had pain and significant limitations. After the first evaluation with Rich Coury PT, MPT, the Oronoz family knew that CBPT was going to help Natalie heal and become an even stronger athlete. In just three and a half months after her ACL tear, Natalie regained her motion and strength. She returned to her team and played in her very first game post-surgery. A year later, in May of 2013, at 16-years-old, Natalie was offered a full ride scholarship to play at Cal State Fullerton!
Reflecting on her experience at CBPT, Natalie and her family are grateful towards her therapists at CBPT for setting up goals and providing the rehab and care she needed. Coaches who have since worked with Natalie can't even tell she had surgery, based on her performance!
Two years after her surgery, Natalie's attitude is what is most admirable. Reflecting on her journey, she says, "Tearing my ACL was the best thing that could have happened to me regarding soccer." Now she is stronger, faster and more determined than ever and her entire family cannot give enough thanks to Rich & Roland and the team at CBPT for inviting them into the family and pushing her to be better than before her injury!