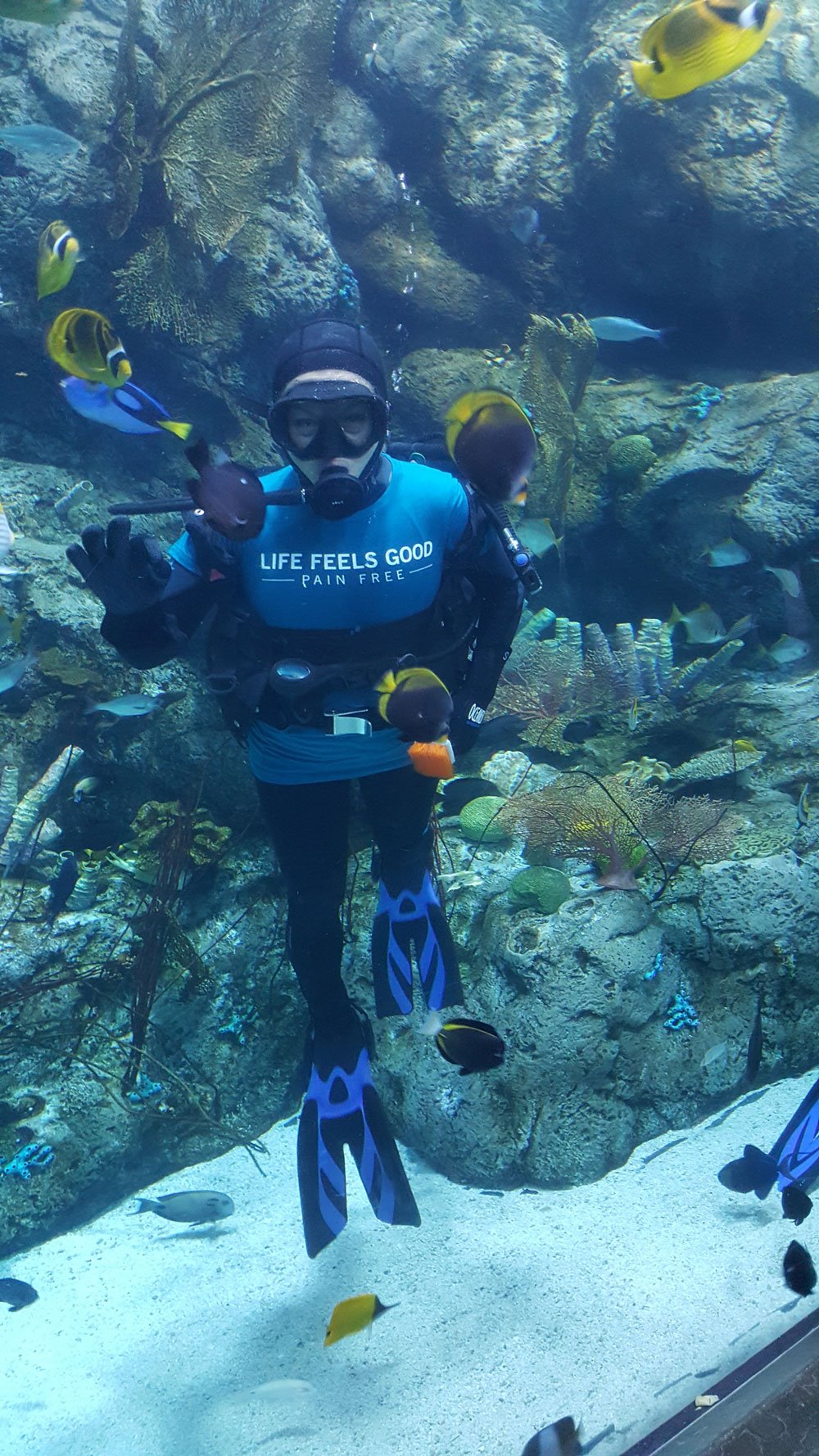 "This has given me the confidence to do what I enjoy: SCUBA diving, walking, biking, and yoga!"
– Michele Inigo
MICHELE INIGO
Michele was in a motor vehicle accident that rendered her left wrist fractured, hips misaligned, with her neck and shoulders stiff and sore. Her lower back hurt with ordinary, simple activities such as walking, bending, or getting up from a chair. After her primary care physician referred her to come to Coury & Buehler Physical Therapy, Michele worked with Byanca Madrigal PT, DPT at the Lake Forest office.
While at the clinic, Michele was also impressed by watching other patients around her recover, "I was so impressed with how Byanca managed my therapy but even more so when I saw her work with an elderly man who came in with a cane and left without using it! It was like witnessing a miracle of healing."
Michele has now returned to what she loves – pain free! She is able to volunteer as a SCUBA diver at the Long Beach Aquarium of the Pacific and walking her dogs again.
Michele recalls her time at CBPT, "It has helped me heal and recover, plus Byanca educated me on home exercises and good posture to keep me pain free. This has given me the confidence to do what I enjoy: SCUBA diving, walking, biking, and yoga! Thank you Byanca!"