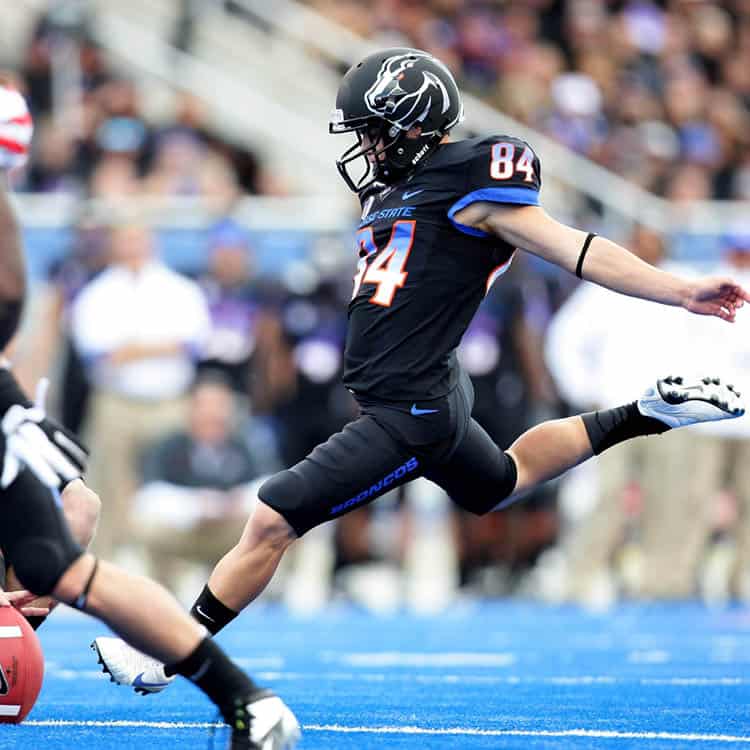 "Although there were some hard days, I loved the way my physical therapist pushed me and challenged me to get back to where I was prior to my injury."
– Michael Frisina
Michael Frisina
Prior to CBPT, I played football at Brea Olinda High School, graduating in 2009. For the next two years I continued my playing career at Saddleback College where I helped the team win a conference championship and set numerous school records along the way. I transferred to Boise State for the final two seasons of my career and during my senior season, I helped the Broncos win their first Mountain West Conference championship. In the final game of my career, I kicked the game-winning field goal in the 2012 MAACO Bowl Las Vegas against Washington and was carried off the field on the shoulders of my teammates. In May of 2013, I graduated with a Bachelor's degree in Communications, moved home and began coaching high school football at my alma mater.
After college, I played in an adult flag football league with my friends and during one of our games, I blew out my knee trying to make a cut while running with the football. The MRI results showed a complete tear of my ACL, slight tear of my meniscus, and a fracture at the top of my tibia. My surgeon referred me to CBPT in Brea for my post-op physical therapy and rehab. While there, I worked with David Hirchman, PT, MPT and although there were some hard days, I loved the way he pushed me and challenged me to get back to where I was prior to my injury.
Since my surgery and rehab, I have continued coaching football. I coached for four seasons at BOHS before taking some time off and deciding to get back into football - this time at the collegiate level. I've spent the past two seasons working in recruiting/operations at Fresno State (2018) and Stanford (2019).