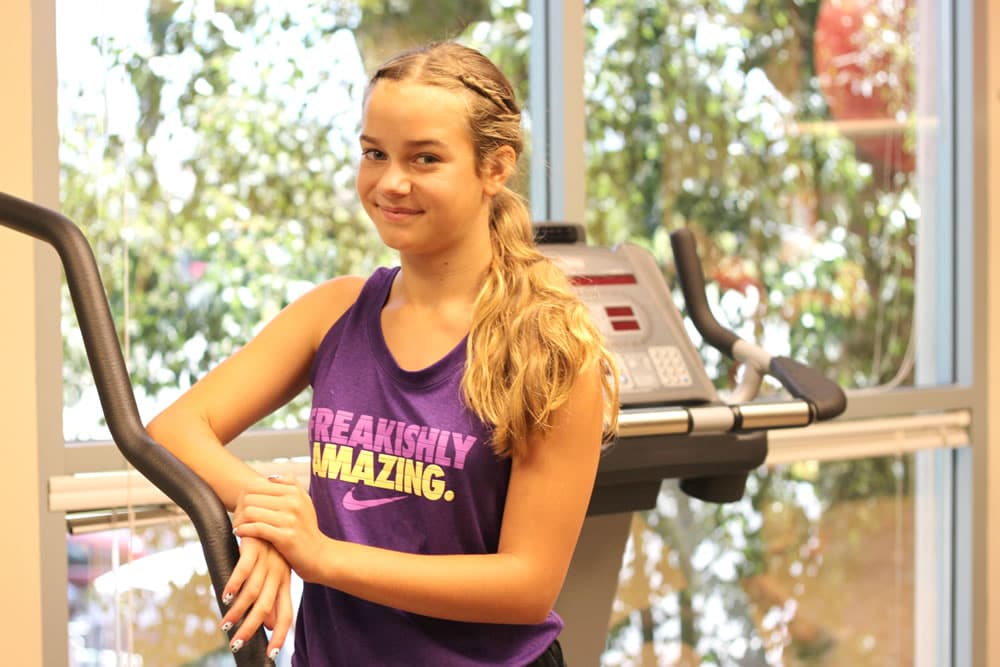 "It is so much easier for me to do an overhead serve. I can spike the ball with both hands now!"
-Melissa Pinnix
MELISSA PINNIX
Most thirteen year old girls only worry about what cute outfit to wear next, which boy will ask them out on a date, or even what color to paint their nails. For our patient Melissa Pinnix, things were a bit more complicated.
Like most kids her age, Melissa loved being outdoors and active. She enjoyed playing for her school's volleyball and basketball team as well as going to the batting cages with her family. One day, Melissa noticed that she wasn't able to sit up straight for long periods of time and she had agonizing pain in her back. "School became painful because I was trying to focus with a lot of back pain," said Melissa, "Volleyball became hard too because I wasn't able to hit the ball as efficiently."
Melissa sought out Dr. Francois Lalonde, MD for help and after a thorough examination and some x-rays, it was determined that Melissa had Scoliosis of the Spine. "The news of having Scoliosis made me sad," said Melissa, "I hadn't realized that my spine had ever looked like that."
Dr. Lalonde recommended physical therapy as treatment for her Scoliosis and referred her directly to us. Melissa had her initial evaluation with Irvine Clinical Director Armia Abdo, PT, DPT, OCS, Cert. SMT, SSRC, CSCS. "Armia made me feel great because he was so up-beat about everything," said Melissa.
Armia created a specific exercise program designed just for Melissa's Scoliosis. His program consisted of exercises involving deep stretches, squats with weights, and exercises to help strengthen her upper body muscles. "They worked with me more hands on than any other place. It made me feel better because I knew that I was doing things correctly," said Melissa, "They told me everything I needed to know. They explained how each exercise would help me and which muscles were being strengthened."
After only three weeks of working with Armia, Melissa began to feel a difference. "I noticed a difference in how I walked and stood," said Melissa, "It has gotten much better! I'm able to sit and stand up straight for much longer now."
We are happy to report that Melissa is doing wonderful and is now PAIN FREE! She re-joined the C. E. UTT Falcon's Volleyball team, which won third place amongst all other Middle Schools in Tustin, CA. "It is so much easier for me to do an overhead serve," said Melissa, "I can spike the ball with both hands now!"
So happy to have helped you Melissa! We wish you the best!