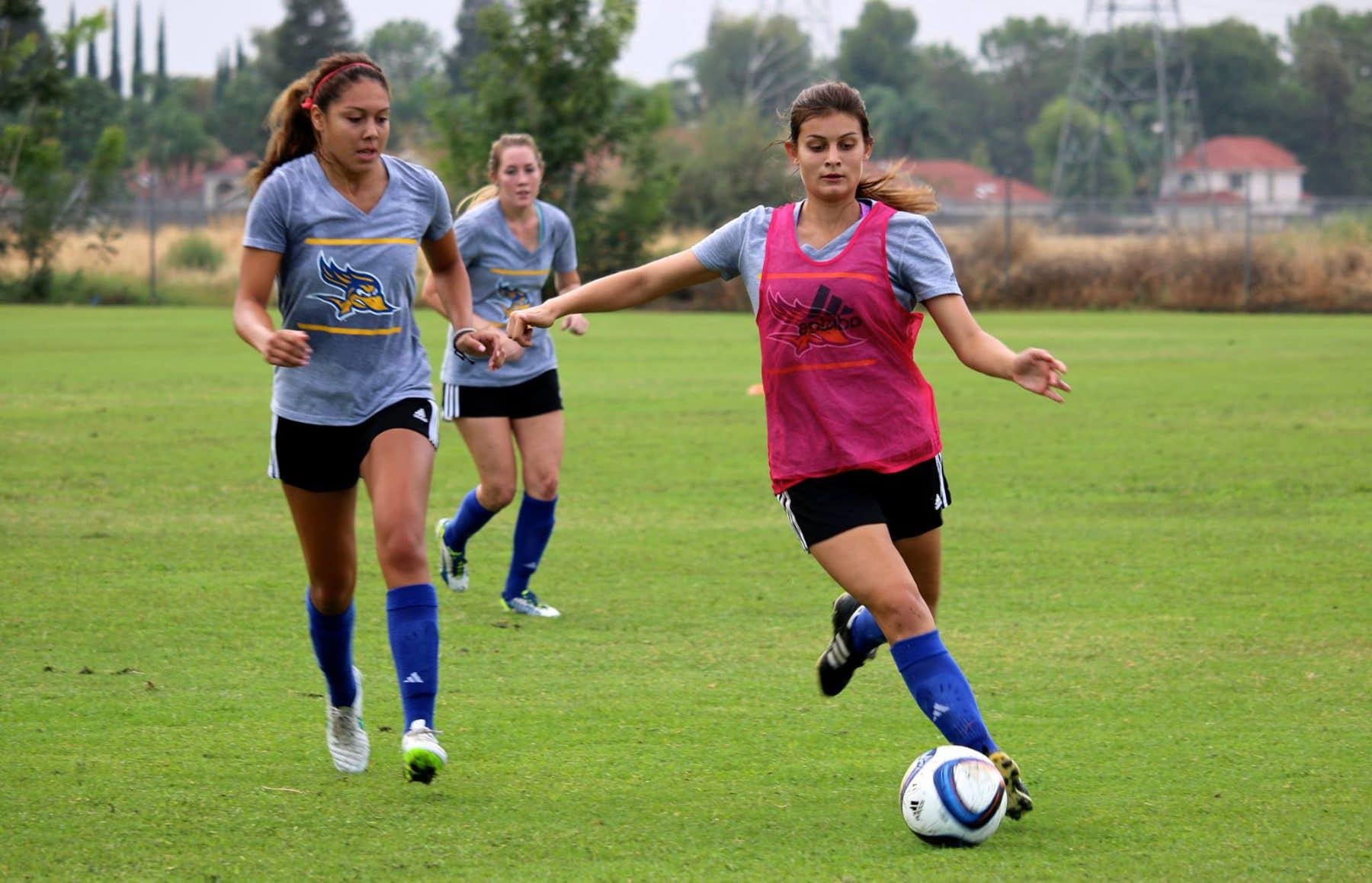 "Physical therapy at Coury & Buehler has given me the opportunity to get back to playing the sport I love the most! I am able to be myself and live pain free, doesn't get any better than that! "
– Maxine Langenberg
MAXINE LANGENBERG
Maxine is not sure what came first: learning to walk or playing soccer! For as far as she can remember soccer has been a part of her life and the love for the game only seems to have grown over time. From the age of 5 up until 2013 Maxine never once experienced an injury that stopped her from playing.
It was the third scrimmage game of pre-season her senior year, Maxine collided with another girl and knew right away something wasn't right. She had previously torn her ACL in her sophomore year and this time it was the meniscus. She had surgery to repair the damage and knew all too well that this was just the start of her road to recovery.
With a limited amount of time to find a rehab place, her dad did the searching. The priority was to find a place that would challenge Maxine with hard work and would encourage a one on one bond between patient and therapist – Coury & Buehler offered just that.
Having had prior experience with physical therapy Maxine knew that being an injured player meant she would have to stay focused and positive. Knowing how important physical therapy was to getting her back on the field made the hard work easier and her focus clear. Maxine says, "I have to admit I was a little nervous starting this journey again at a new facility with new physical therapists. It didn't take long to realize I had nothing to be nervous about! CBPT makes being a patient that much easier in a not so easy situation." Maxine was able to tap back into her competitive side and focus on being the athlete that's inside her – this made all the difference in her recovery.
Working with her therapist Angelo was one of her favorite aspects of therapy. Maxine says, "PT is much more than just treating an injury. It's creating a bond with your patient and earning their trust. Angelo done just that and much more." Angelo challenged Maxine, which in return gave her the confidence to go forward with her soccer career. She says, "It's not hard to see that Angelo's priority is seeing the success in his patient's recoveries. From day one he has always been very approachable and easy to talk to. The care and expertise he provides has been the difference maker in my road to recovery. I will always be grateful for the impact on my continuing career that he has been a part of."
Maxine is now pain free and feels stronger than ever both physically and mentally. She is able to do all that she could pre-injury and is now playing Division 1 soccer for CSUB! Maxine says, "Physical therapy at Coury & Buehler has given me the opportunity to get back to playing the sport I love the most! I am able to be myself and live pain free, doesn't get any better than that! "