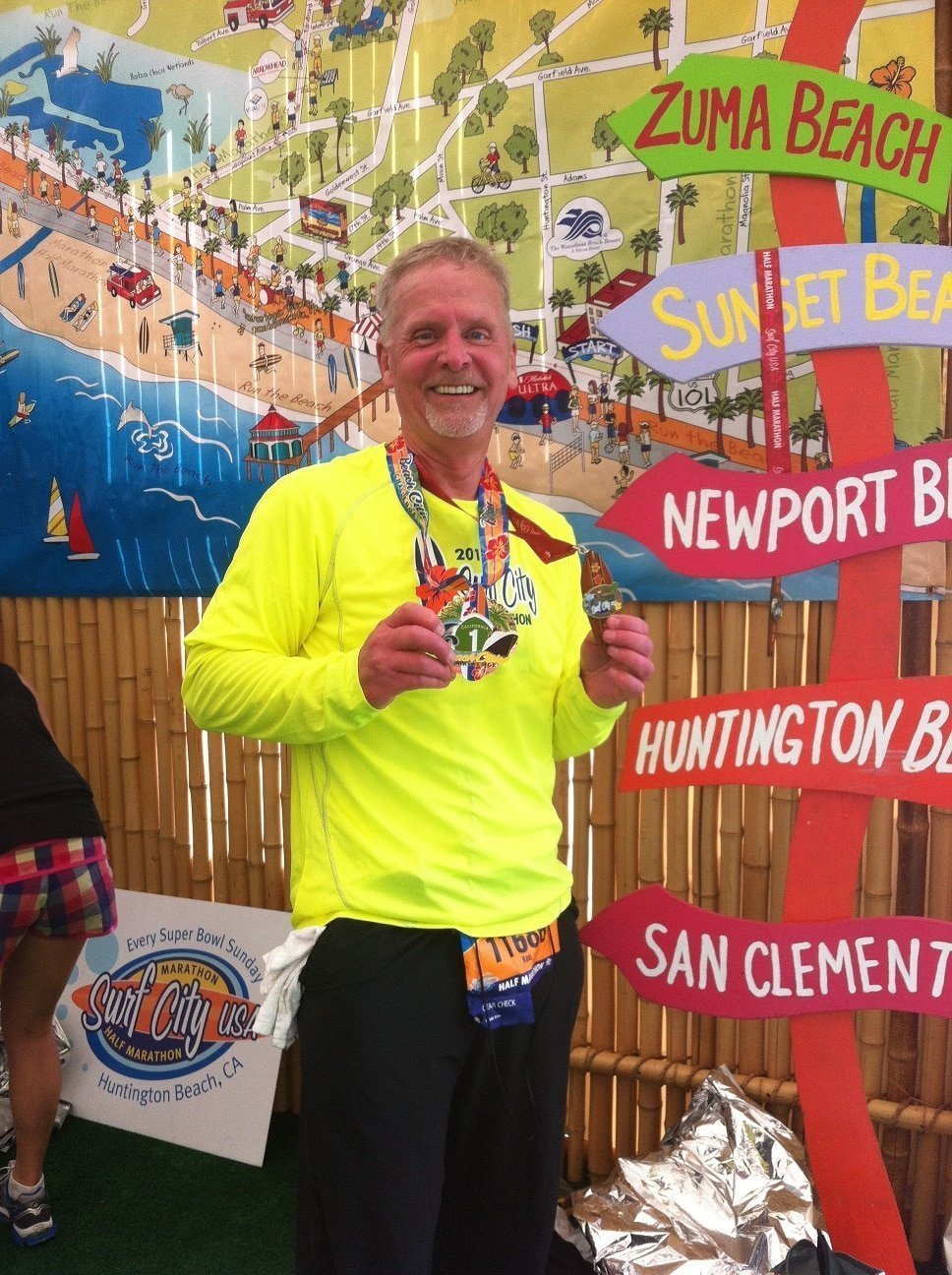 "Your company's approach to PT is unlike any I've experience before and I'm a believer! "
– Ken Shank
KEN SHANK
At 59 years-old, Ken Shank manages to find the time to run 30+ miles a week and complete five-six half marathons a year! An impressive feat of dedication and physical ability for anyone, so it's understandable than any injury that would disrupt such a schedule would seem very upsetting.
In October 2013 as he reached mile 7 of his 13.1 mile race, Ken's knee started to hurt, yet he completed the entire run. For the next four weeks, he attempted to "self-heal" but finally gave in to speaking with his doctor about physical therapy.
Ken was referred to CBPT, and hadn't known anything about our facility, but was skeptical about physical therapy in general due to previous unsuccessful experiences. However, when he met with his therapist Becky at our Anaheim location, he was shocked at how well she listened to his problem and laid out a diagnosis and initial approach.
"I was ecstatic that her diagnosis was the IT Band and not my knee, but I was skeptical. However, after just three sessions I felt confident enough in my progress that I tested it by running a short distance very carefully." After two weeks Ken was out running two-three mile distances, and within two more weeks he was almost back to his normal routine.
Only two weeks after Ken finished his nine visits, he completed the Tinkerbell Half-Marathon at Disneyland, and two weeks after that the Surf City Half Marathon in Huntington Beach.
"I've never ran two (races) that close together before, but after my therapy sessions and keeping up with my home regimen, I'm actually pretty comfortable that I'll be able to do it." Ken has since run the Brea 8K as part of the CBPT team, and while he hopes he never has to need PT again, he knows he'd definitely come back to CBPT if he had to!