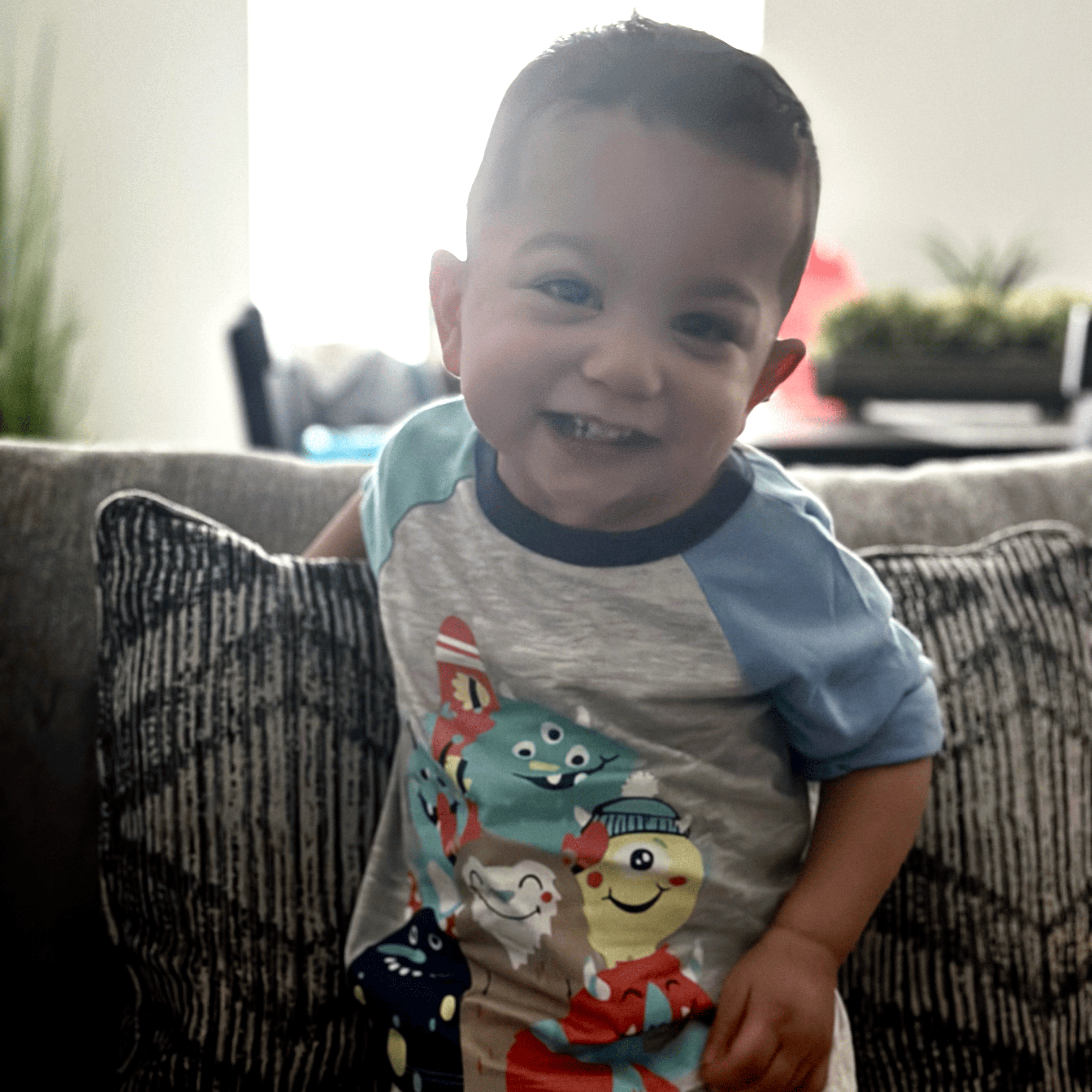 "As parents, we can't thank Gillian enough for the impact she made on Kayden and on us; seeing our preemie catch up and almost surpass other children his age has brought us comfort knowing he will continue to grow and live life as a normal little boy."
– Anthony Fontanez
Kayden Fontanez
During my wife's pregnancy, we did not have any complications during our appointments, however, our son Kayden was born unexpectedly early at 32 weeks. Due to his early arrival, he spent some time in the NICU. After discharge, we needed to seek a physical therapist to treat torticollis for his neck and develop his physical motor skills.
We were recommended to Coury & Buehler Physical Therapy and together we collaborated to help Kayden back meet his healthy milestones. As new parents, we were overwhelmed by Kayden's delivery but also committed to being a part of the solution and approaching each goal day by day. Kayden met his physical therapist, Gillian Bantis, PT, DPT, OCS who was extremely sympathetic to his situation and took the time to explain to us how we would ­work throughout his treatment. Gillian was very gentle in handling Kayden and spoke to him in a way where he felt comfortable to interact.
Kayden's excelled through his treatment and became extremely active and grew cognitively and socially. He is now able to do everything that a normal child can at his age, pain-free! He can run for hours, and play with his toys. The ability for him to play and stay active also allows him to get physically tired and consistently and comfortably sleep for 11-12 hours a night.
As parents, we can't thank Gillian enough for the impact she made on Kayden and on us; seeing our preemie catch up and almost surpass other children his age and older, has brought us comfort knowing he will continue to grow and live life as a normal little boy.