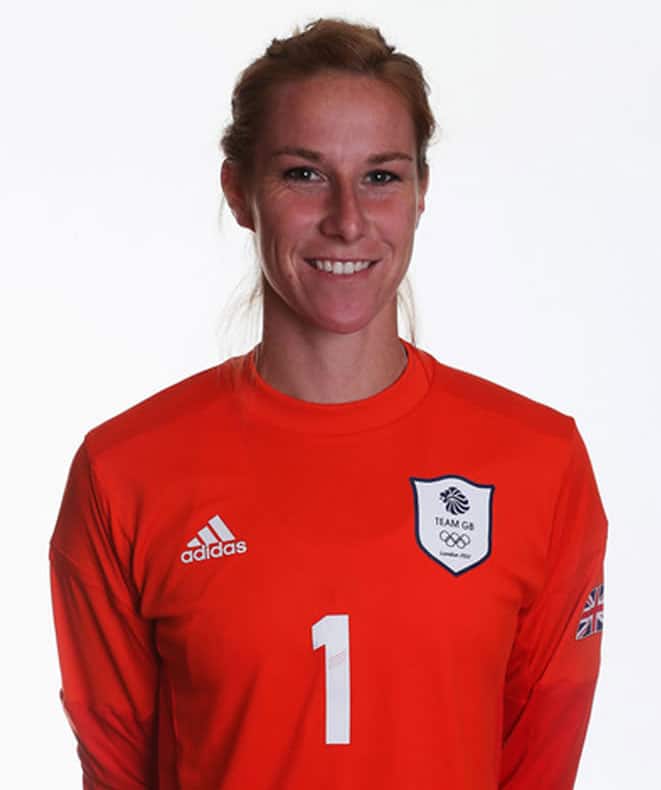 "It's been a positive experience. Not only have the sessions been challenging, my time spent here in general has been very rewarding"
– Karen Bardsley
KAREN BARDSLEY
Imagine not being able to play the sport you love, which also happens to be your profession. You are injured, and unable to perform to the best of your abilities. For 27 years old, Karen Bardsley, she knows this feeling all too well. Being a professional soccer player for the Swedish Club, Linkoings FC, as well as playing for England's Women's National Soccer Team, Karen wasn't able to train or play due to her injuries. Karen rolled her ankle and developed hip pain while training for soccer. Her ankle swelled up so badly that she had trouble kicking with her left foot and was not able to change directions easily. She also had no power while attempting to dive for the ball. Her hip caused excruciating pain from any sort of contact with players or the ground.
While visiting the States, Karen went to see Dr. Chris Koutures, who referred Karen to Coury and Buehler Physical Therapy. She knew that she only had a few weeks before she had to go back to Sweden to join the rest of her team and wasn't sure if only a few weeks of physical therapy could help.
Upon Karen's first appointment at Coury & Buehler Physical Therapy, she knew she was at the right place and was hopeful she would get better. Dr. Brandon Buehler, PT, DPT, OCS performed a thorough evaluation and determined the exact source of her pain and the best treatment plan to help Karen quickly recover and return to her team. "I was so relieved that Brandon was able find my problems and lay out a very specific plan to get me back on the soccer field," exclaimed Karen. "What I found most beneficial was the time Rich and Brandon spent with me explaining everything to me," said Karen. "They also helped me understand better how to move more efficiently to protect myself from re-injury."
Just after three weeks of physical therapy with CBPT, Karen noticed the swelling around her ankle had decreased and she has an increased range of motion. "I no longer have to rely on taping my ankle during training," said Karen. "I feel much more aware of my body mechanics and I feel stronger today than I did when I first began!"
Karen returned to Sweden to join her soccer teammates, healthy, happy and now, PAIN FREE! "It's been a positive experience. Not only have the sessions been challenging, my time spent here in general has been very rewarding, "said Karen.
In 2012, Karen played in the London Olympics with the Great Britain Olympic team and recently played in the 2015 FIFA Women's World Cup with England's national team, placing with an impressive third place!
Thank you Karen for the opportunity to help you get back to the sport you love!