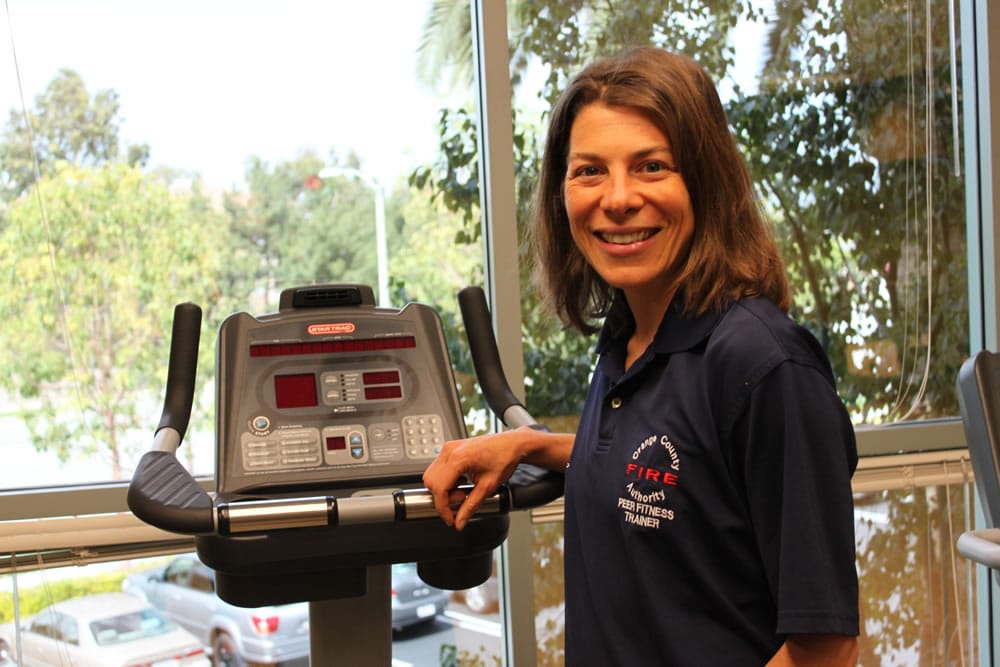 "I am stronger, more active, and feel like an athlete again. I feel strong, fit and I look forward to a lifetime of being active and healthy."
– Joletta Belton
JOLETTA BELTON
Joletta Belton understands what it means to have a physically demanding career. Working as a firefighter paramedic, Joletta trained hard to be able to perform her job duties. In addition to her training at work, Joletta was very active, doing activities such as strength training with free weights and kettle bells, Crossfit, and running. When she isn't at work or training, she still enjoys being outdoors, doing activities such as snowboarding and hiking with friends. With such an active lifestyle it was hard for Joletta to imagine not being able to work out or be outdoors, but Joletta soon learned how it felt.
In January of 2010 while Joletta was on a call, she jammed her right hip stepping off the fire engine. From that moment, she knew that her life was going to change. After her injury, she could no longer do any of the activities she enjoyed, let alone handle the physical demands as a firefighter paramedic. "I was sad and worried I was never going to get better," said Joletta, "I had always been active and all of a sudden I couldn't even walk my dog around the block or sit for longer than a few minutes without pain. It was terrifying."
After months of cortisone injections Joletta was diagnosed with Sacroiliac Joint Dysfunction and in March 2011, Joletta had arthroscopic surgery for femoroacetabular impingement (FAI) to repair a labral tear and reshape the head of her femur. During recovery after surgery, she began to feel excruciating pain, a different type of pain prior to her surgery and it was later determined that she had Sacroiliac Joint Dysfunction on her right side.
"It was very difficult to be away from the job that I loved and the guys that I worked with and at the same time not be able to engage in any of the activities that I had enjoyed doing on my days off," exclaimed Joletta, "I was frustrated! After going through such a long process that finally lead to surgery and being a year post-op, I still had some form of pain in my right hip."
Joletta heard about Coury and Buehler Physical Therapy through the OCFA rehabilitation program (WeFit). She had her initial evaluation with Irvine Clinical Director, Armia Abdo, PT, DPT, OCS, Cert. SMT, SSRC, CSCS who educated her on her diagnosis and gave her a positive outlook on her recovery. "Armia, with his unique knowledge of Strength and Conditioning, spinal manipulation, and orthopedic rehabilitation, has helped me not only get stronger and learn how to manage my Sacroiliac Joint Dysfunction, but also learn as much as possible about this condition."
After starting with Coury and Buehler Physical Therapy, Joletta's life drastically improved! "My outlook for an active, engaging and healthy future has changed considerably in these past few weeks and the time Armia puts into explaining everything to me has prepared me to handle this in a way that I would have never accomplished on my own," said Joletta. "My body/joint awareness has improved so much!"
"I am stronger, more active, and feel like an athlete again," Said Joletta. "I feel strong, fit and I look forward to a lifetime of being active and healthy."
Thanks for giving us the opportunity to help you, Joletta! Wish you the best!