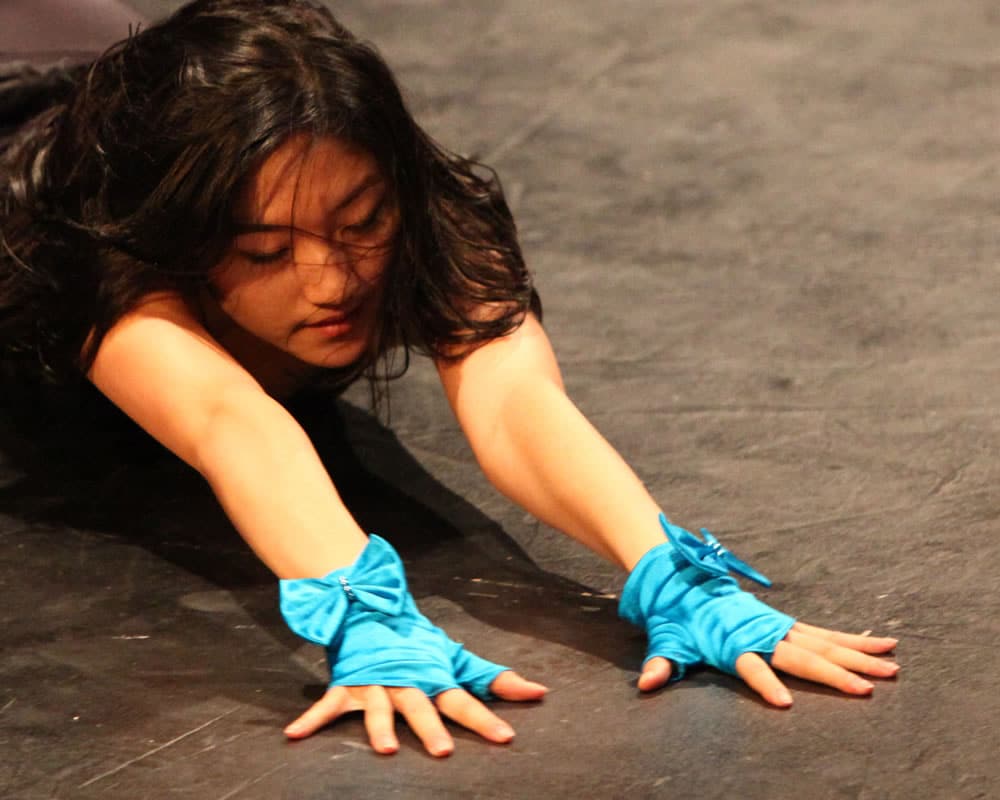 "I have a deeper understanding of my body and how to take care of it. I also made some great new friends. Most of all, the team at CBPT gave me the ability to continue to live my dream."
– Jessica Chen
Last August 2012, a horrific car accident sent Jessica Chen to the nearest hospital by helicopter. She underwent 8 hours of brain surgery and was in a coma for 13 days with severe injuries including a broken ankle. Two months later, she began therapy for the first time at CBPT at the Brea clinic with her therapist, Victor Rusenescu, PT, DPT.
Shortly after beginning therapy, Jessica had surgery to remove the pins in her legs. She recounted a pivotal moment in her therapy, "Two weeks after my surgery, the day after Thanksgiving, I went in for my PT appointment. Vic saw me walk in and said to me, "You're still wearing that boot?" I giggled because I thought he was joking around but then he said, "Take it off… and walk over here." I'd never broken a bone before, so I didn't really understand my body's healing process. I was also really nervous and scared to walk without my boot. So my first reaction was to ask Vic, "Walk over there? Okay, but how do I do that?" Because majority of the time he would teach me and demonstrate the PT exercises. But this wasn't an exercise…In that moment Vic said to me, "You just walk." It was a very funny moment. He was so nonchalant that it gave me the confidence to take my first steps."
A few months after starting with CBPT, she was jogging with no pain at all. These days, Jessica is 100% back in her body with an excellent work out routine to keep building and strengthening her body.
Most recently, Jessica choreographed and premiered show (with glowing reviews!) entitled, "Never was Broken: a dance through life and death and life" which examines the concepts of living, letting go of and recreating your life. "Everyone has their own reality," Jessica explains, "Rules they live by. Boundaries they create and ones they break. Each journey is unique. Everyone is working through there own things. Everyone has a gift to share with the world. But it takes courage to push yourself to places that you have never been before… to test your limits… to break through barriers…I've learned to have faith in my ability of turning challenges into victories. And my hope was to create work that would ignite emotions and inspire conversations well beyond the end of the show."
As Jessica looks back on her therapy and recovery experience, she states, "I have a deeper understanding of my body and how to take care of it. I also made some great new friends. Most of all, the team at CBPT gave me the ability to continue to live my dream."
For More Information about Jessica and JCHEN Project, visit:
Webiste: www.jchenproject.com
Facebook: www.facebook.com/dance.jchenproject
Instagram: @jchenproject
Twitter: @jchenproject