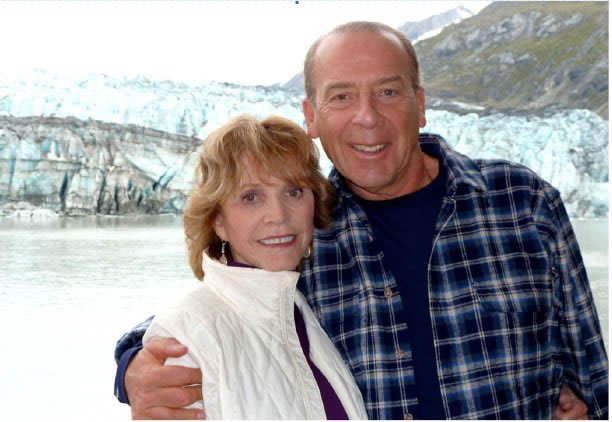 "THANK GOD! C & B are truly the best physical therapists and organization I have ever had the blessing and privilege to be a part of. They changed my life."
– Jeff Freeman
JEFF FREEMAN
There is a saying, everything happens for a reason, and our patient Jeff Freeman can attest to this.
Jeff Freeman led a very active lifestyle and endured a job that had him lifting heavy garment bags and high-end furniture samples for top architects. After 42 years of working such a physically demanding job, Jeff began experiencing pain in his neck, back, and hips. "I felt very down, depressed, and scared," said Jeff. "I couldn't walk or lift anything. Moving my right arm was impossible without feeling severe pain and I couldn't sleep comfortably." To help the pain, Jeff was taking three to four 750mg of Vicodin a day, which was something that he was not happy with.
Jeff was all too familiar with having major surgeries. In 1995, he had lower back surgery, in 2004 underwent cervical surgery to repair the back of his neck and in March 2011 underwent a bi lateral hip replacement (replacing both hips). Even with his previous neck surgery, Jeff still experienced pain due to having severe stenosis, arthritis, severe disc compression at several levels, and nerve damage. "I was in severe pain, on a scale of 1-10, I was at 15," says Jeff.
Jeff was scheduled for a risky neck surgery where his physician William Dillin, MD., would have had to enter through the front of his neck. After scheduling his major neck surgery, Jeff realized that his insurance had used up all of its resources for his previous hip surgery. By July, his plan was just about exhausted and his major neck surgery was cancelled and rescheduled to January 2012. With more time to explore other options, Jeff consulted Dr. Dillin and asked if he could try physical therapy first. Dr. Dillin's assistant Nicole knew of CBPT and directly referred him to us. "I'm so glad my insurance ran out in July 2011" said Jeff. "It wasn't meant to be!"
Jeff first came to us in September 2011 where he met Armia Abdo, PT, DPT, OCS, CSCS, SSRC, Cert. SMT. "Armia is the best PT I've ever had at any facility," says Jeff, "I have been to several here in California and in NY where I resided 27 years ago." "I could write a chapter about Armia and your company."
Armia noticed instantly that Jeff was in a lot of pain. "His neck was very involved and definitely needed a lot of work," said Armia. Armia focused on mostly hands on manual therapy and creating a home exercise program that complimented his treatment so that Jeff could maintain his goals during his days off of physical therapy.
Remarkably, after only one week of working with Armia, Jeff immediately began feeling the results. "The pain and discomfort was much less, I had much better movement, I'm sleeping great and I feel so alive and anxious to wake to another blessed day," says Jeff. Jeff no longer takes any pain medications and has not taken Vicodin for several years! "A real blessing," as Jeff describes it.
With his successes he experienced at CBPT and with Armia, Jeff avoided his major neck surgery all together. "THANK GOD!" exclaimed Jeff. "C & B are truly the best physical therapists and organization I have ever had the blessing and privilege to be a part of," said Jeff, "They changed my life."
Jeff did end up needing cervical fusion in February of 2013 at Cedar Sinai, by Dr. Leonel Hunt. An 'outpatient' procedure and he has been excellent since then. Jeff remarks, "Great doctor & hospital, very glad I chose to do it. I continue PT for my lower back and neck to maintain my good health, cannot do without it to be sure."
Jeff feels amazing and is back to doing most activities he used to love before he was injured. "I feel great!" exclaims Jeff. With no pain, Jeff can enjoy being retired and spending time with "the most wonderful woman in the world," his fiancé, Joyce. What do the two love birds enjoy doing together? They love to travel as well as lots of walking. They also love spending time with their friends, children and grandchildren; they are 'foodies' who enjoy music, theatre, and dancing.
Thank you Jeff for trusting us for your physical therapy needs. We are so honored to have worked with you and will continue to help keeping you in the best health possible. Keep in touch with us!