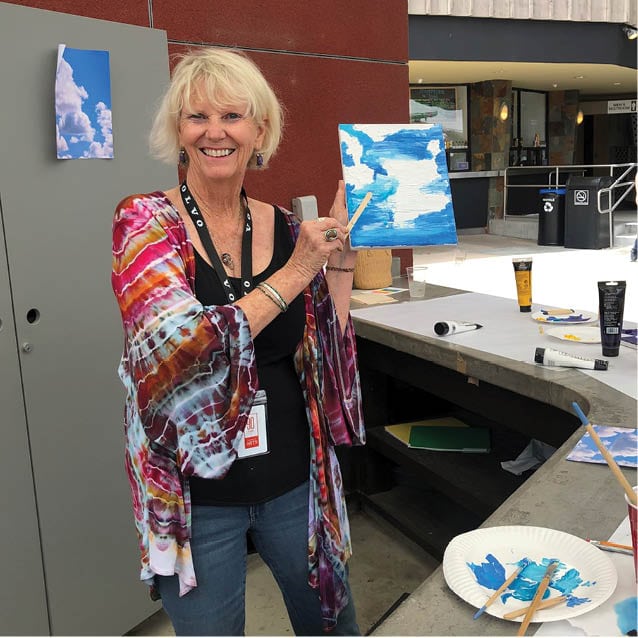 "My experience at Coury & Buehler was empowering in mind, body, and spirit!"
– Greta Silva
Greta Silva
As an art teacher, I am on my feet for hours and last summer it was very challenging to get through my days of teaching as I found myself in daily pain. It was a gradual process and I eventually looked for help.
After seeing an orthopedic surgeon, he recommended a total hip replacement. He also referred me to Coury & Buehler Physical Therapy. He told me that the physical therapists were extremely good at communicating with him and his patients have wonderful results at CBPT.
Upon meeting, I found Dr. Callan Madden, PT, DPT, to be kind, knowledgeable and a fabulous listener! Initially, I was barely able to walk and at every visit, Callan found creative ways to relieve my pain and lead me to a place of hope and healing. Since leaving Coury & Buehler Physical Therapy, I feel stronger than ever and I can swim, practice yoga, travel and teach art again!
My experience at Coury & Buehler was empowering in mind, body, and spirit! I will forever be grateful to Callan and the beautiful staff that always made me feel welcome and comfortable!