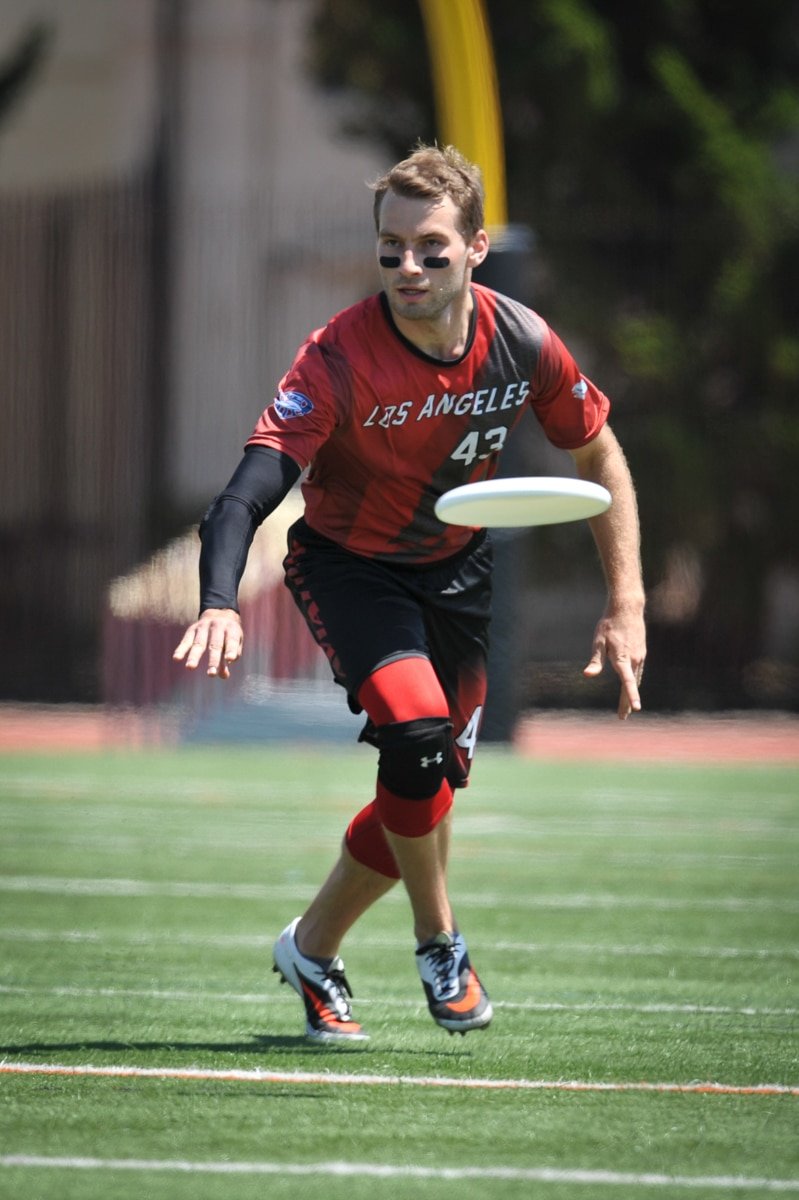 "My shoulder function is restored to greater than pre-injury levels. I recommend CBPT to my friends that need PT."
– Eric Lissner
Eric Lissner ran track and field in high school, and began his ultimate career as a freshman at UCLA. Four years of college and six seasons of playing club ultimate paid off when a professional ultimate Frisbee team came to Los Angeles.
In 2014, he was the captain and first player signed to play for the Los Angeles Aviators (LAAviators.com). Virtually uninjured throughout his career, 2015 brought a catastrophic fracture of a clavicle caused by impact from a diving catch. After an open reduction internal fixation surgery, the surgeon recommended Coury & Buehler to restore function to his throwing shoulder. Eric worked with Laura Wong, PT, DPT to improve shoulder stability, range of motion, and strength. Eric remembers, "During my first visit to CBPT, I couldn't lift my right arm above shoulder height."
He immediately embraced therapy because he wanted to return to the field as quickly as possible. Therapy was enjoyable because he also loves learning about biomechanics. "I was told that I was a dream patient, because I loved doing the exercises."
Eric is now able to train for and compete in the professional ultimate season without pain.