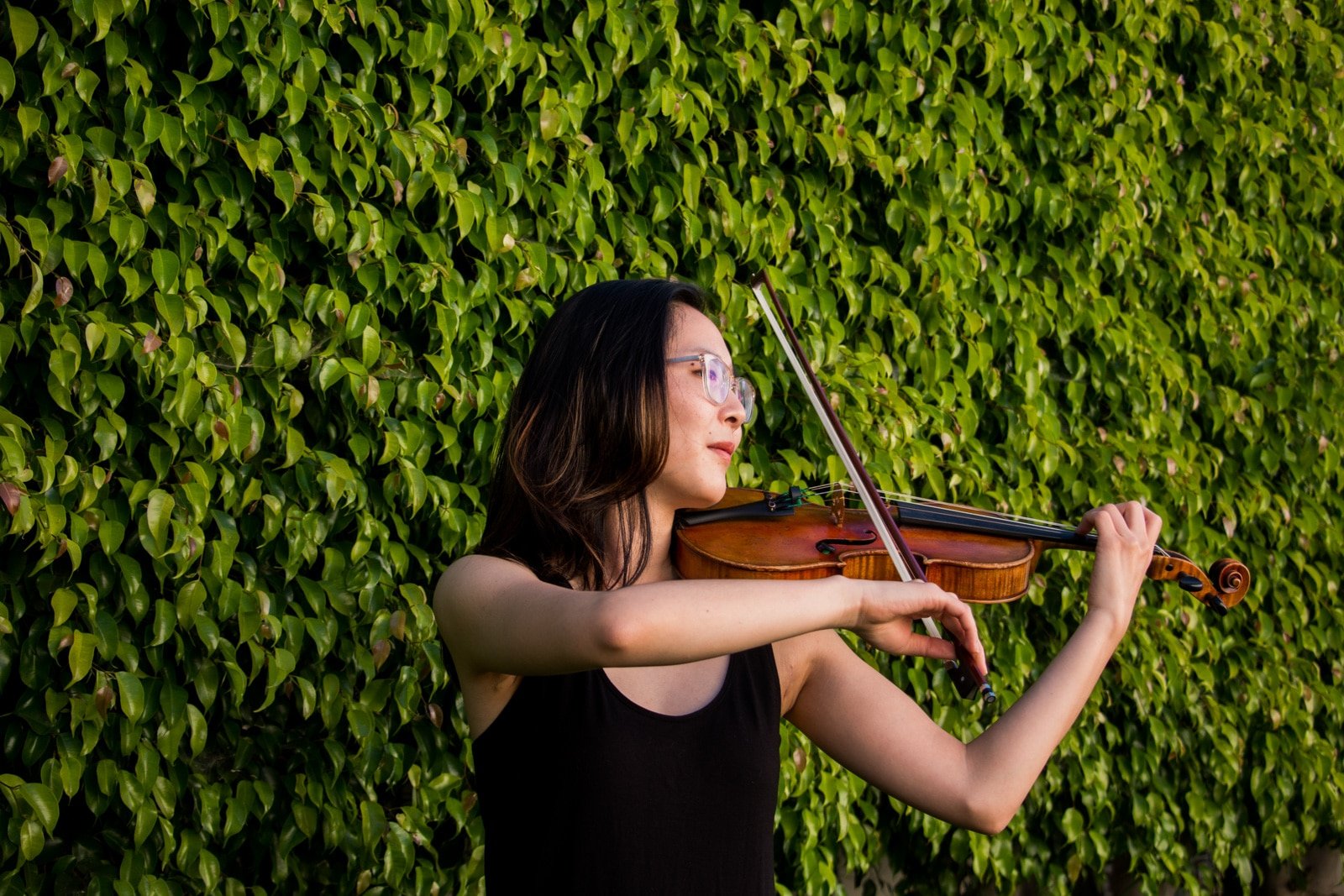 "My time at CBPT showed me that laughter and personal connection are great motivators…"
– Emily Oh
EMILY OH
I've been playing violin for over sixteen years. During my freshman year of college, I was playing violin for sometimes six or more hours a day, and I would often practice for two or three hours without really stopping. It was during this time when I developed a lot of alignment issues that were combined with overuse injuries, which began to worsen over the years. I had pain everywhere—on my neck, back, jaw, hands, nerves, and even had swelling going down my arms. The pain intensified so much during college it reached a point where I took a year off because it was too uncomfortable to play anymore.
I was apprehensive about going to physical therapy because I tried it before and had a mixed experience. I eventually had to talk to my doctor when the nerve pain and swelling got so bad that I could no longer grip a pencil. I even had to drop a few of my classes because I couldn't write. That was when my doctor insisted that I go to physical therapy, and she recommended Coury & Buehler.
When I first came to Coury & Buehler, I was really nervous. I'm kind of shy, so I became even more nervous when I saw all of the patients doing their exercises. I actually planned to sneak out and not come back. However, when I had my initial consultation with Jon, he made me feel right at home. He answered all of my questions and developed a game plan to help me achieve my goals. It made the whole process feel less overwhelming, and I didn't feel so alone.
After a few months of working with Jon and Ann, I truly believe that my decision to come to Coury & Buehler was one of the best things I've ever done for myself. A lot of my swelling and nerve pain has gone down since working with them. They actually teamed up one evening and had a joint-session with me to assess violin-related postural issues. I even brought in my violin, and they came up with exercises specifically tailored to my alignment issues. Now, I can grip a pencil, write notes, and I've finished several classes. The whole process was very collaborative, which really helped me stay motivated. Jon and Ann are both really fun, too, and the three of us all like candy. So when I came in we would usually talk about candy, and it always made me laugh. It was really fantastic to get to work with them both at the same time.
Looking back, I realize that my time at CBPT showed me that laughter and personal connection are great motivators, which also make difficult work feel easier. I really appreciate everyone I worked with– Jon, Ann, the aides. I also love the girls at the front desk! They're the best. (Not to mention the little jar of candy on the front desk. Yay, candy!). CBPT makes physical therapy fun, and I hope I can carry that over into whatever I end up doing.